Cook a Zaap Pad Thai at home!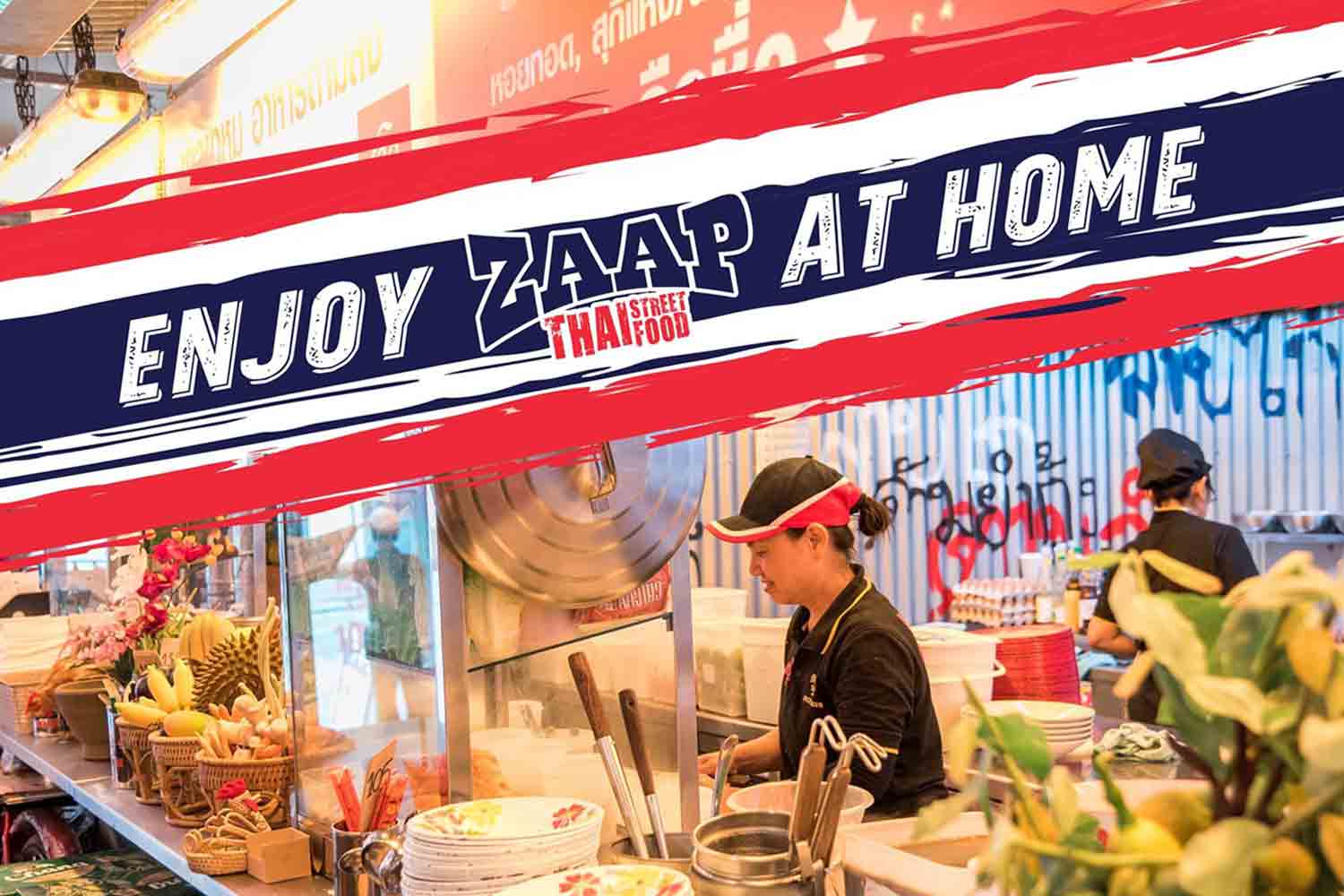 Cook a Zaap Pad Thai at home.
The lovely people at Zaap Thai Street Food have very kindly let us into a little secret… their infamous Pad Thai recipe, and we couldn't be more ready for it!
This is the perfect dish to suit the whole household, while adding a little spice into your kitchen (if desired)!

Staying indoors doesn't have to be boring when you can bring the taste of Thailand to your table.

Firstly, here are the ingredients you'll need: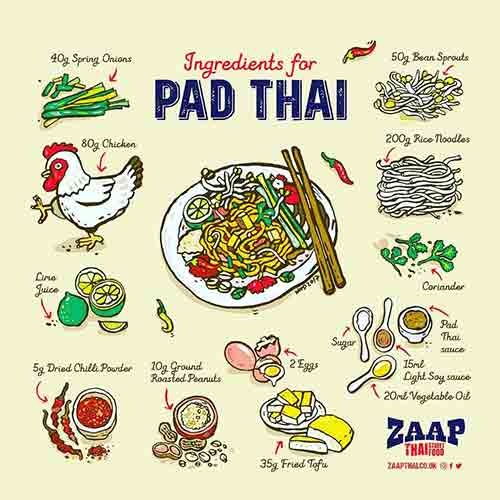 For the perfect Zaap-style Pad Thai follow these instructions step by step...

1. Soak the noodles (200g) in warm water for a minimum of 2 hours until they soften
2. Deep fry the tofu (35g), once crispy and golden set it aside to cool down
3. In a hot wok add the vegetable oil (20ml)
4. Fry the chicken until golden (80g)
5. Add the 2 eggs and stir-fry
6. After you drain the noodles, add them to the wok
7. Add the Pad Thai sauce (you can buy this from any supermarket) and the light soy sauce (15ml)
8. Add a pinch of sugar
9. Finally add the spring onions (40g),
the bean sprouts (50g) and the crispy tofu
10. Serve with a lime wedge, fresh coriander, ground peanuts and chilli flakes
11. Enjoy!

Note: Pad Thai is for everyone, so you can make it without the chicken for a vegetarian Pad Thai, also you can remove the eggs for a vegan version. Make sure the Pad Thai sauce you purchase is vegetarian/vegan friendly.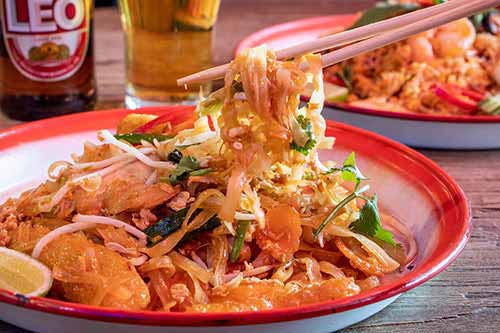 When the time is right, we highly recommend stepping inside a Zaap restaurant. Zaap manage to bring the magical hustle and bustle of Bangkok food markets to their Leeds, Newcastle, Nottingham and York eateries. Surrounded by neon lights, tuk tuks and amazing Thai food you will feel like you have been transported into a Bangkok street food market!