Fabulous Florals at Remarkable Prices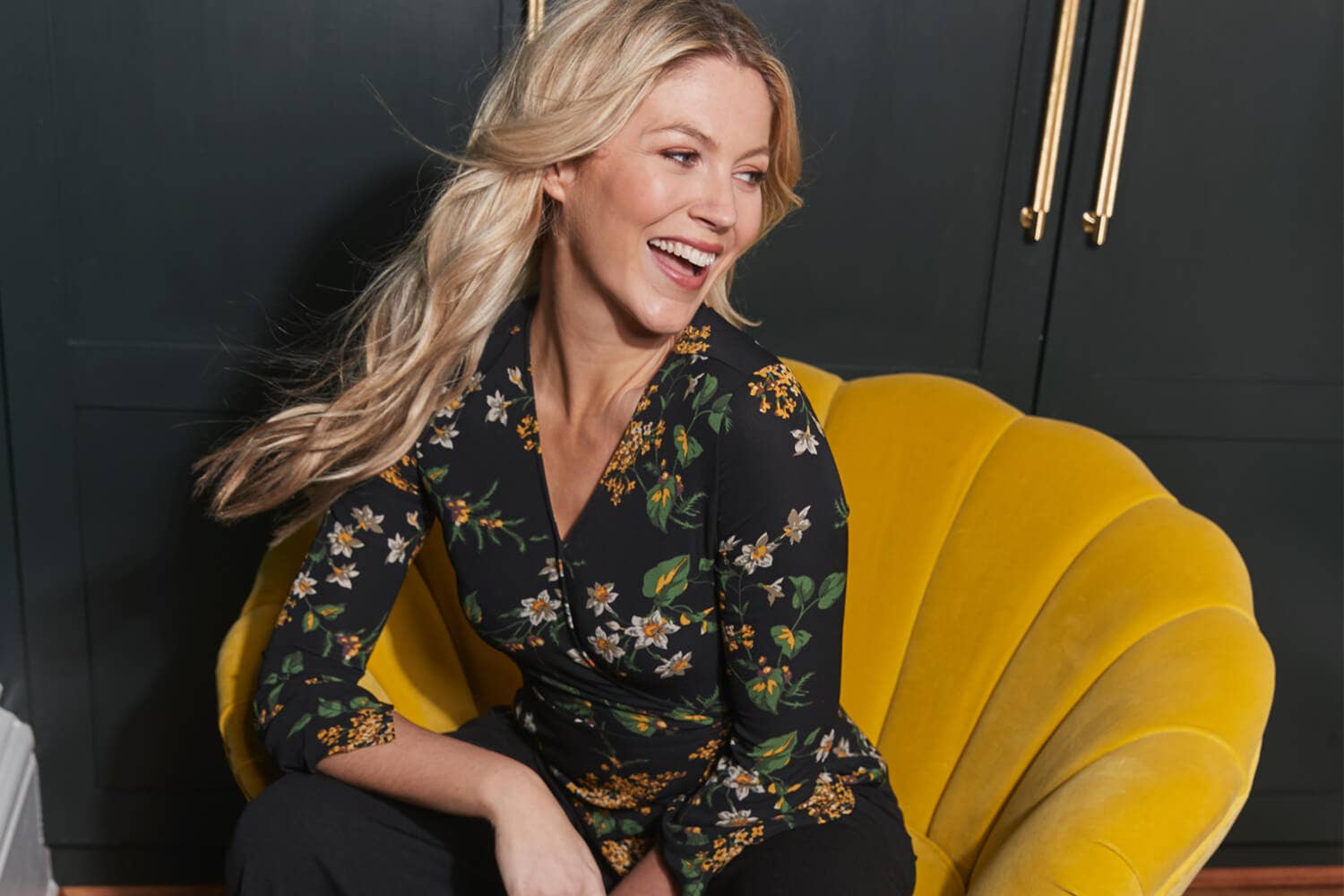 Discover an array of fabulous florals inside our new outlet store (you'll find us in York's Designer Outlet, in case you didn't know!). Florals are always a winning trend each season but we like to turn classic trends on their heads and create truly unique pieces you won't find anywhere else. So, if you're looking for something completely different at a bargain price, then why not pay us a visit? You won't be disappointed!
Here's our amazing Style Ambassadors rocking their favourite floral looks…
Let's begin with this bold padded jacket, worn by the lovely Daisy. The lightweight design is really easy to wear, making it perfect for all your adventures - its striking floral design will help brighten up any day!
Daisy wearing our Floral Padded Jacket RRP £69.95, Outlet Price £34.95
Next up is Mia wearing our mustard floral dress which is a brilliant choice for any autumn occasion. The elegant shape comes with a beautiful bow on the neckline and flattering cap sleeves to help make you look and feel sensational!
Mia wearing our Royally Rich Printed Dress RRP £50, Outlet Price £20
Phoebe is wearing a striking number that's perfect for any occasion, why not team it with one of our remarkable fitted jackets? It comes in a unique peacock print with bold colour pops of red and is finished off beautifully with a scalloped neckline.
Phoebe wearing our Vintage Peacock Dress RRP £50, Outlet Price £30
And last but not least we've got Beth wearing our funky floral blouse. It's a really versatile style that's awesome for the office, a night out with friends and many more occasions. The flattering wrap style and fluted sleeves were designed to fill you with confidence!
Beth wearing our On A High Blouse RRP £35, Outlet Price £17
You'll find plenty more fabulous florals at remarkable prices in-store, so make sure you check them out…