The Best Coat For Your Shape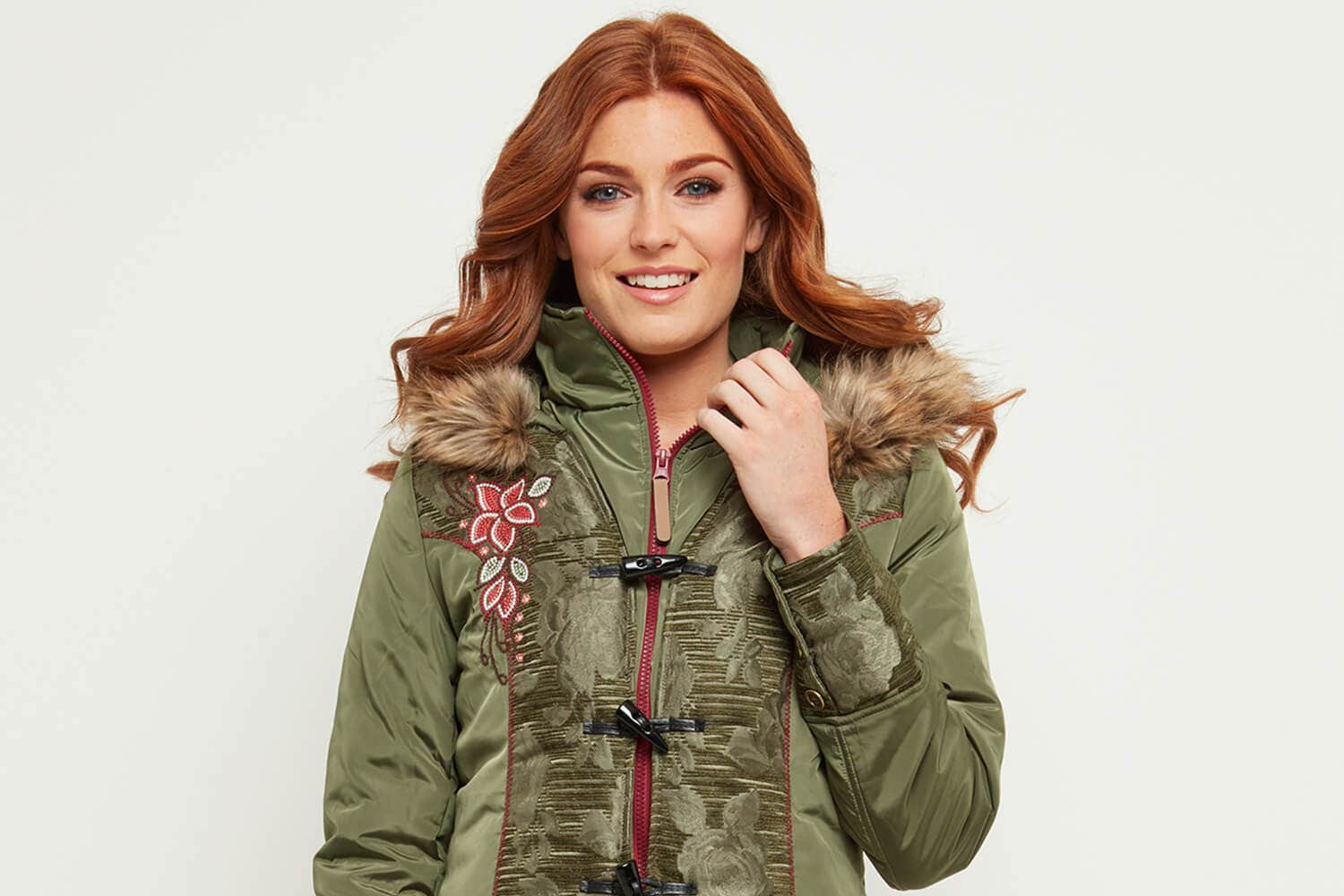 With the help of some seasonally appropriate fireworks, we've given you and all your amazing body shapes a little helping hand in how to find the best coat that flatters your body shape, fills you with confidence and turn heads for all the right reasons.
But with so many amazing coat designs it can be a bit of a minefield knowing which one is best suited to your shape and personality. So rather than traipsing around the shops trying on a million different coats, why not grab an enormous mug of tea, cosy up on the sofa and keep reading…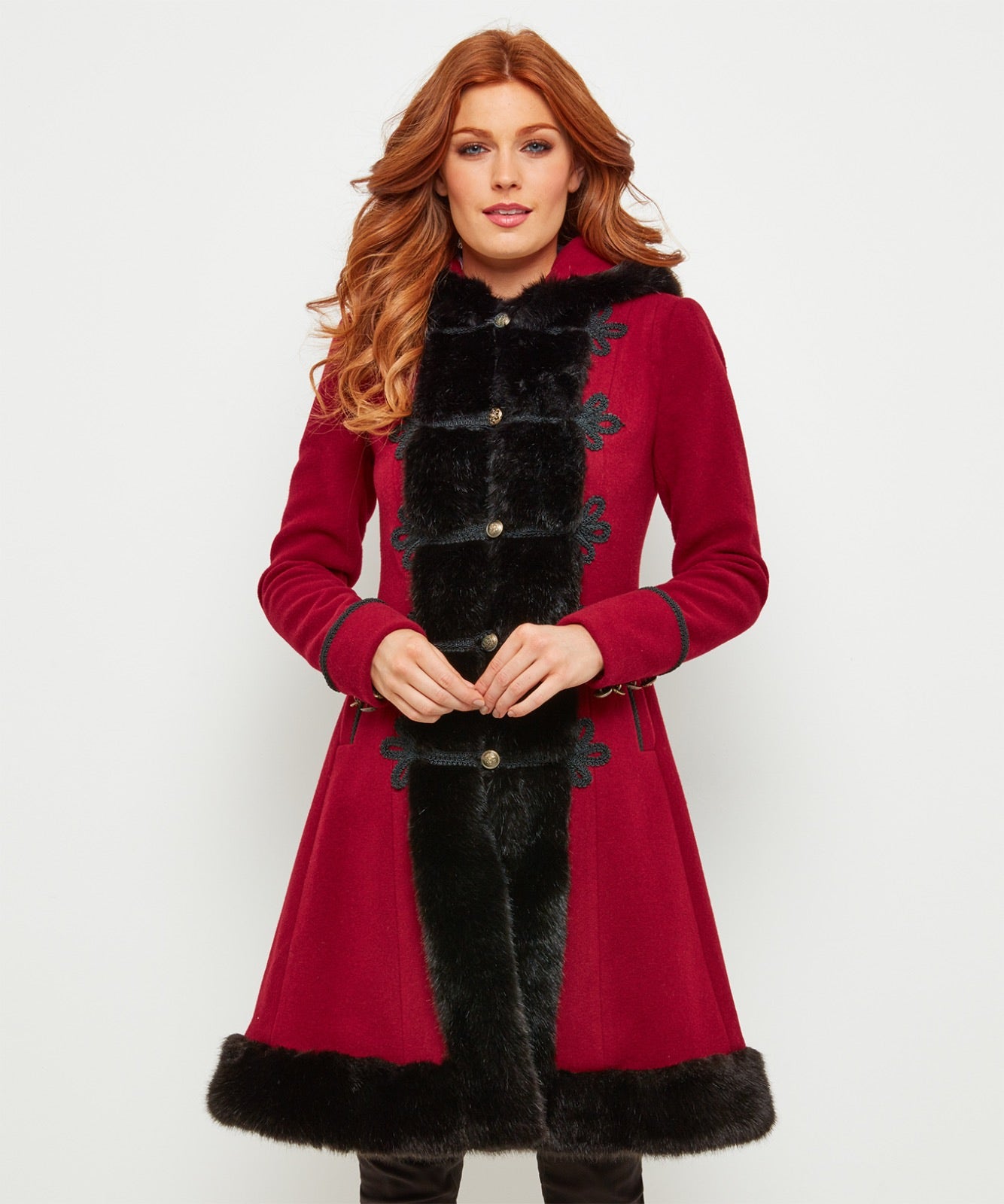 This beautifully crafted red Rockefeller coat is set to be a star piece this season, perfect for the cold winter nights ahead. The striking button detailing cleverly draws attention to your waistline and cinches you in! Teamed with brocade detailing, a faux fur hem and finished with a feminine flair that skims over your hips, it's perfect for accentuating your beautiful curves.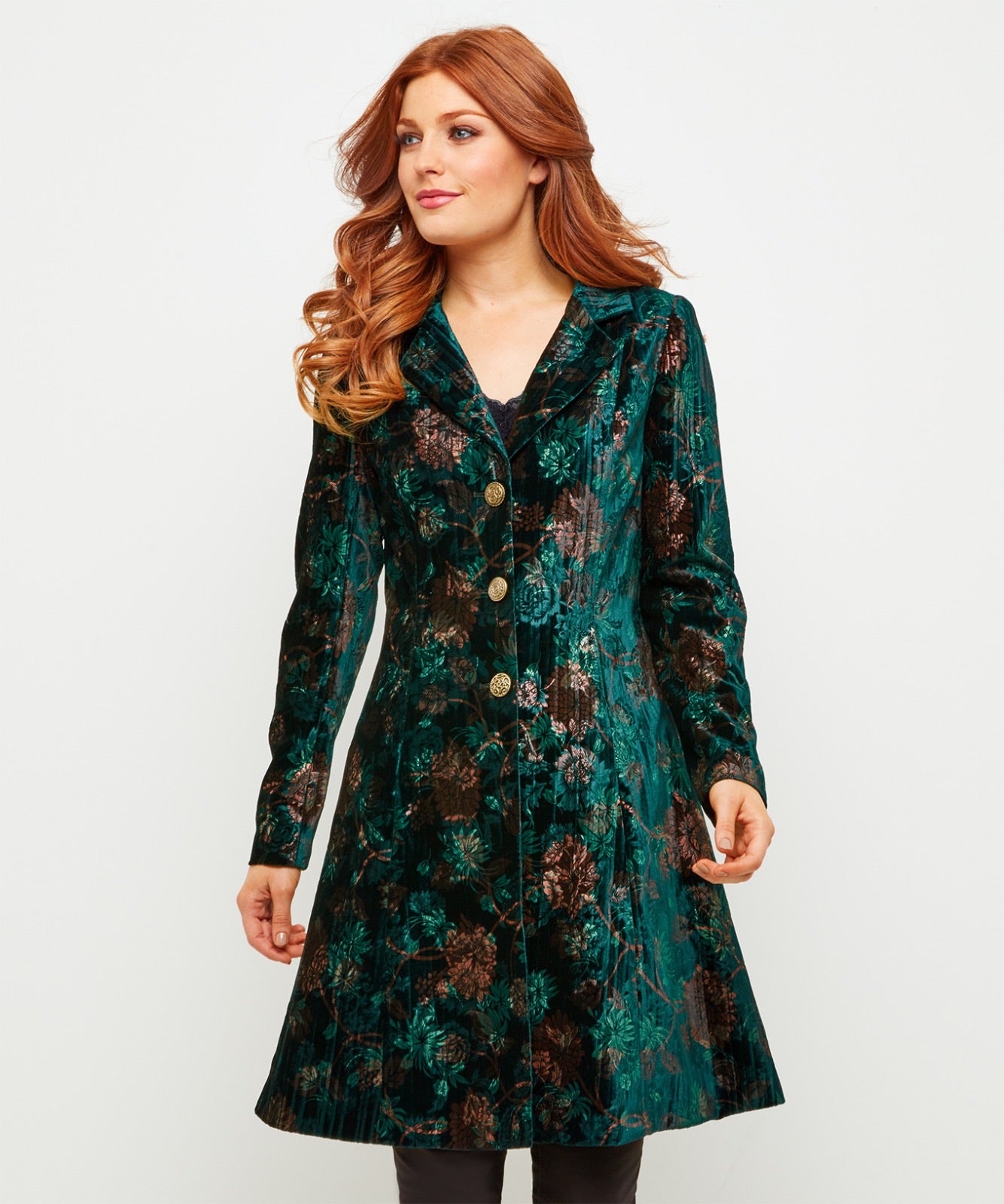 This daring piece is perfect for the party goers and those who dare to be a little bit different. Glam up any outfit and go from office chic to party perfection!
Beautifully textured, this coat is crafted out of quality crushed velvet and coloured in this autumn's must-have colour – teal. Flowing and free, this piece features 3 centrally placed buttons which will draw attention to your waist, whilst the skirted bottom will be sure to create instant curves. Our coat will leave you feeling confident, and ready to party!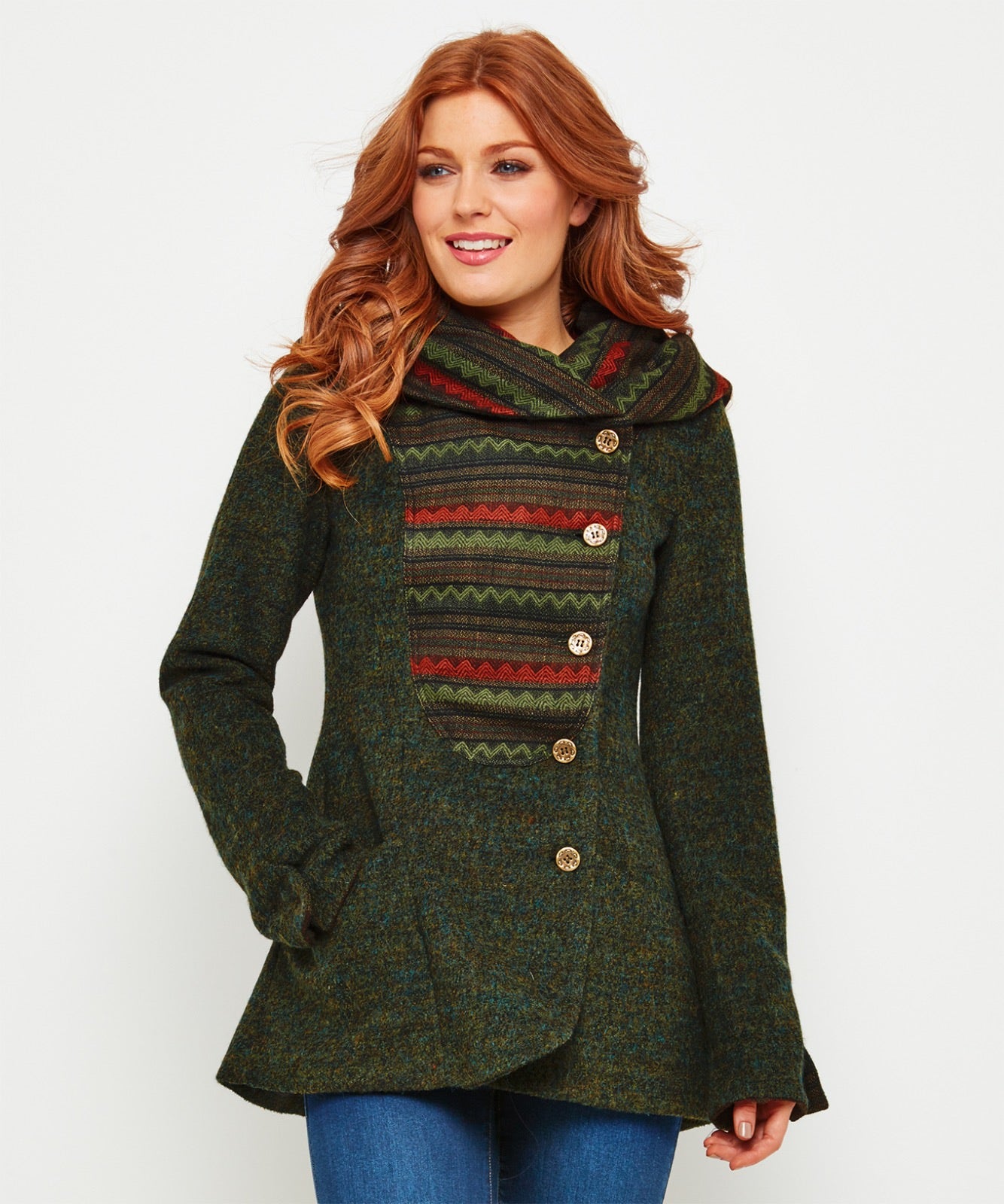 Perfect for those ladies with a more athletic figure, the Jacquard panels and central fastening works as a great tool for drawing attention to your waist! Whether it's worn open or closed to fight the chill, this parka is set to be a season favourite. It's great if you're wanting something to keep you feeling cosy and looking stylish at the same time.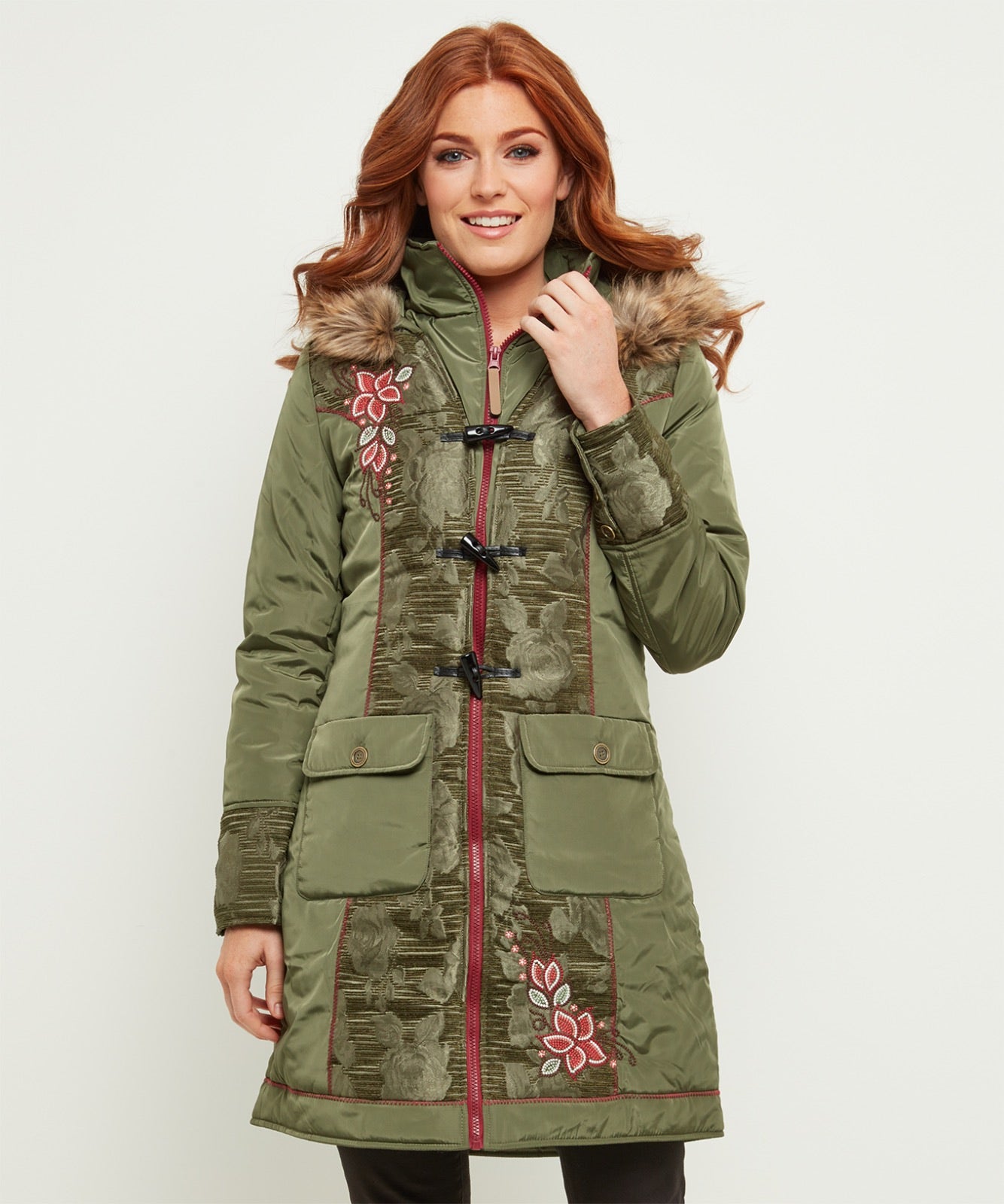 Whether you're looking for a statement coat with all the bells and whistles, or after something a little subtler – we have lots of styles to fit and flatter whatever you shape and style. From lightweight jackets to keep you feeling warm and looking smart, to those thick cosy coats which will keep you nice and toasty – we're confident you'll find the perfect one in our winter collection.
So, choose to rock something as individual as you are this season and ensure you stand out for all the right reasons.
Scroll to top