Staycation Series: Brighton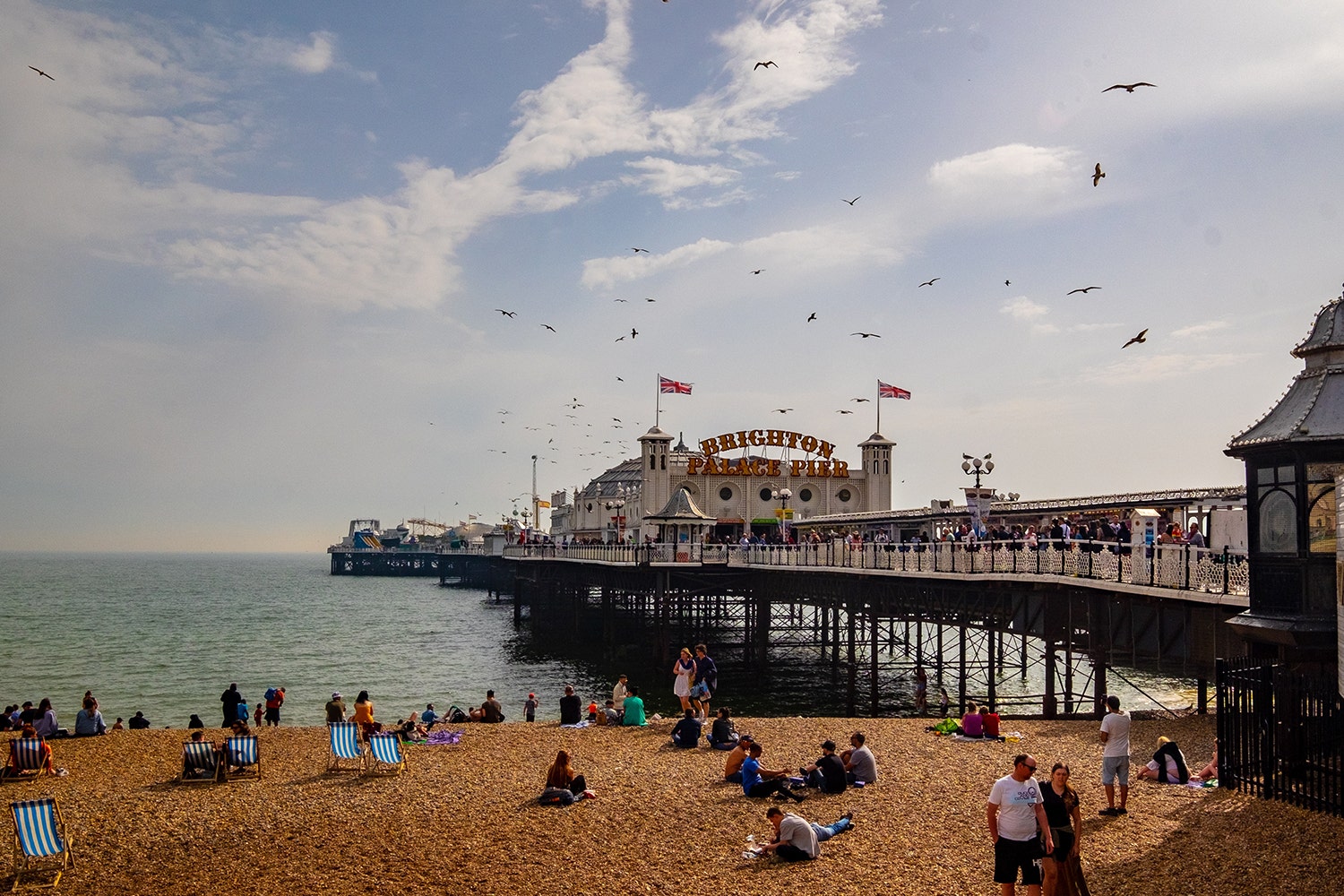 Sun sea and… seagulls? Not necessarily what first comes to mind when thinking of a girls trip, but we weren't going to let travel restrictions stop us from missing out on our annual getaway. 6 northern lasses packed their bags (way too full for a week in the UK) and set off on their staycation adventure from Leeds to Brighton.
It was a new destination for us all, so we picked up a lot of travel tips during our 6 days beside the seaside. This is my guide on making the most of this vibrant city.
Things to do
The Lanes – We lucked out with the Airbnb location as we were just a stone's throw away from the famous Brighton Lanes. Our sun trap balcony had front row seats to the bustling neighbourhood packed with quirky cafes, twisting alleyways and independent shops. Every corner is painted with colourful graffiti art to admire whilst you leisurely stroll the winding streets. A unique jewellers caught our eye where we picked up vintage rings as a keepsake so if you're looking for one of a kind shopping, The Lanes is the place to be.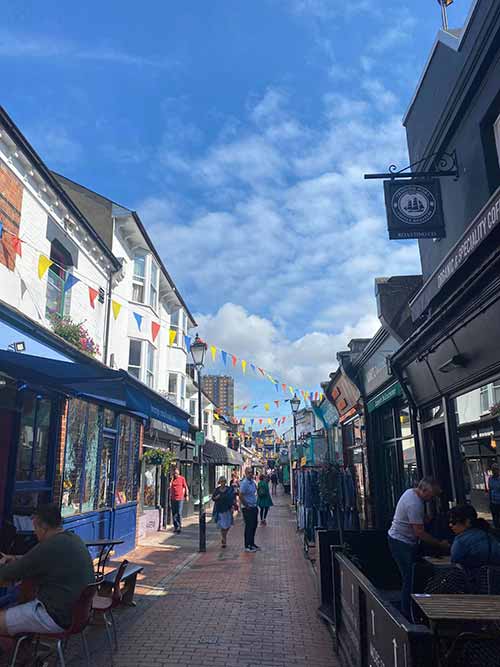 Brighton Palace Pier – Arguably the most iconic Brighton landmark, the Palace Pier is home to endless fun in the arcade, classic fairground rides and beautiful sea views. Things got competitive during a game of air hockey and one lucky lady hit the jackpot with a 1,000 ticket win! We spent our winnings on a tacky mug and card game to play at pre drinks. The log flume was also a firm favourite but make sure to bring waterproofs if you're planning on riding…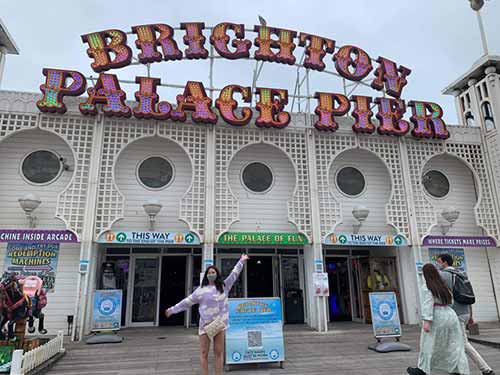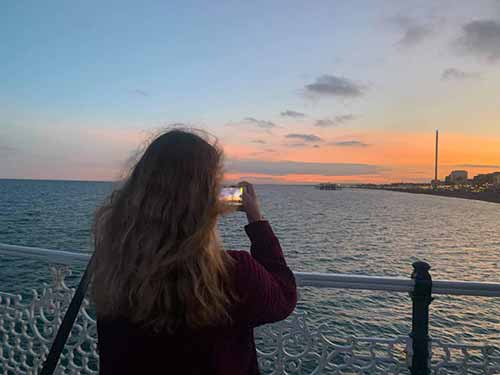 Beach day – The weather is always hit and miss whilst staycationing but if the sun manages to make an appearance while you're away, grab the beach bag and head straight to the seafront. If you're feeling really brave, you can even take a swim in the sea. Or simply kick back and relax on one of the many deckchairs.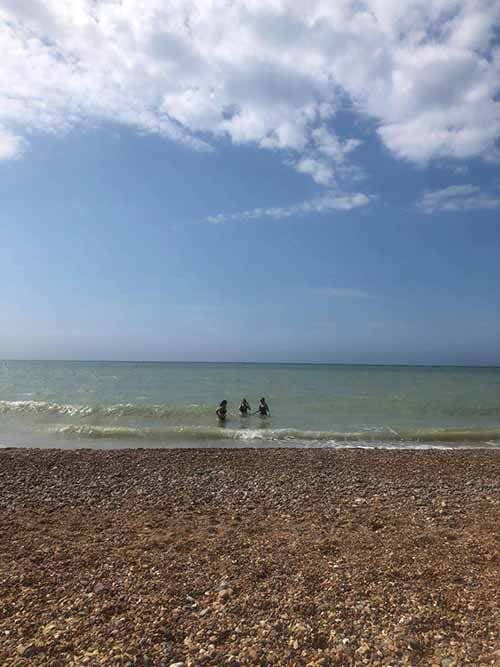 Proud Cabaret – We swapped our trainers for heels and pints for prosecco one evening to enjoy a fabulous cabaret show. Set in the heart of the city's most iconic nightspots, Proud Cabaret Brighton offers world-class cabaret and burlesque dinner shows. Our tickets included a 3-course meal with a welcome cocktail and we thoroughly enjoyed the night of sass and class.
Upside Down House – Look no further for great Instagram opportunities! The Upside Down House was the perfect shelter to escape a rainy afternoon. Not to mention the hilarious laughing fits we had when scrolling back through the mind-boggling pictures.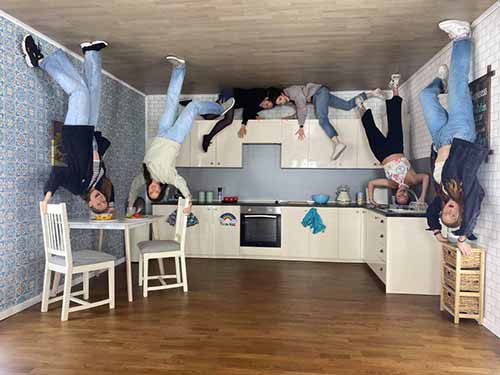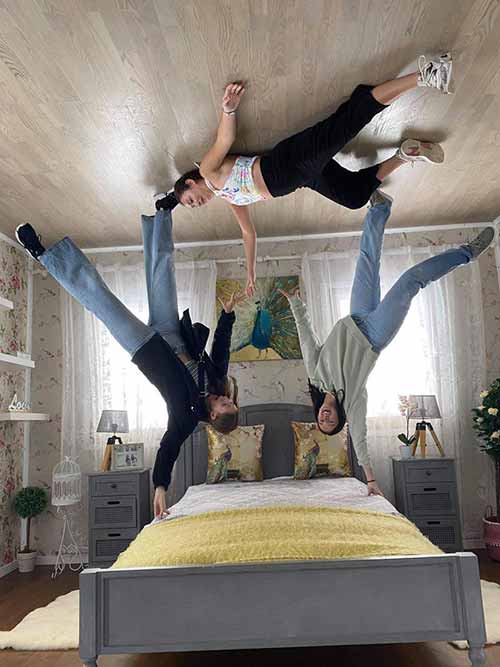 Local pubs – Brighton is known for being a party city and we definitely made the most of its reputation. Along the seafront you'll find lively clubs or head further inland for local pubs like the North Laine Brewhouse. This does come with a warning though because one too many will lead to you singing your heart out to ABBA at the local karaoke bar, or so we've heard…
Food food and more food
Brunch – Our trip was practically a delicious tour of the best food places Brighton has to offer. And boy it did not disappoint. Starting with brunch, our top spots were The Breakfast Club, Kooks and GAIL's bakery.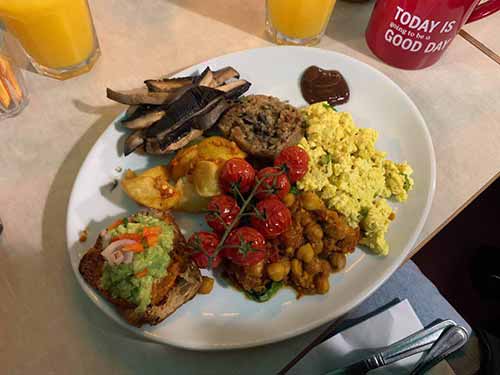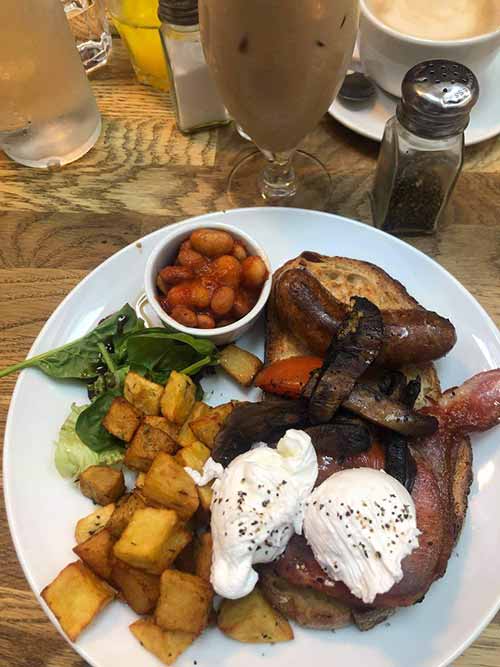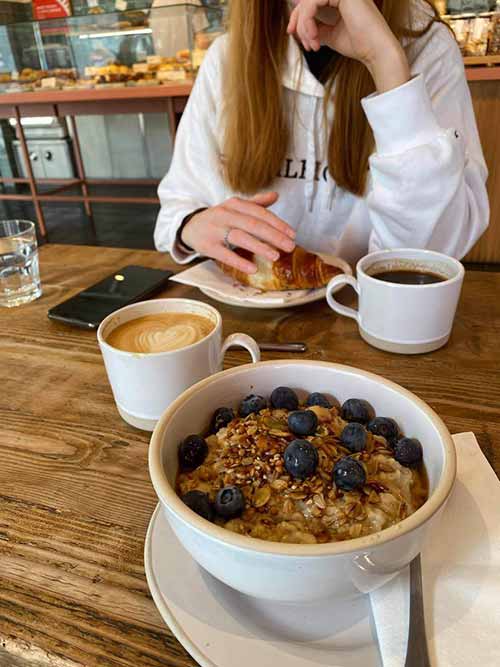 Sweet treats – You really are spoilt for choice when it comes to sweet treats in Brighton. Dum Dum Doughnuts are home to freshly baked artisans donuts or for a more refreshing option, head to Boho Gelato for a rainbow of different flavours.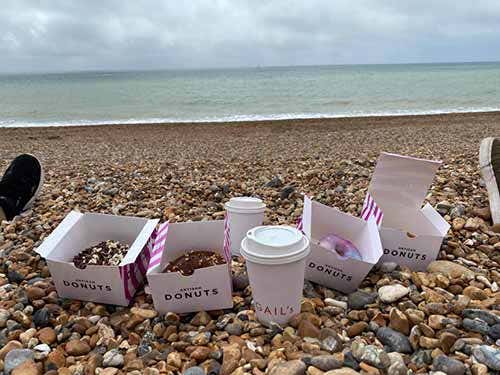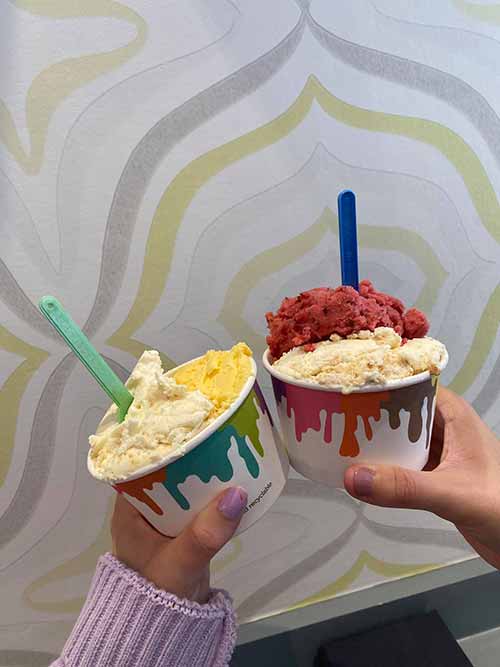 Hearty meals – After a fun filled day in the city, the evening is the perfect time to indulge and make the most of the many restaurants/takeaways available. For our first night, we fancied a cosy evening in our Airbnb so we popped to our nearest supermarket for a few bottles of wine and ordered from Pizzaface – highly recommend!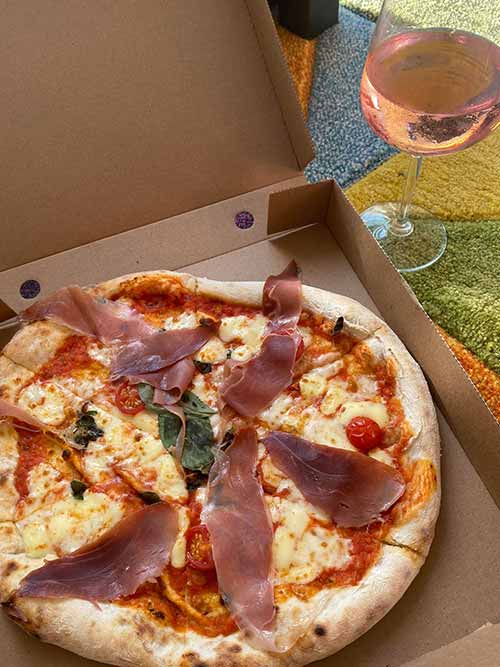 You also can't go to the seaside without enjoying some classic fish and chips. Our favourite was Little Jack Fullers but if you're planning on eating on the seafront, be prepared to guard your food from seagulls with your life. We learnt this the hard way.
And last but by no means least, when it got to the final night we found our northern souls were longing for bangers and mash with no scrimping on the gravy. The Geese did exactly that as you could choose from an incredible selection of ten flavours of local sausages with nine types of mash and five proper gravies. You can take the girls out of the north, but you can't take the north out of the girls.
And there we have it, a week filled with good times, great food and making memories. A much-needed escape that we'd all be craving for so long.
Scroll to top