Joe Browns Behind The Scenes: What We Got Up To On Our Spring Photo-Shoot!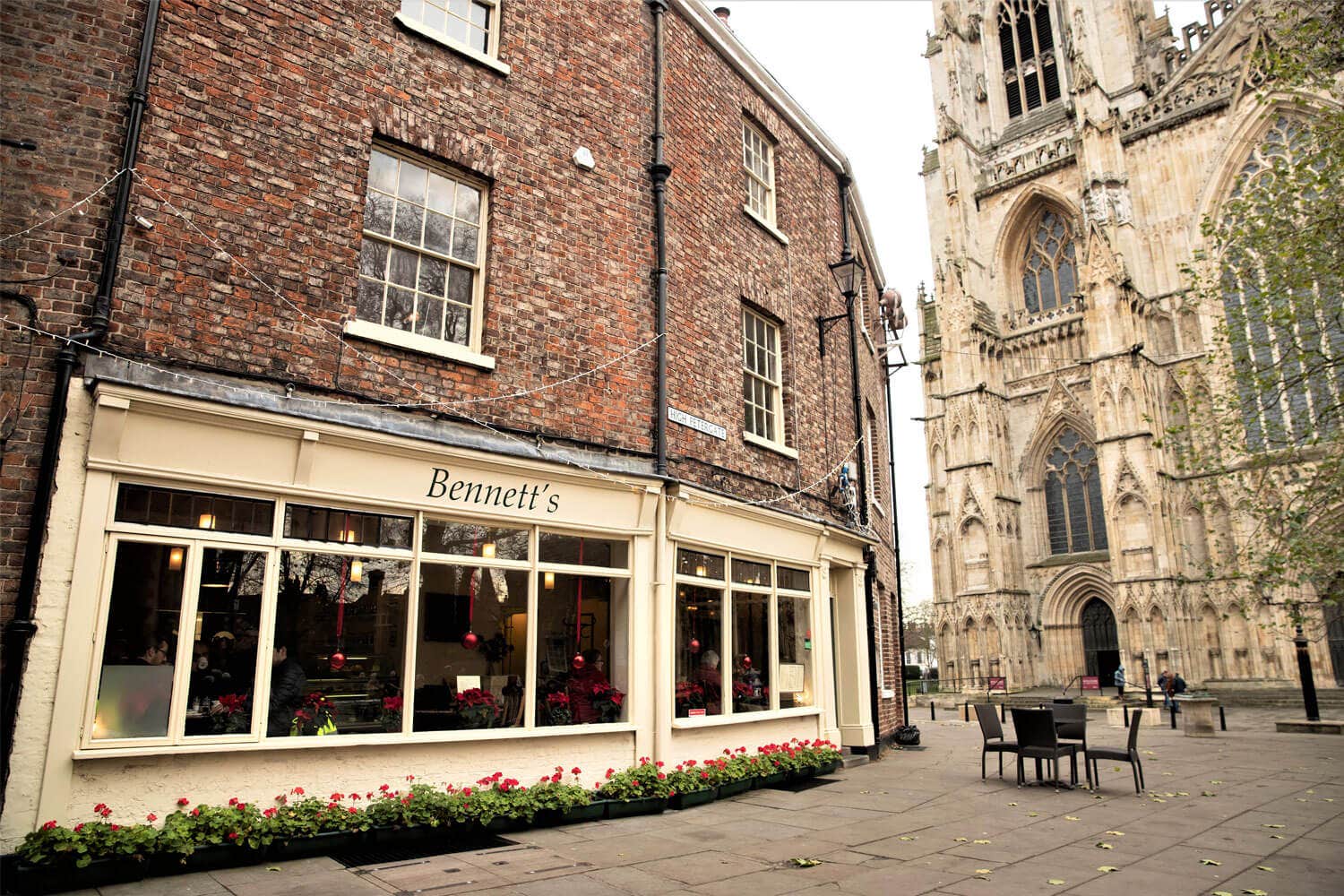 Pssst! Something very exciting is heading your way... Our brand-new spring collection is dropping very soon!
A lot of time and effort goes into creating and planning our photoshoots (and of course loads of fun too!) so ahead of our exciting launch this Wednesday we thought we'd give you lovely lot a sneak peek into what we got up to last month in York city centre.
We can't reveal it all just yet, but here's a little teaser...
DAY ONE
We based ourselves right in the heart of beautiful York, with the lovely Bennetts café offering to host us. If you ever want an awesome bacon sarnie with a view of York Minister Bennett's can serve that right up! Shout out to the guys there for being so friendly and accommodating.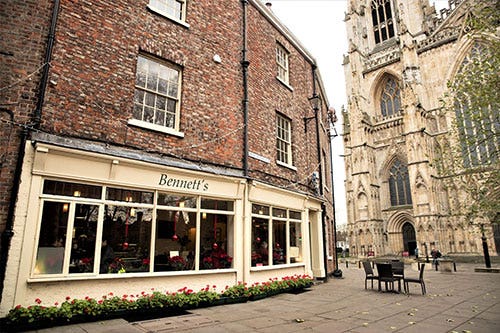 We spent most of the morning being in awe of the incredible Minster… and working of course!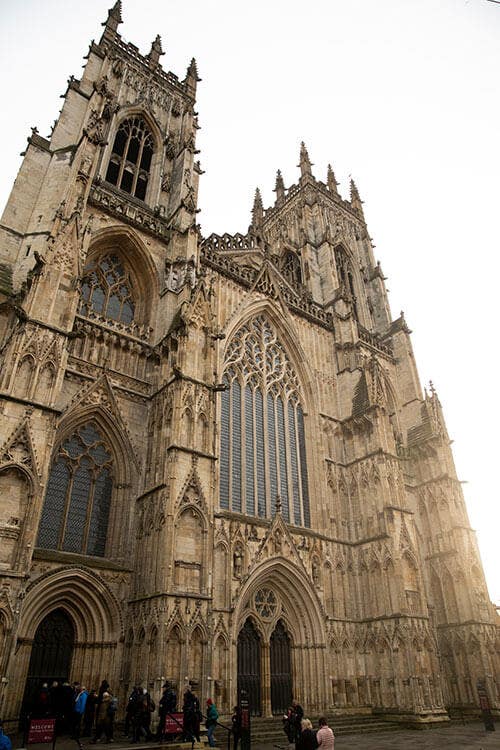 After a very busy morning shooting, we started to lose the daylight (winter is a cruel mistress!) so we headed over to the simply gorgeous Churchill hotel, a luxurious Georgian mansion. If you're ever in the York area, we recommend a visit!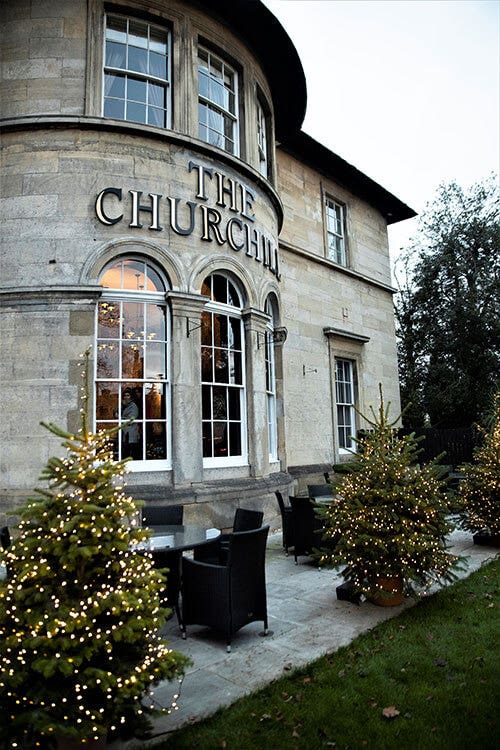 Check out the décor! Simply remarkable. After we stopped admiring the interiors, we got to work finding the perfect room to shoot the final ladieswear pieces of the day.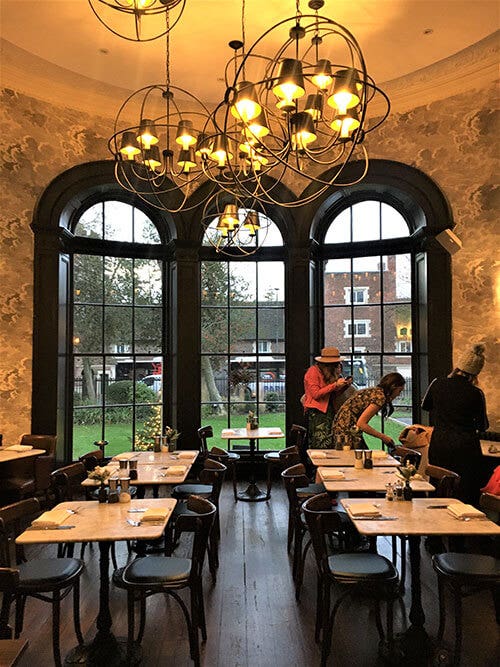 We chose this amazing staircase, only made better by the gorgeous Emma rocking brand new Joe Browns. Our photographer Kev was getting in all kinds of angles to dodge that Christmas tree!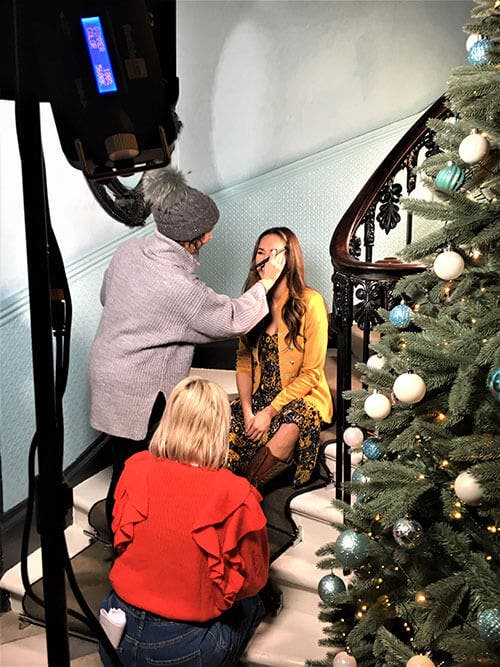 That was day one in the bag, with the lovely Melissa and Emma looking stunning as always!
DAY TWO
We kicked off day two in the awesome Café Concerto. We must admit, it was pretty hard to take our eyes off the breakfast menu…
We spent the morning getting seriously excited about shooting our spring ladies tops and tunics. We guarantee you won't be disappointed at the big reveal!
After a busy morning eating… sorry shooting, we made our way through the gorgeous streets of York over to Swinegate, where we captured images outside Lucia Wine Bar & Grill. You can just about spot Emma hiding behind the palms…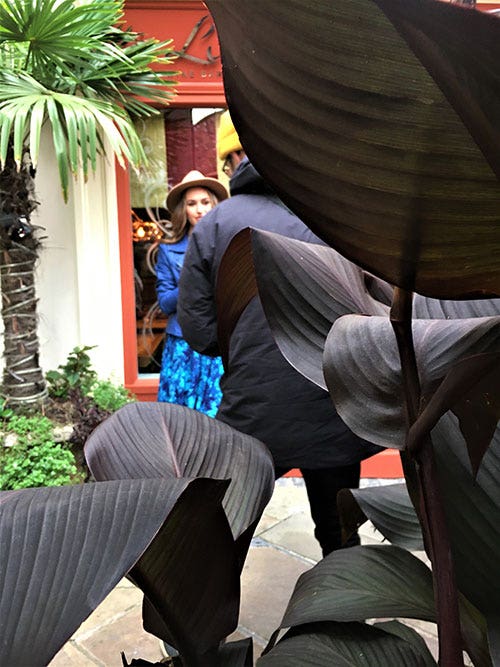 Our creative mogul Rich spied a pretty fantastic graffiti wall. Obviously, we ran straight over and grabbed some pretty vibrant shots!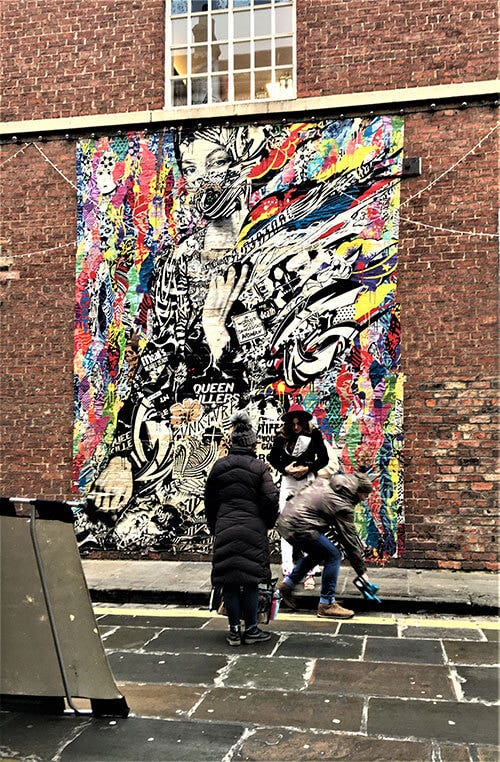 Despite the weather being bitterly cold we didn't let it dampen our spirits! A quick team hug and we were good to go!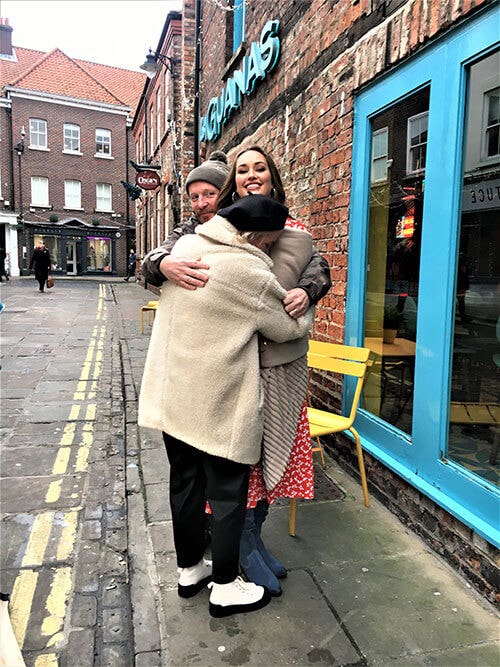 Melissa snuggled in a doorway to hide from the chill while waiting for her turn…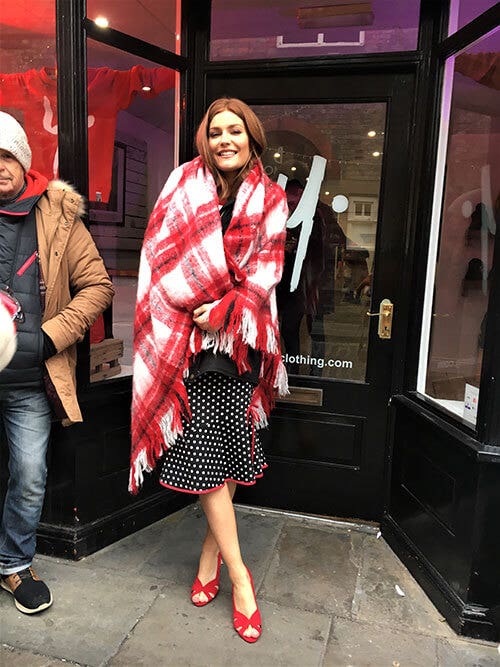 With all of our spring ladieswear images complete, that marked the end of a productive second day! Massive thanks to the girls who boldly braved the artic temperatures all in the name of fashion.
DAY THREE

And just like that it was our final day! It was another freezing start to the morning, so we wrapped up in a couple of extra layers, grabbed the cameras and headed across the city for a busy day ahead.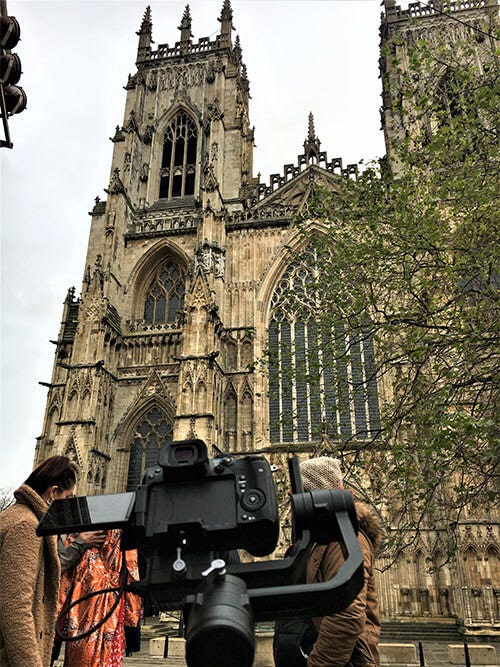 First stop… Cosy Club, York, a fabulous art deco style bar and restaurant on Fossgate. It was pretty hard not to be in awe of the impressive bar area and sweeping staircase. If you're ever sightseeing in York, be sure to check it out!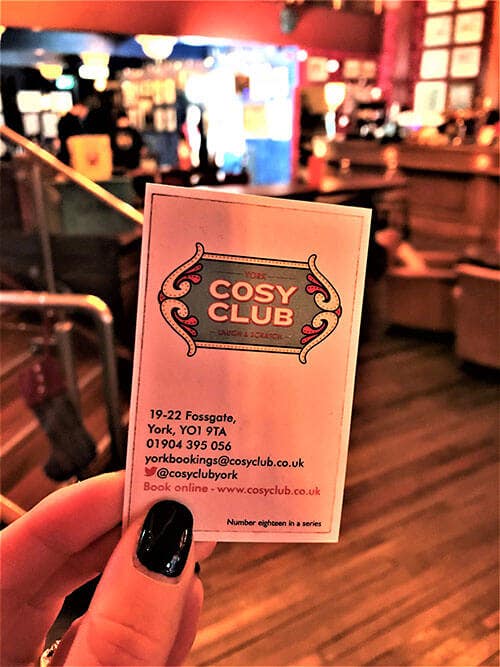 Check out those lamps! We were seriously inspired by all the amazing furniture and interiors.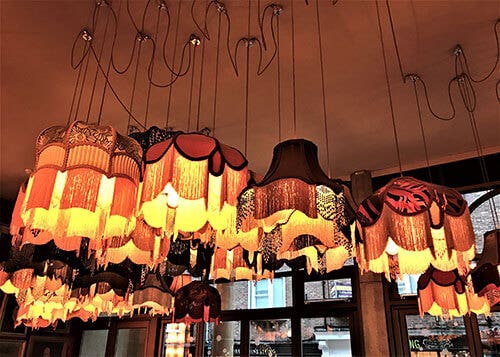 At around 9am we began shooting our full day of menswear. First up, it was some of our suave men's tailoring and our new model Billy (Huxley) totally rocked it!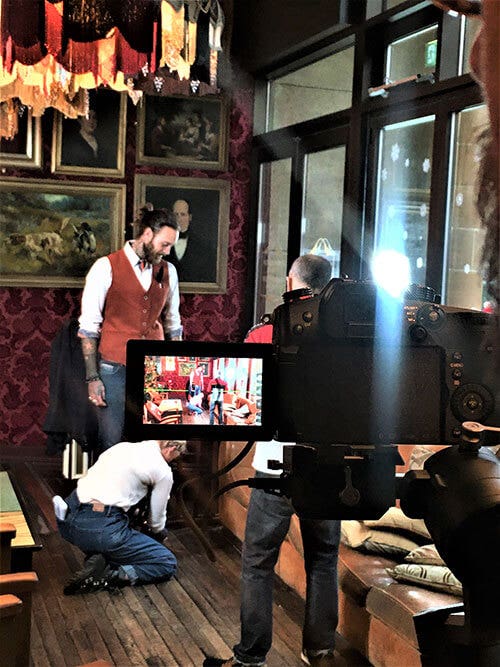 We moved on to grab some shots down this striking blue corridor with Joe Browns regular James. He seriously strutted his stuff… with the occasional dance move thrown in for good measure, no surprises there then!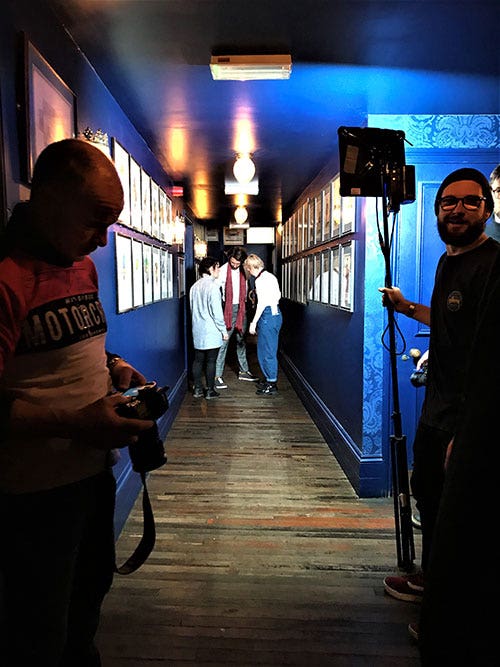 The next location was Normans court, a gorgeous little courtyard tucked away from the hustle and bustle of the city centre, filled with vintage shops and cute little cafes.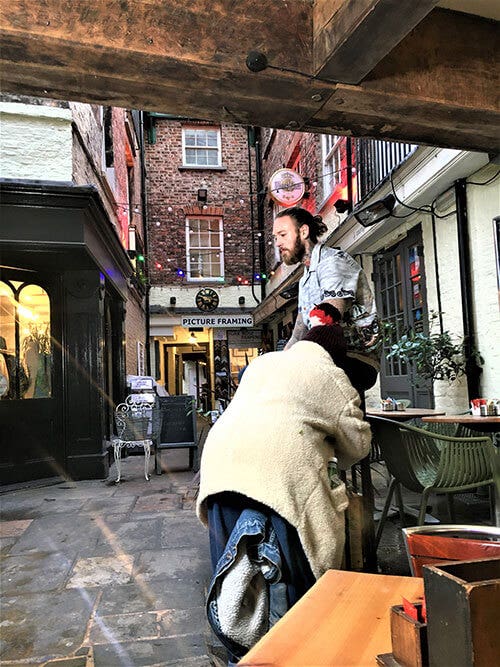 Billy's awesome look got the attention of a York local! This friendly gent was pretty keen to photobomb, so we assured him we'd consider his modelling efforts for our next Joe Browns campaign…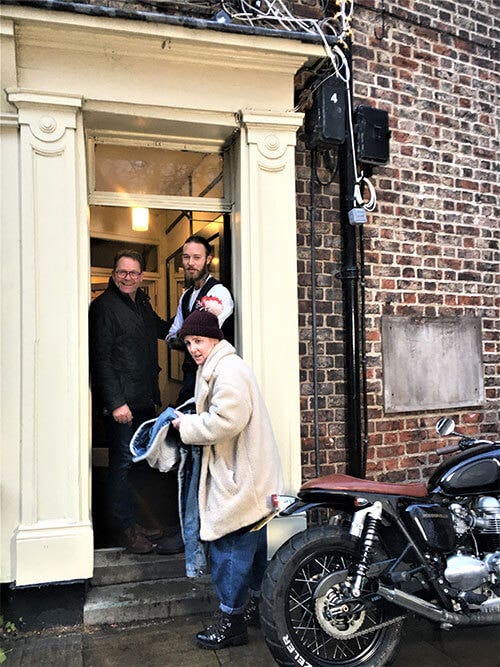 As the daylight quickly faded, we rushed over to York Minster to capture some final sunlit shots of the day.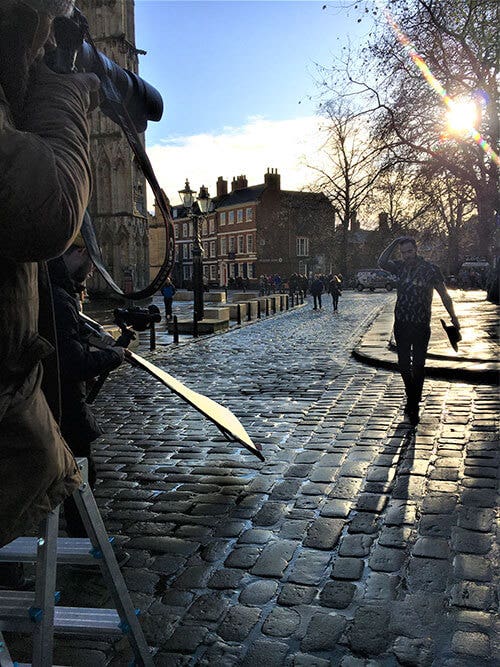 …and that's a wrap! What an amazing three days shooting our spring collection. We hope you guys enjoyed seeing a little behind the scenes as much we loved doing it!
Keep your eyes peeled on our social channels this Wednesday for the launch of our remarkable spring collection. We promise you won't be disappointed!