Introducing our brand new French Blossom homeware range!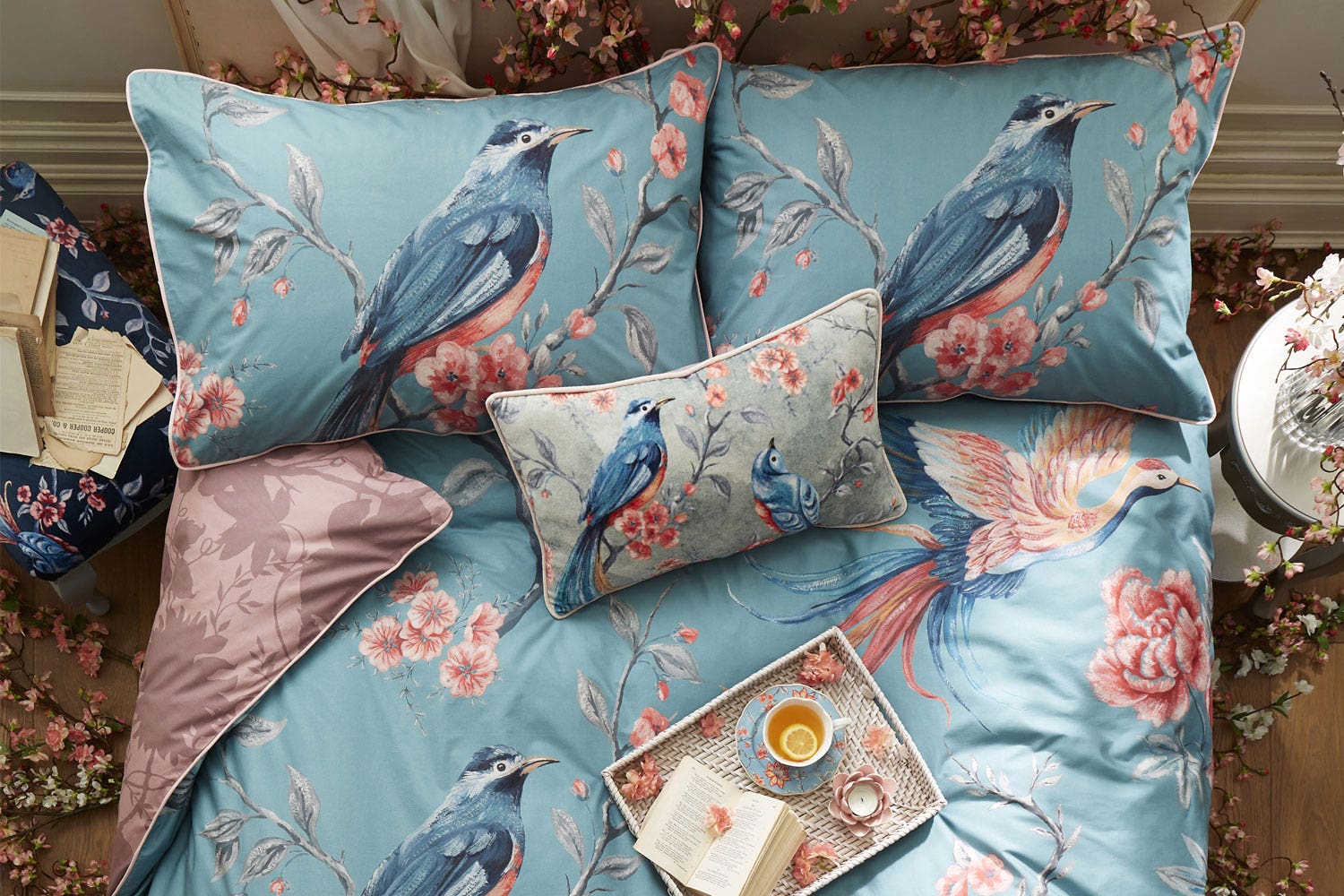 We've just launched our brand new homeware range, split into two amazing collections, and we're so excited to share it with you!
How you decorate your living space is a reflection of your personality. You're an individual, and that individuality should shine through in your furniture and home accessory choices.
Do you see your home as a Parisian Parlour perhaps? Or a chic chateau? Take a scroll through our French Blossom collection to see if it ignites any French fancies.
Close your eyes and imagine a luxurious chateau in the South of France… that's what has inspired our beautiful French Blossom collection. Filled with soft pastels, delicate detailing and fresh prints, our beautiful range is sure to elevate your space, whilst creating an element of calm and relaxation, ready for those warm summer days to come.      
Bring your bedroom to life with our Exotic Bird Duvet Set.  What's not to love about the stunning flowers and charming birds print. This gorgeous set is also reversible, so if you fancy a change simply flip it over to showcase the gorgeous blue option.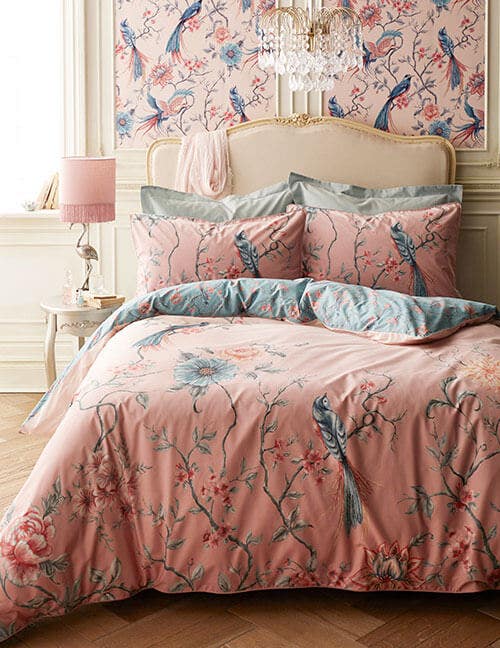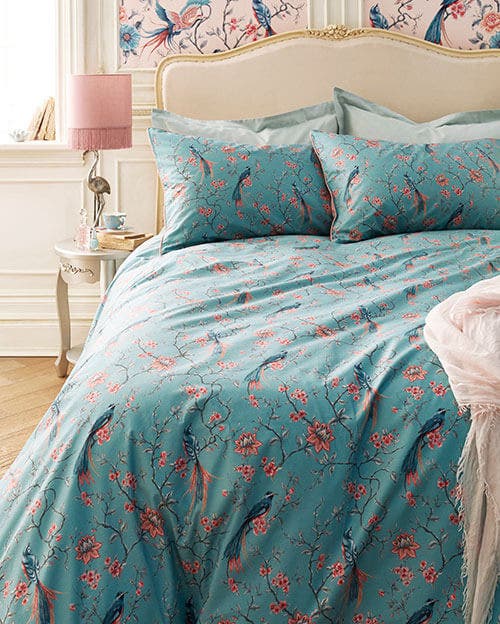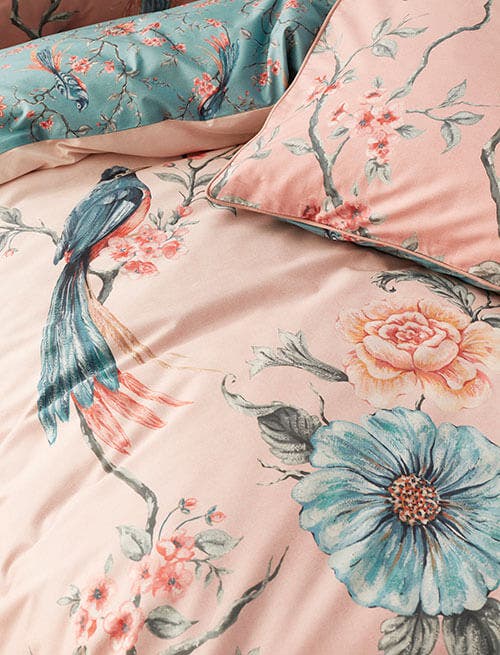 Exotic Floral Printed Duvet Set
These duvet prints are simply stunning! Reversible to suit your mood, why not try the calming purple for a relaxing bed time, or the brighter blue print to brighten up your bedroom.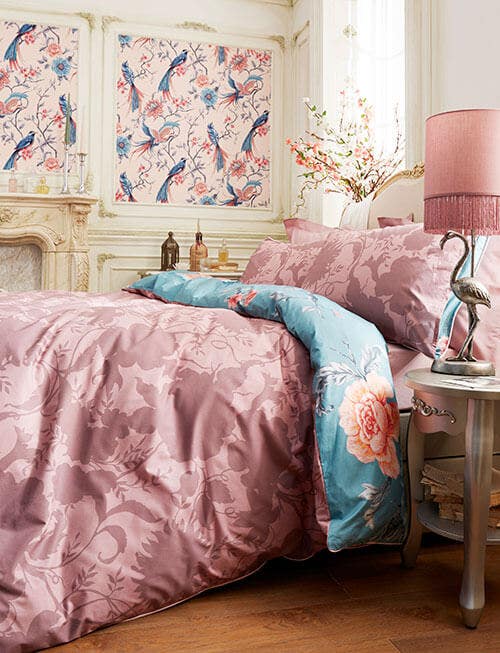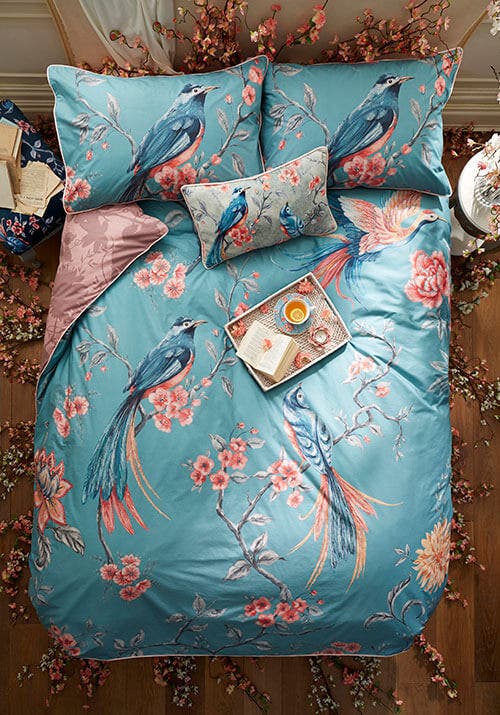 Add a fabulous touch to your home with our funky flamingo Bird Base Table Lamp! We absolutely love the dusky pink shade and luxurious fringe details.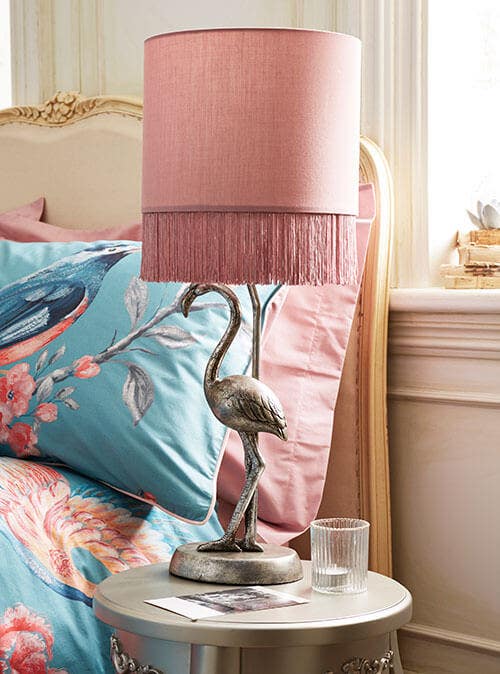 So elegant and beautiful, drink in style with our French Blossom Set of 4 Champagne Flutes & French Blossom Set of 4 Wine Glasses. Now, where's the prosecco…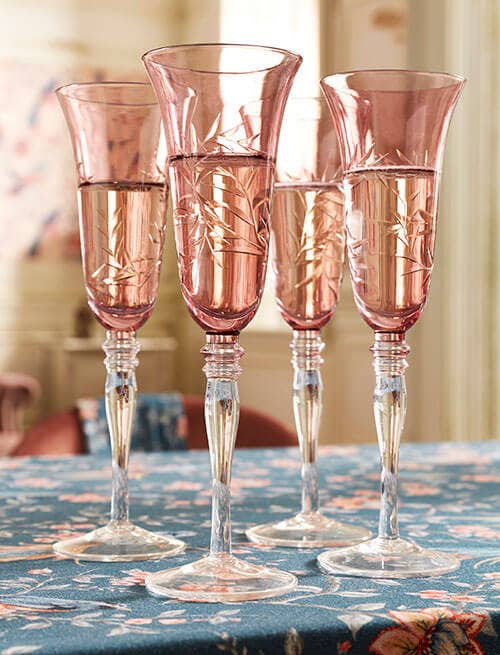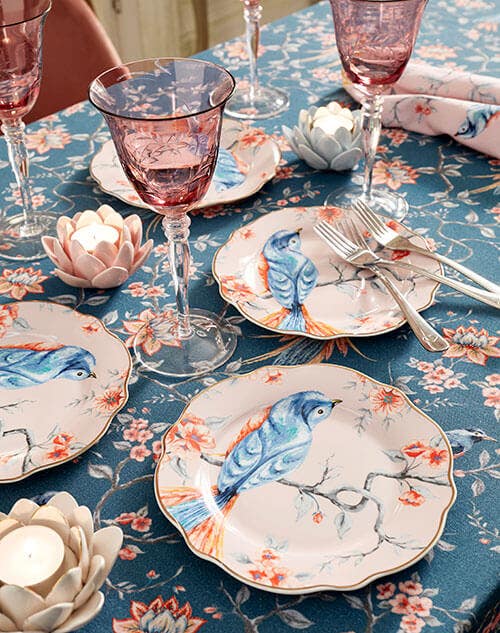 For that je ne sais quoi in the dining room, why not add our Set Of 4 Side Plates and Set of 3 French Blossom Flower Tealights to your table? Then, when it's time to clear up, make a statement in the kitchen with our Joe Browns French Blossom Tea Towels.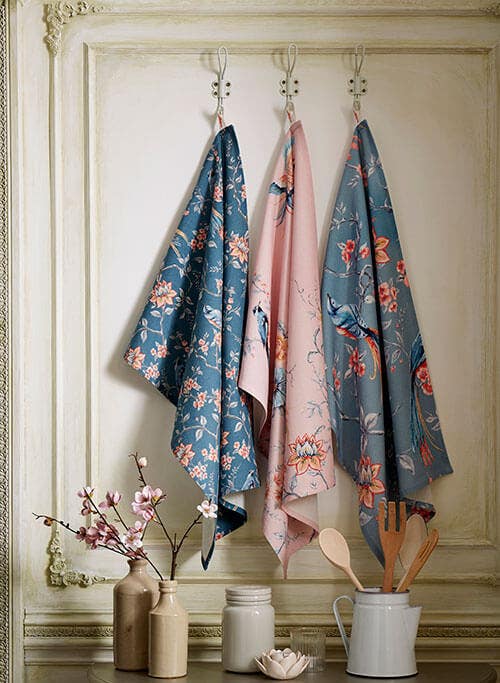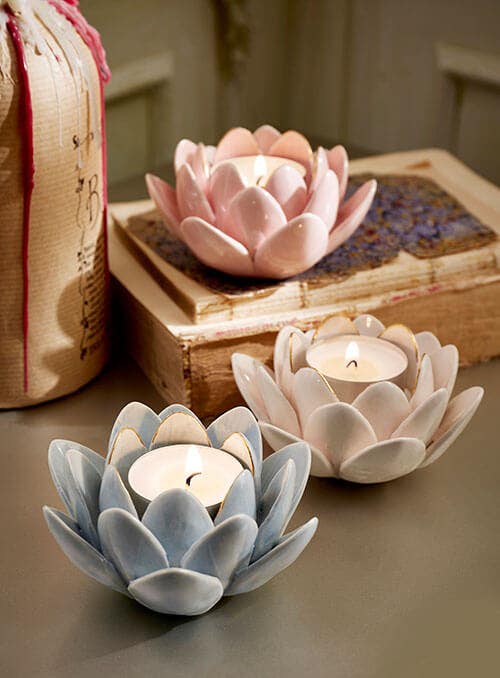 We hope you've enjoyed having a good nosey through our beautiful French Blossom range. You can browse the full collection here.
Also, if you haven't already, check out our Destination Paradise homeware range for a totally different vibe. 
Scroll to top