GET TO KNOW… our Marketing Director!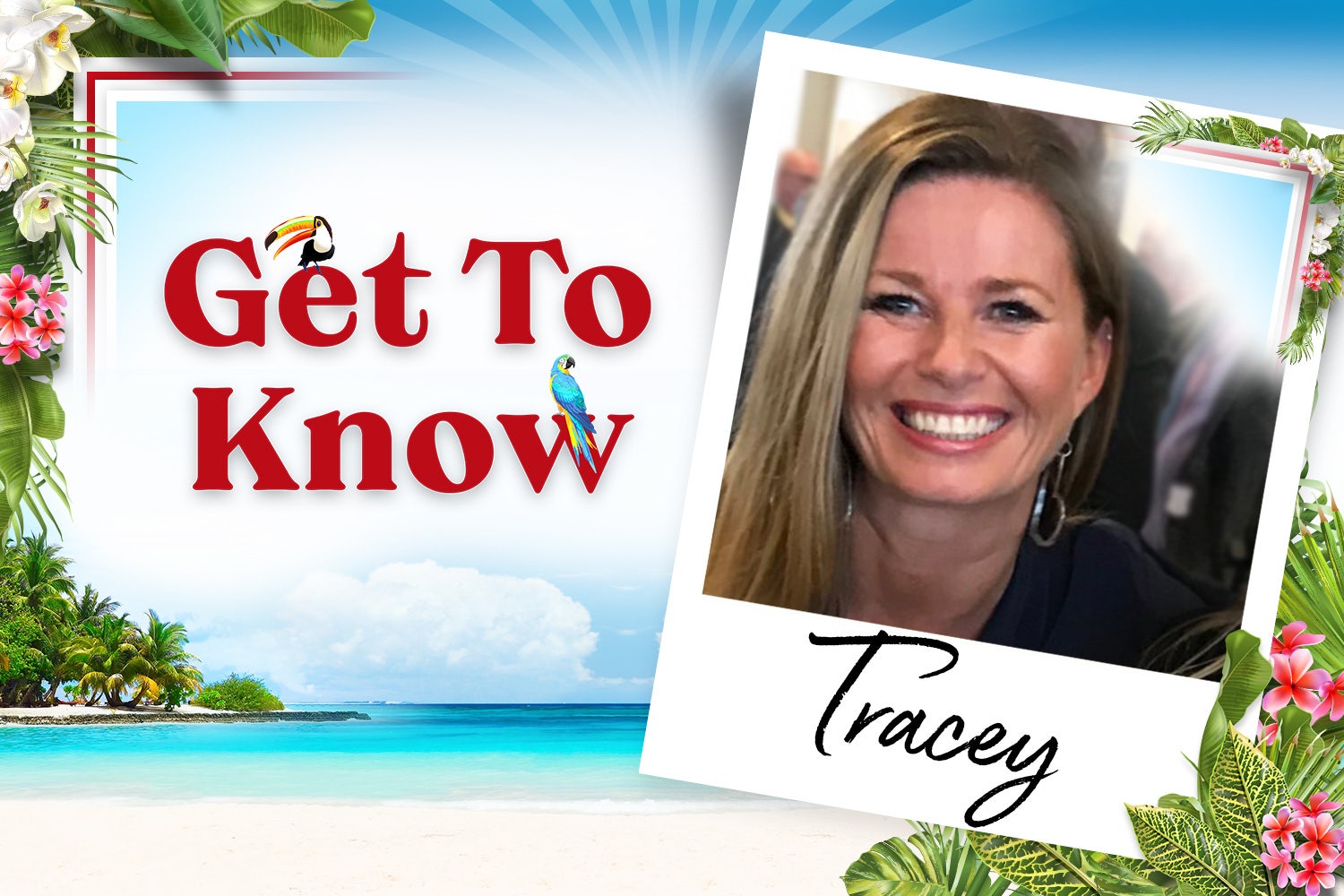 Name & Job Title:
Tracey Hepton, Marketing Director.
On my bedside table you'll find:
A pineapple lampshade, a picture of my mum, a moon-shaped necklace from Flo (my daughter) and my alarm clock, tuned in to Radio 2.
My favourite UK city is:
Lytham St Anne's. It's not a city but it's somewhere we have been a lot whilst the kids have been growing up. Closely followed by Filey.
My best holiday was:
The West Coast of America. We did a big tour whilst on our honeymoon in 1997 and then took the kids back in 2019 to share the experience with them. Good timing, as it saw us through last year nicely.
My food weakness:
Cauliflower cheese. I could dive into my plate when we have it as part of our Sunday tea.
My tipple is:
Vodka Red Bull.
My favourite boxset to re-watch is:
Miranda
I'm currently listening to:
Depeche Mode hit 81-85. Classic.
I instantly relax when…:
When the first vodka Red Bull hits the backs of my knees on a Friday night!
I want to be remembered for:
Always having my feet firmly on the ground and being an all-round top lass!
I'd describe my style as:
Classic and uncluttered, with a pop of colour.
My personal mantra is:
There's more than one way to skin a cat – there always is!
Scroll to top