Staycation Series: Northumberland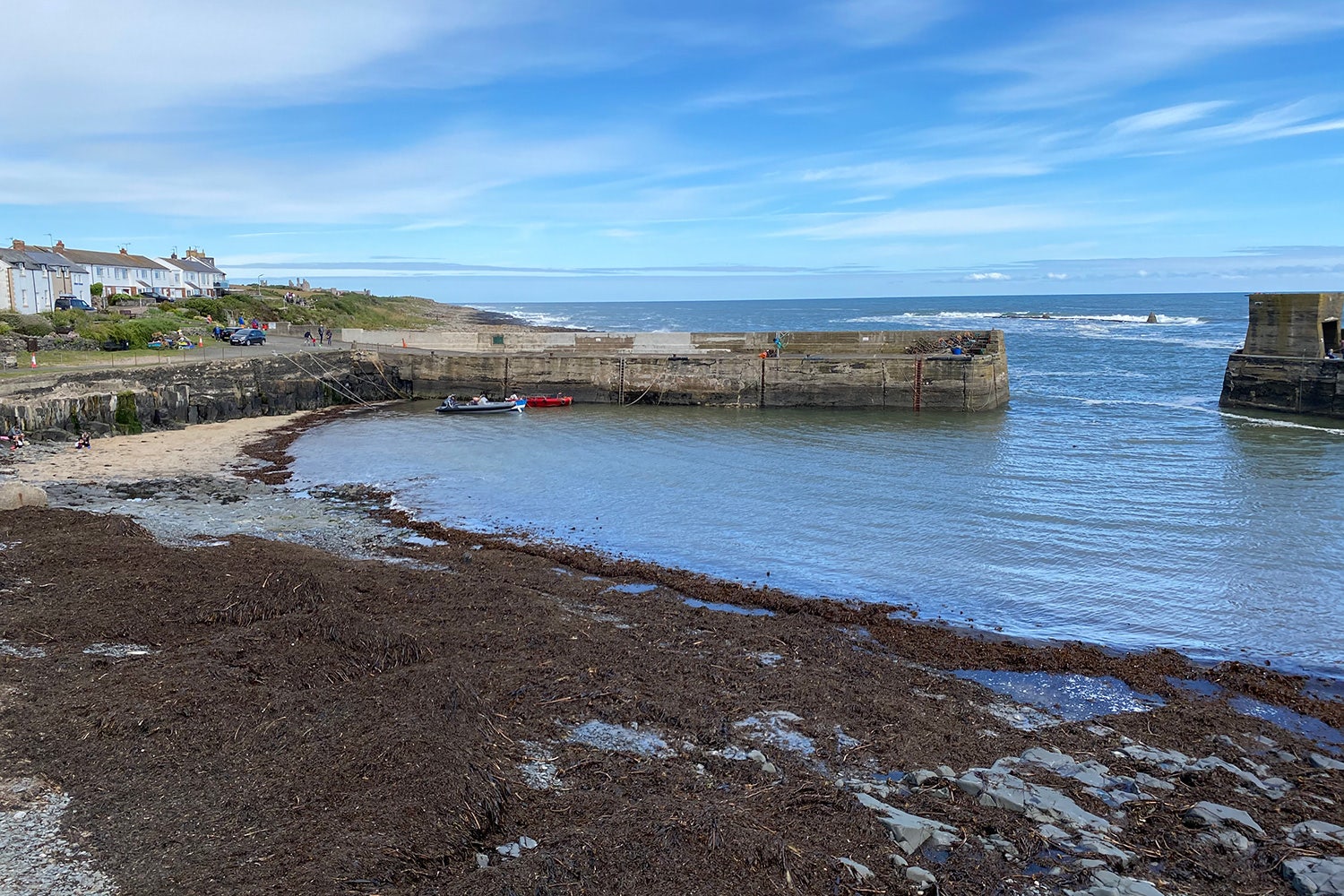 Welcome back to our 'Staycation Series'! With lockdowns starting to lift, the future is looking a little brighter and we're starting to get excited about all the amazing places in the UK that we can start to visit in the coming months.
This week Bethany, our Email & Content Manager, looks back on her family staycation in Northumberland…

As expected, last year our annual family holiday got cancelled, so we opted for a "staycation" a little closer to home.
Instead of jetting off to a villa in sunny Lanzarote last August, we headed to Northumberland to revel in the beautiful beaches of the north and we did just that – spending a solid part of our week relaxing and playing games on a secluded part of Druridge Bay beach, just a stones throw away from the cottage we were staying in. The weather wasn't quite as tropical as Lanzarote, but we still had beautiful blue sunny skies and crisp weather.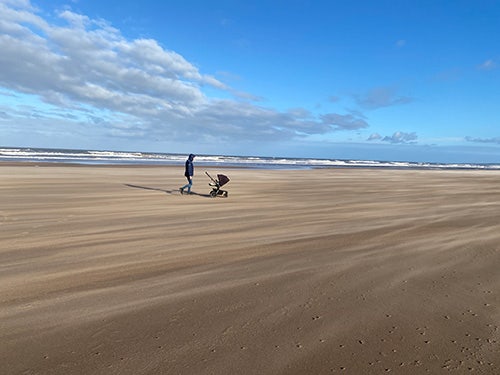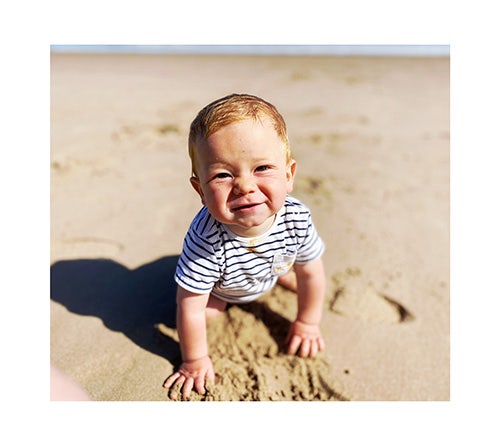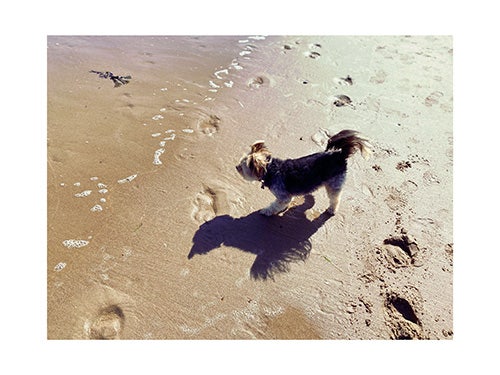 When we'd soaked up all the fresh seaside air, we headed to Craster, a small fishing village, famous for its crab sandwiches – which we of course had to try and can confirm they were delicious (even Theodore the dog thought so!).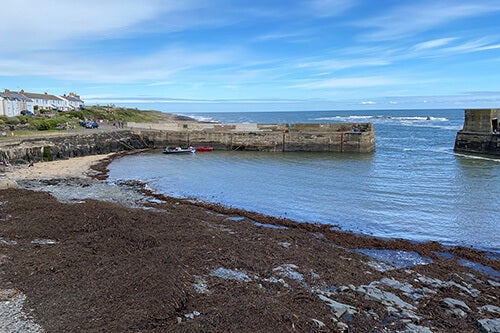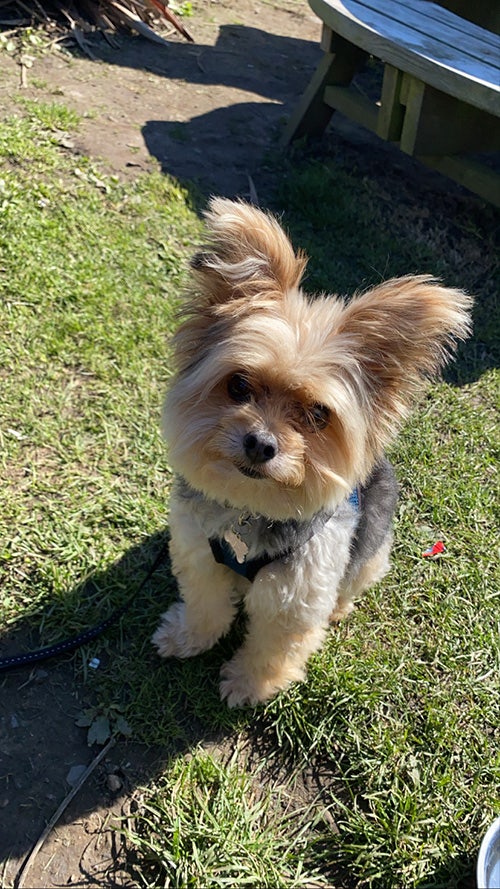 After the obligatory lunch pitstop, we set off on our walk from Craster to Dunstanburgh Castle – which took us through fields of sheep and cows, overlooking the coast, which was a beautiful scene on such a sunny day…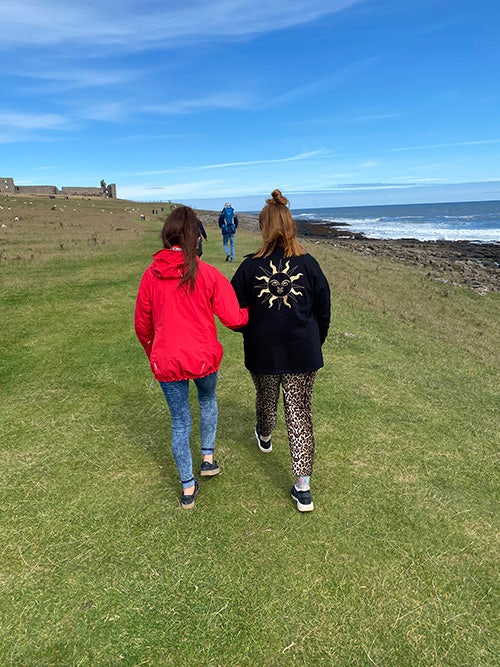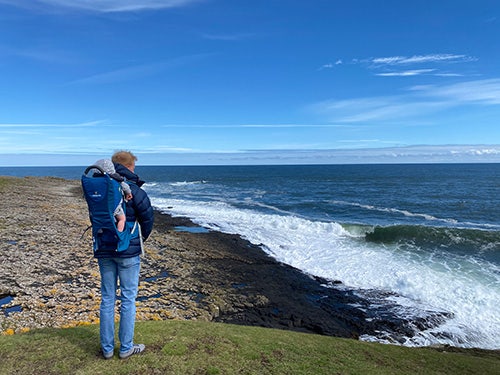 We decided to give our legs a bit of a break the following day and headed to Northumberland Country Zoo where we had fun looking at the animals and teaching Roman (my little nephew) all the sounds they make – which probably sounded horrendous for any bystanders!
We also paid a visit to the children's park, had a quick tour of the tractor museum, and fed some very tame donkeys.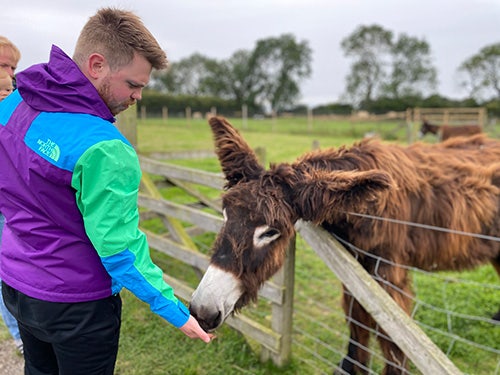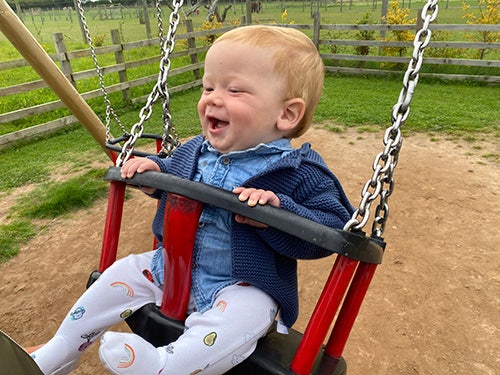 It felt a little bizarre walking around the zoo with a mask on, but at least I tried to fit in to my surrounding with my Leopard print mask!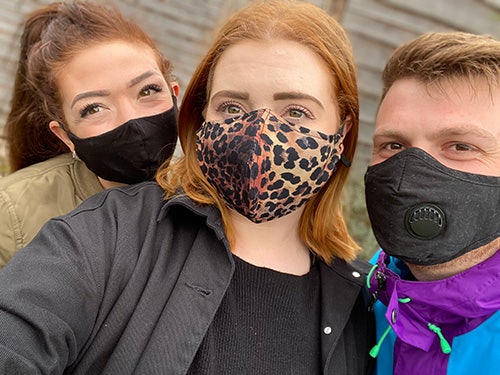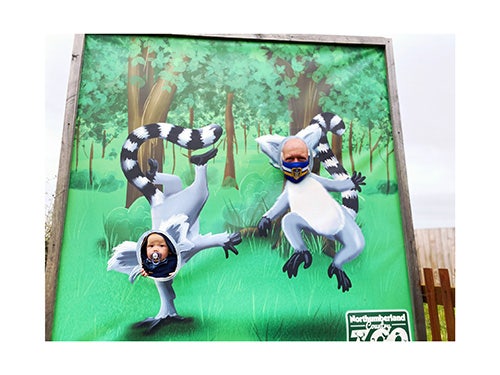 Next on our list was a walk down to Druridge Bay Country Park, where we had a wander around the beautiful lake, swiftly avoiding any swans that were keen peckers and making our way over a stepping stone crossing across the lake – there were a few close calls, but luckily none of us fell in!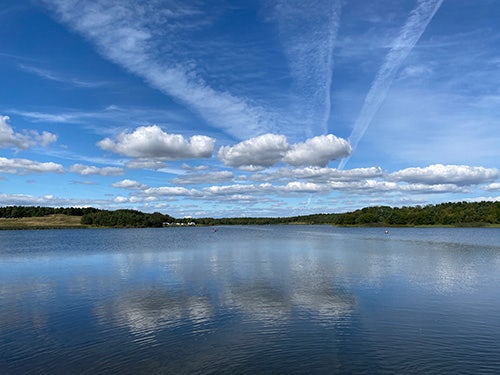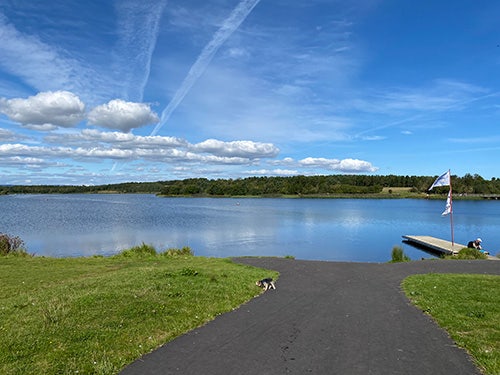 On our last day, we had an early start and took a trip to Holy Island, making sure we took in all the sights and were back onto the mainland before the tide came in!
On the way home, we stopped off at Bamburgh Castle, setting up camp on the beach for the afternoon and having a stroll across the sand to take in the views of the castle.
Not one to shy away from the limelight, Roman built a sandcastle (with a little help from his dad) and stood up for the first time – so all in all a decent day was had by all!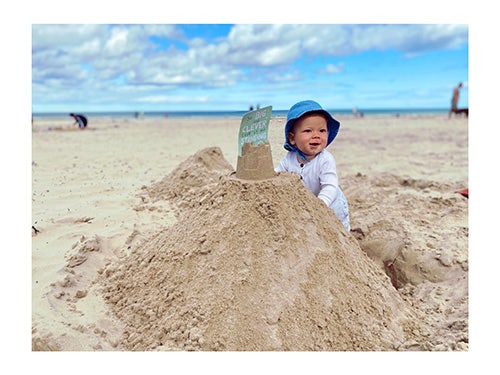 So, there you have it – our week away in Northumberland – I hope you enjoyed the whistle stop tour and I would highly recommend a staycation here for anyone who hasn't been – the beaches really are beautiful!
If you're looking for more staycation inspiration head here to find out some top tips for visiting the Lakes District, here to discover the Norfolk Broads or here for hotspots on holidaying on the South West Coast of England…
Keep your eyes peeled on our social channels for the next instalment in our 'Staycation Series'.
Scroll to top