Meet François the Frenchie!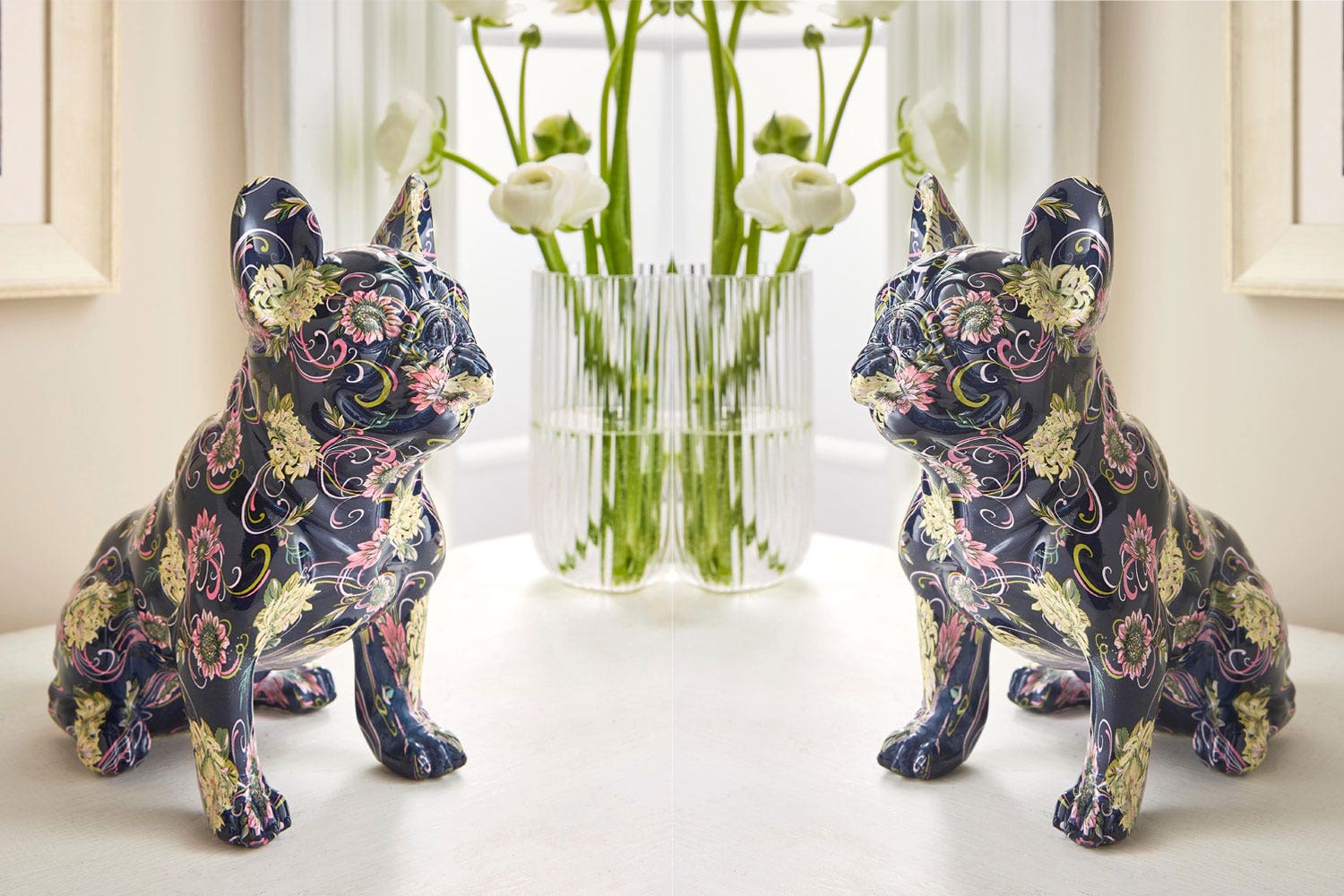 Meet François the Frenchie: The dog behind the door…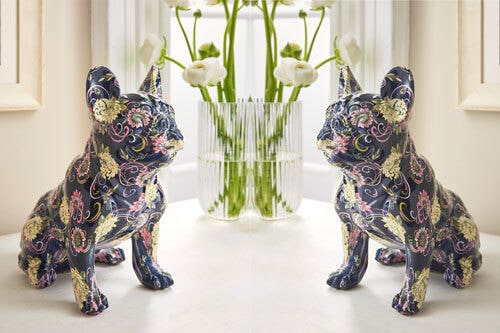 Francois has always had a flamboyant flair and loves to be the centre of attention. His favourite hangouts are pride of place on a mantlepiece or grabbing attention as the main feature on a side table. Can you spot him?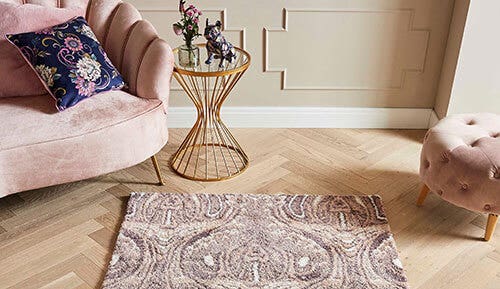 Some of you may be surprised to learn Francois was actually born Frank and hails from Southend-on Sea. However, after one fateful summer trip on the Eurostar to Paris he realised his truth, and so 'François' was born.
As an excitable young pup, he was thrilled to gain a place at a prestigious art school, where he specialised in body paint… using himself as the subject in every project. He's since made a name for himself on the art scene, reinventing himself every season. You may recognise him from some of his other guises.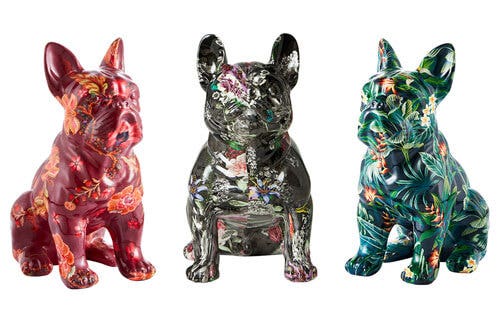 Francois is anything but shy, in fact, he's been known to behave a little overfamiliarly if the mood takes him… and you're wearing a particularly attractive pair of trousers. ;-)
He loves living life to the full. His travels inspire his art and he's always eager to try new things and meet new people.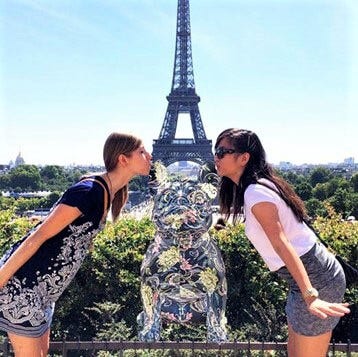 Image source: theperpetualexpat.com
We hope you have enjoyed getting to know Francois a little better.
He has lots of exciting adventures planned, so be sure to keep an eye out across our social channels to keep up with him - but be warned, he can be very mischievous!
Scroll to top