Staycation Series: Devon & Cornwall – a mini tour of the South West Coast!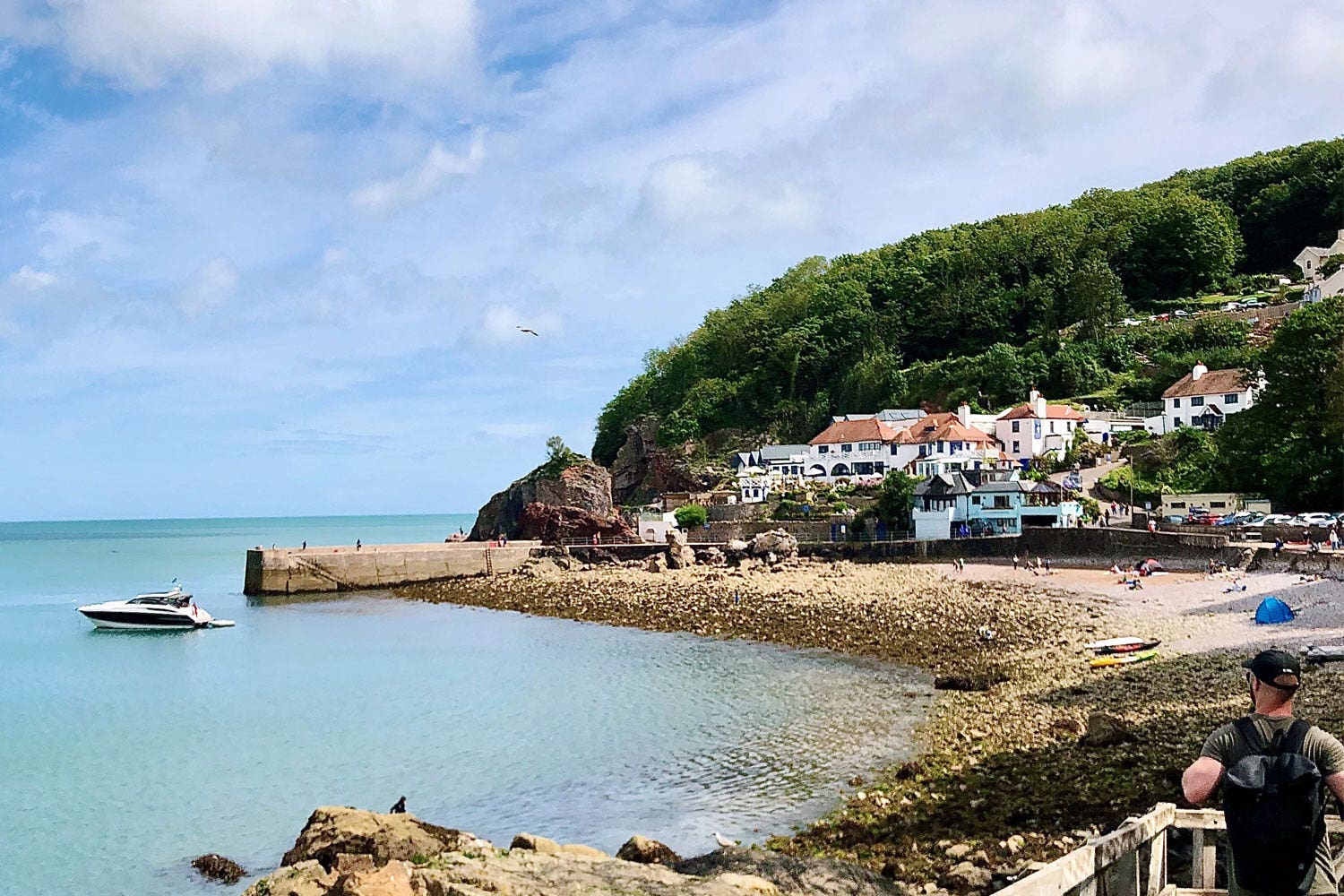 In the third instalment of our 'Staycation Series', Jodie (Social Media Executive and avid adventurer) takes us through her top hotspots for holidaying on the South West Coast of England…
Our holiday to Croatia was sadly no longer but we didn't let it get the better of us... instead, we pursued something we've always wanted to do – discover the South West Coast of England! With both Cornwall and Devon boasting beaches that rival the Mediterranean, a milder climate right up to November, and a popular foodie destination - we booked a trip! With both places being in our 'visit hit list' we decided to split our time between them.
Here is a selection of my top tips…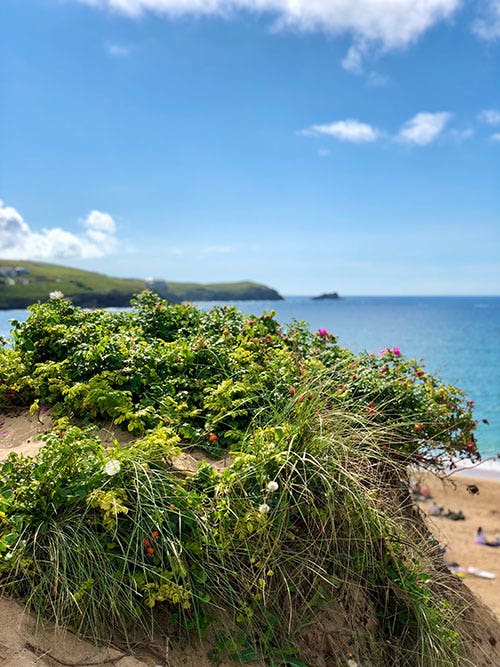 Newquay, Cornwall
During the first part of the tour, we stayed on the outskirts of Newquay, Cornwall. Despite having a car with us, we made sure we were within walking distance of the town and beaches (we do this on every holiday – you miss out on so much when you're driving!) and a good job too, as the walk down into Newquay was a real treat – it's almost impossible not to stop off at the many trendy coffee bars on the way down to the beachfront.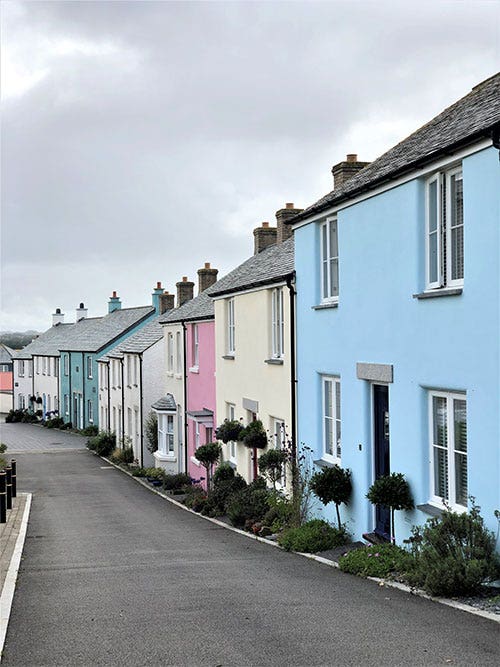 Things to do…
If you're feeling beachy…

We spent most of our afternoons and evenings lazing on Fistral Beach. This quickly became our favourite beach due to its sand dunes, surf spectating, and breathtaking sunsets… Ibiza who?!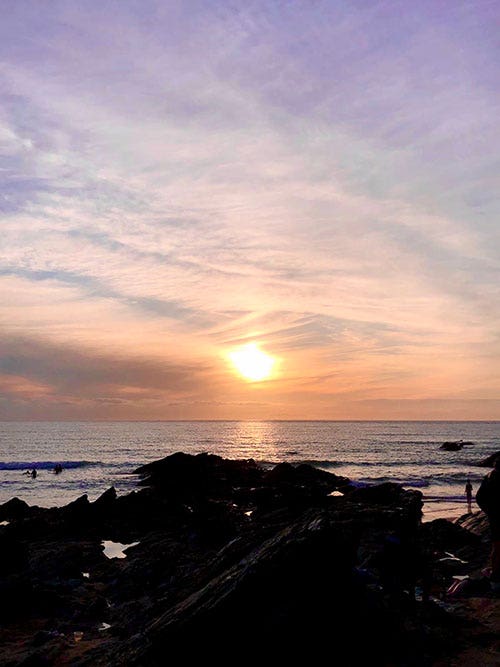 Pasties, pasties and more pasties…

You can't go to Cornwall without having a taste of the local delicacy... the Cornish pasty! If you're wanting one that's as delicious as it is traditional, then the locally produced pasties from Morris Pasties are the ones for you!
Find them at: 3 Gover Lane, Newquay – a very short walk from Towan Beach!
Surfs up…

Due to it's jutted out position in the Atlantic Ocean, the Cornish coast is a magnet for swell – in layman's terms, surf-tastic waves! Combined with its milder climate and plenty of sandy beaches, Cornwall has rightly become the surf capital of the UK… it'd be rude not to give it a go! If you're beginners (like we are) it's worth popping into a surf shop and asking for advice on the safest beaches to surf at that day – these guys are experts in knowing which beaches are safe in terms of wave height and rip tide currents. Plus, for around £20 for both wetsuit and board hire, you can't go wrong!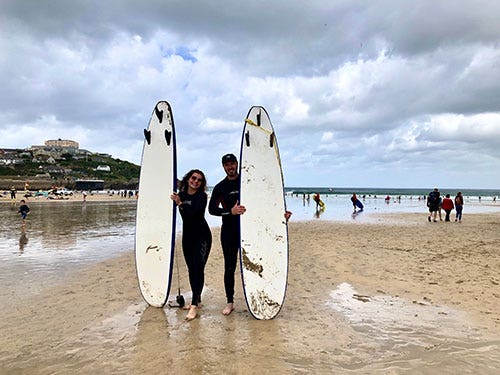 You may think surfing is just a summer sport, but many of Cornwall's beaches are lifeguarded up to the 1st of November so if you can brave the cold - go for it! It might just be the most exhilarating thing you ever do!
Drinks and bites!
Due to its gorgeous scenery and laid-back vibes, we stuck to dining at Fistral Beach. I would highly recommend Rick Stein, Fistral for classic fish and chips with a twist… not forgetting the rooftop seating with views of the beach! Next door, Fistral Beach Bar is great if you just fancy a drink – they even give you the option of 'cocktails to go' so you can sit on the beach with the sand between your toes, watching the sun go down…
For something a little different, hit up The Fistral Stable for delicious stone-baked pizzas and local Ciders – they even do a Cider tasting board!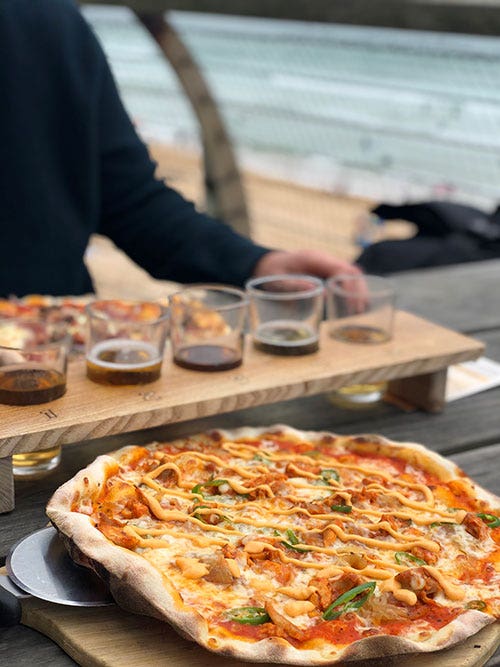 Padstow, Cornwall

On the way to our next destination, we decided to take a detour, 30 minutes north, for a day in Padstow - a charming (and working) fishing port and a very famous foodie destination…
Padstow is filled to the brim with independent stores, selling everything from clothing to candy!
Although it was a passing visit, we took the time to sit back, relax and enjoy the harbour views with ice cream – hit up Harbour Ice Cream for some of the best ices in town!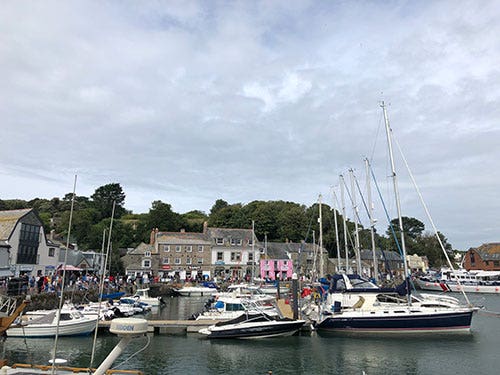 Torbay, Devon
Second stop… Torbay, South Devon - a gorgeous area filled with Victorian architecture and stunning coastal views…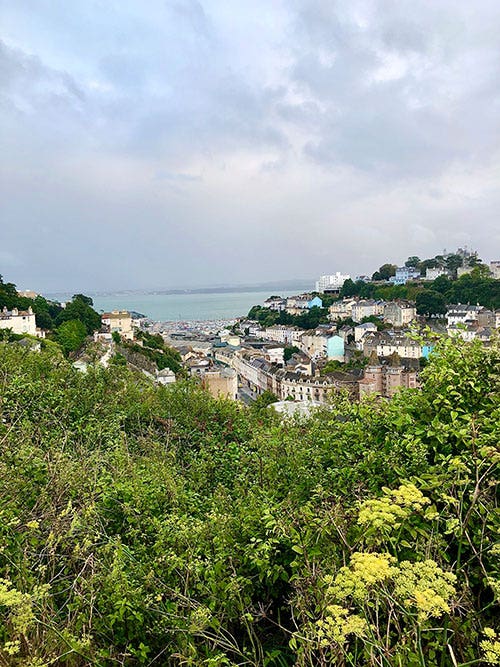 Things to do…
The Babbacombe Cliff Railway
Explore some of South Devon's most breathtaking beaches by travelling on the Babbacombe Cliff Railway - a relaxing way to soak up the tranquil atmosphere and take in the amazing views as you travel down to the water's edge. Built in 1926, this railway system has been in service for over 90 years!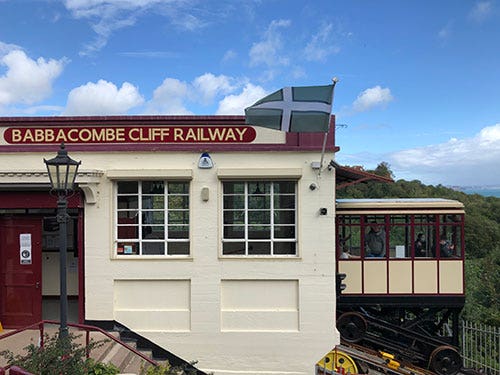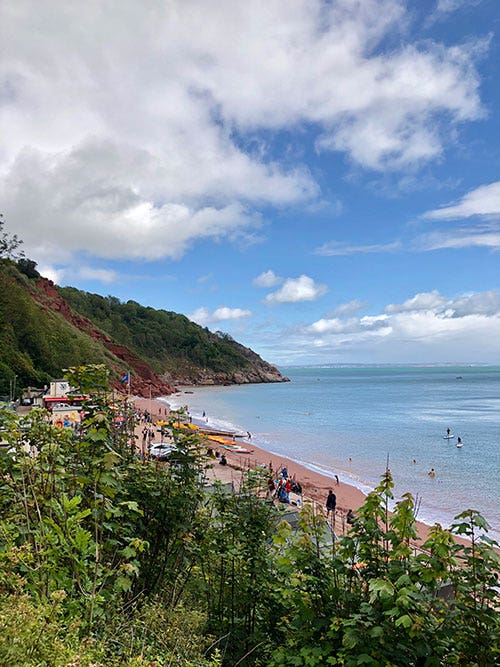 Babbacombe to Oddicombe Beach

The cliff railway drops you off at Babbacombe Beach – a stunning red sanded coastline popular with paddle boarders. You can walk less than a mile across a scenic coastal path to Oddicombe Beach where you'll find a gorgeous little pub – The Cary Arms (The Inn On The Beach). Tip: make sure you book as it's very popular!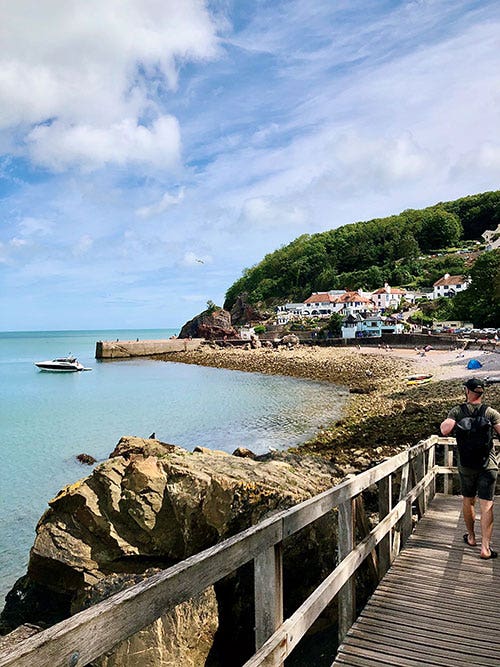 Torquay

If you fancy stunning harbour views and plenty of eateries to choose from, then Torquay is for you! It can be quite busy (especially in peak season), so if you want something a little more low key then stick to Babbacombe.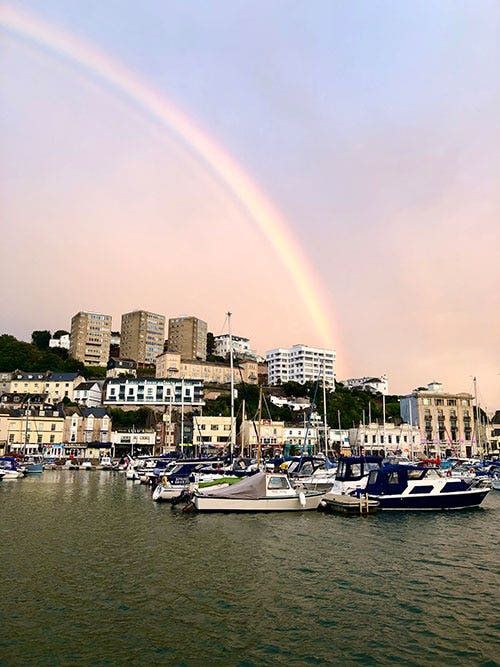 We hope you've enjoyed reading through Jodie's top tips for visiting England's South West Coast. Keep posted on our social channels for the next instalment in our 'Staycation Series' …
Scroll to top