York Designer Outlet Staff Favourites: Coats made to last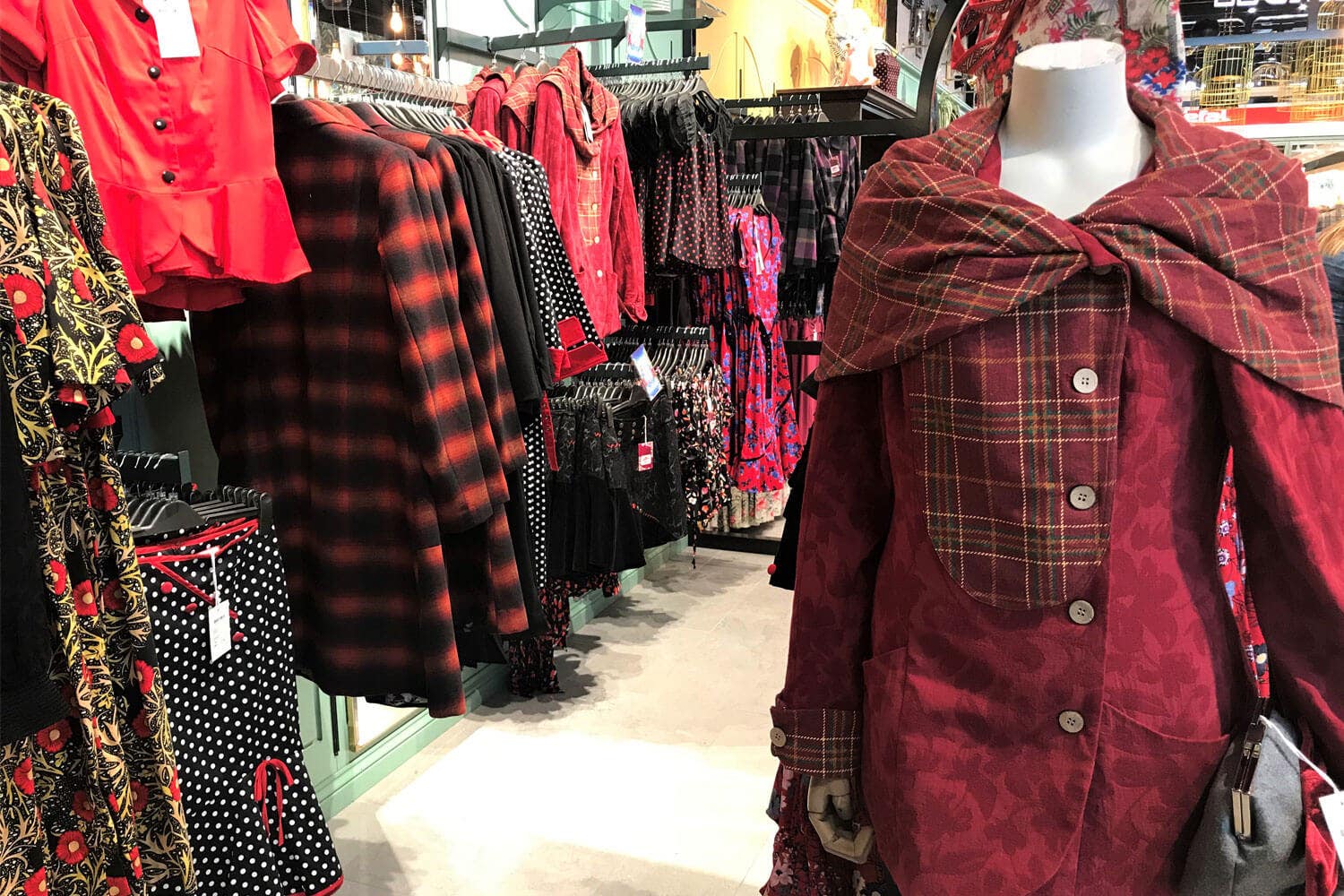 We'd like you to meet some of our fabulous York Designer Outlet Store Style Ambassadors. They're an incredible bunch of individuals who love to rock our outlet styles in their own unique way. If you ever need any tips or styling advise while you're shopping with us, they are there to help!​
​​
We caught up with them this week to find out what coats and jackets they are loving at the moment. ​
Here's some of their favourites…
Louella is wearing the Rockefeller Coat ​RRP £100, OUTLET PRICE £60.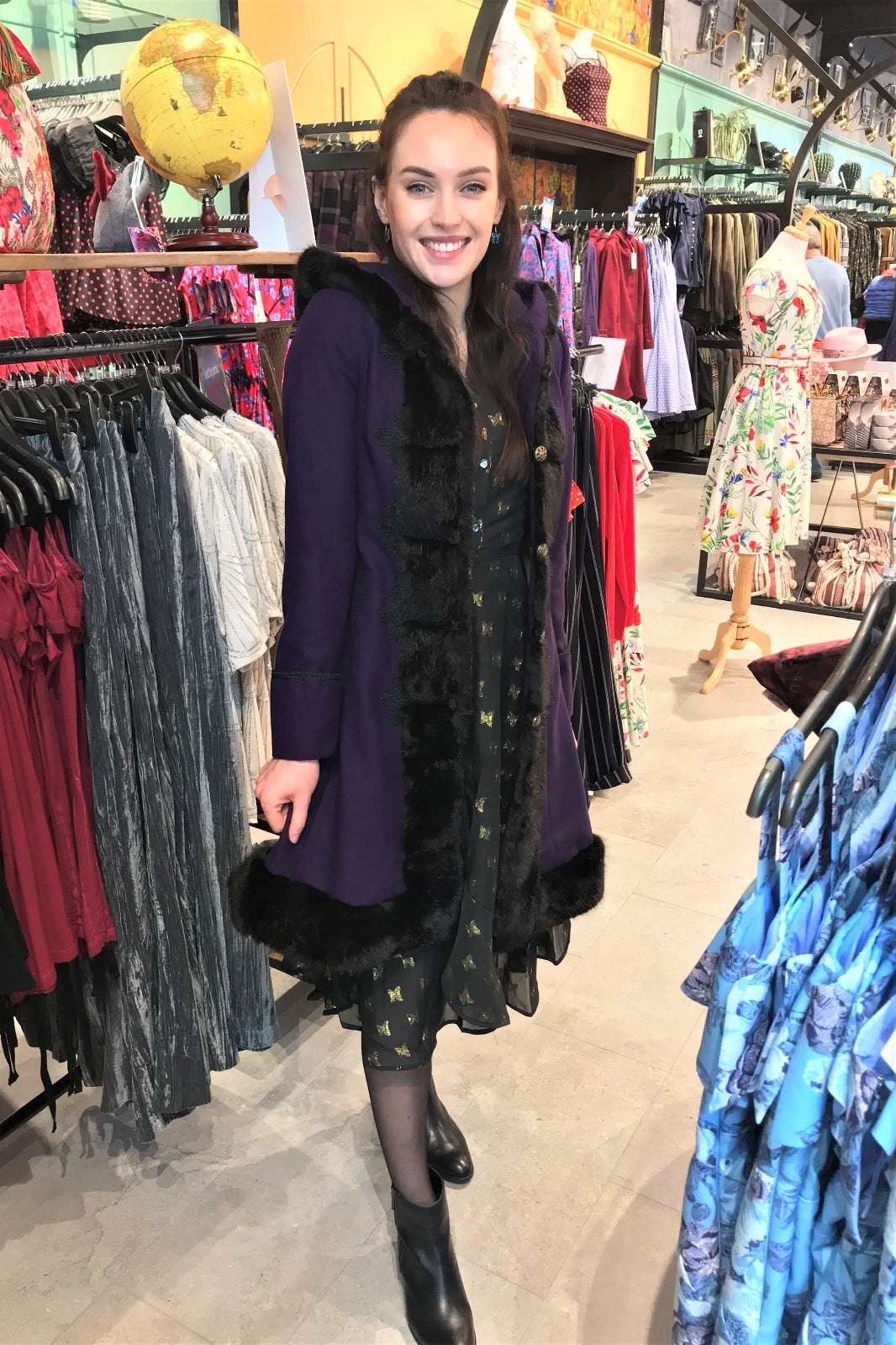 "I feel fabulous wearing this coat! It feels so luxurious and the fur trim makes it feel so cosy. It's the perfect coat to wear if you're dressing up but it will also add a bit of glam to my autumn walks – the golden buttons are my favourite. It comes with a really big hood too which makes it practical as well as stylish."
Beth is wearing the Touch Of Velvet Coat​ RRP £90, OUTLET PRICE £70.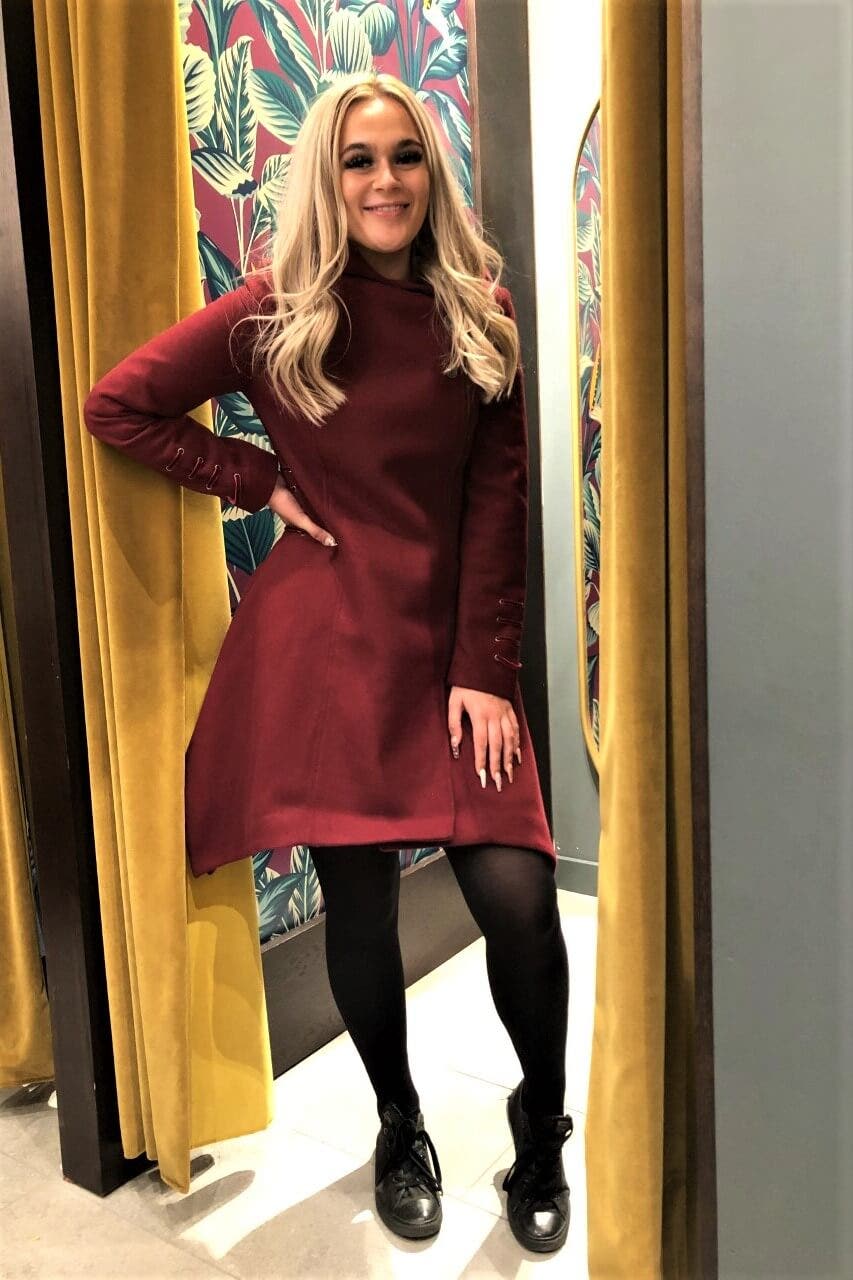 "I love the unique detail on this coat - it has gorgeous tie detail on the sleeves.​ The asymmetric zip is really different and the shape is really flattering, making me feel good when I'm wearing it. I'm excited to wear it more now the weather​ is getting colder. The beautiful berry colour makes it perfect for autumn and I'll be able to wear it for years – it will never go out of style!"
Mia is wearing the Collarless Suede Jacket​ RRP £170, OUTLET PRICE £100.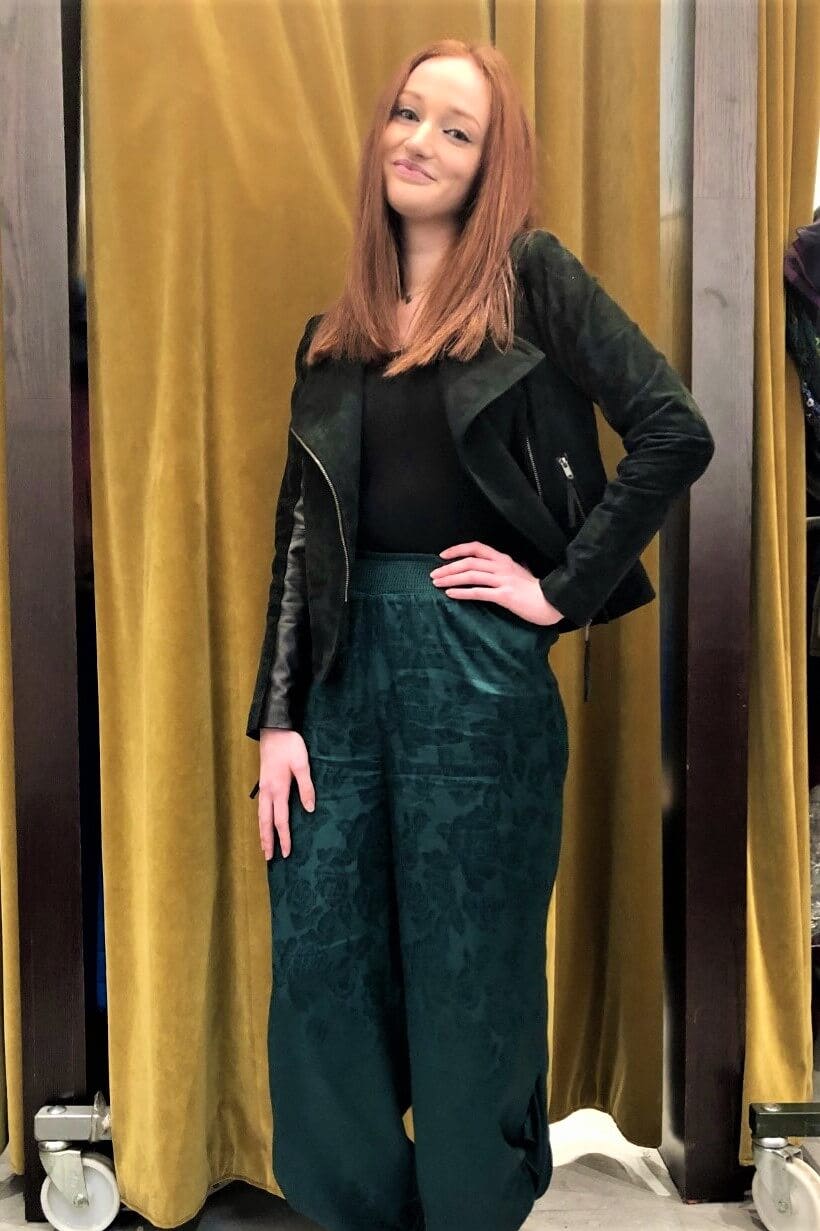 "I'll be able to wear this jacket with everything this autumn – it's a great wardrobe staple that will be around for a long time. I can easily dress it up or down and when the weather gets colder, I can add a chunky scarf to take it through to winter. I love the mix of the soft suede and leather as it adds a little bit of luxury to an edgy jacket."
Rob is wearing the Get Out There Jacket​ RRP £85, OUTLET PRICE £45.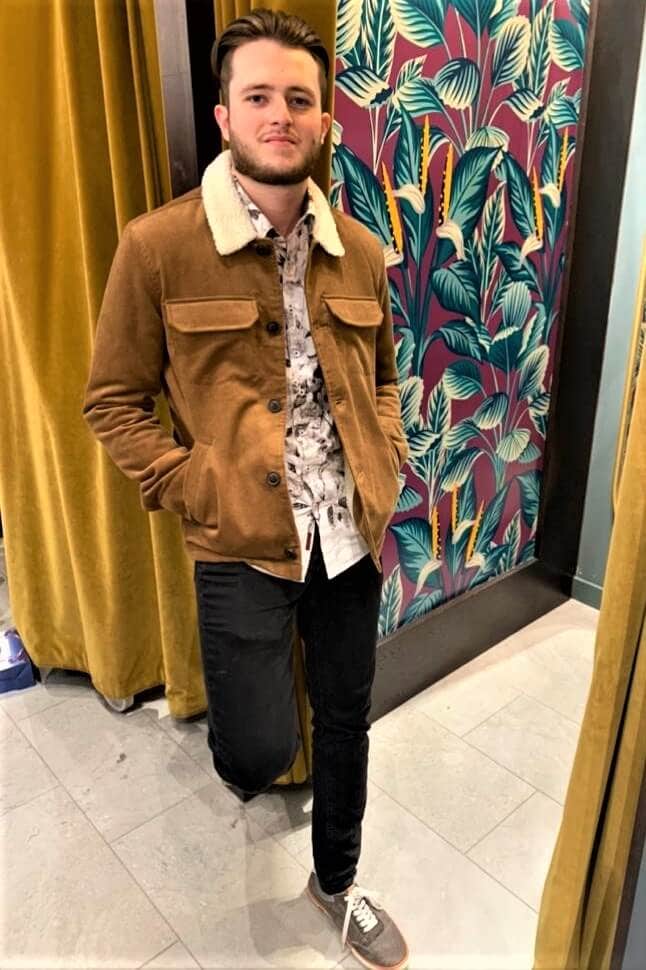 "I've been looking for a smart jacket for a while now, so when I saw this cord jacket I knew I had to get it for myself! It fits really well and I know I'll get plenty of wear out of it – it will go with everything. The borg lining looks really stylish and it will keep me warm too which is great because we'll be spending a lot of time outside this autumn! I can wear it out for walks and when I get more dressed up – it will look really smart with a pair of suede boots."

Fletcher is wearing the Action Packed Jacket​ RRP £70, OUTLET PRICE £30.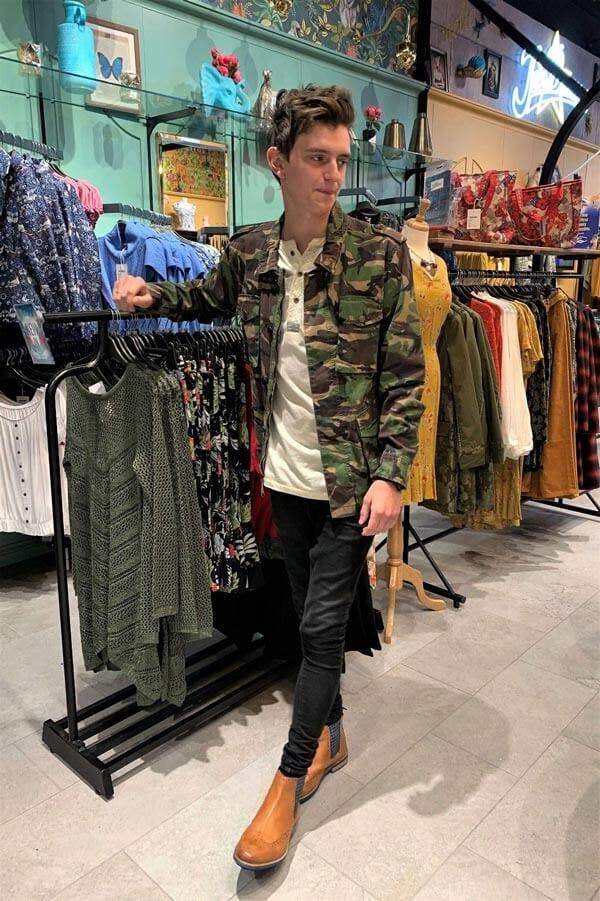 "I love how versatile this camo jacket is – I'll be wearing it all the time this autumn. I can easily wear it with a shirt or tee and a jumper when it's really cold. ​It's easy to throw on when I'm walking the dog but I can also dress it up for a smarter look too and it also comes with handy pockets which is always a bonus!"​
We hope you've enjoyed getting to see our Style Ambassadors favourites and you​ can shop all these coats and jackets in-store now. But hurry! They could sell fast, so make sure you visit us before they go.​
To see more staff favourites don't forget to follow our York Designer Outlet Facebook page.