Welcome Back to Joe's Remarkable Stores: Meadowhall​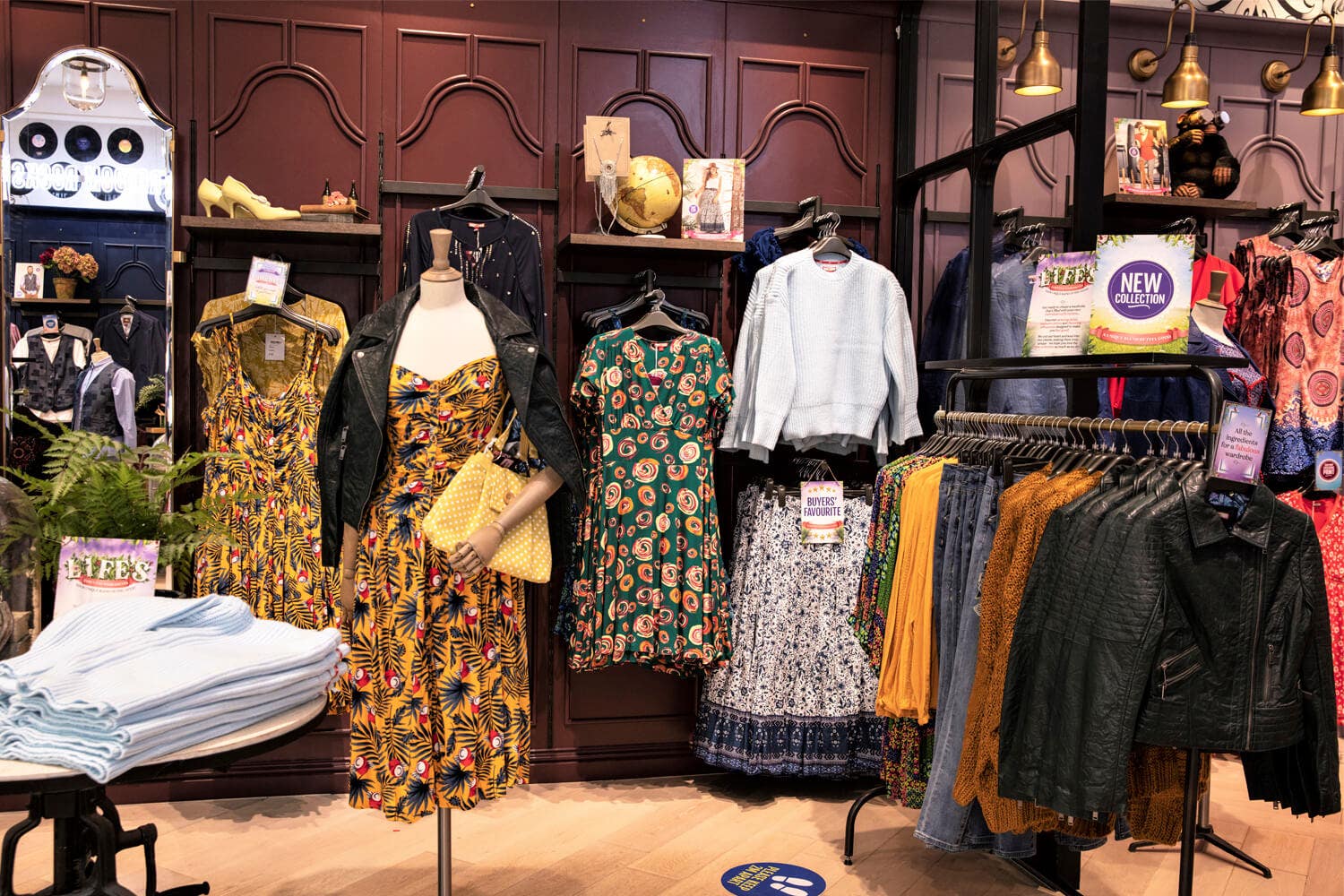 Our doors are now open and we can't wait to welcome you​ back into our Meadowhall, Sheffield store!​
Visit us to discover our new spring summer collections up-close and personal and get ready to add some much needed​ freshness to your wardrobe. From ladies and menswear to​ footwear and accessories, you can easily create head-to-toe looks under one roof with the help of our amazing Style Ambassadors.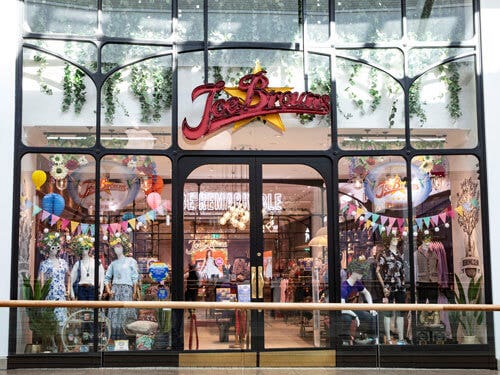 Remarkable Ladieswear​
It's time to get garden party ready and enjoy the good times! We have lots of new feel-good styles waiting for you in-store, so you can look incredible and feel fantastic whatever your plans. Our floral dresses look great teamed with a casual pair of pumps and our boho maxi skirts paired with a lightweight knit are perfect for the unpredictable British weather. It's been a while since we all updated our wardrobes, so why not fill yours with all the essential ingredients you'll need for the summer ahead!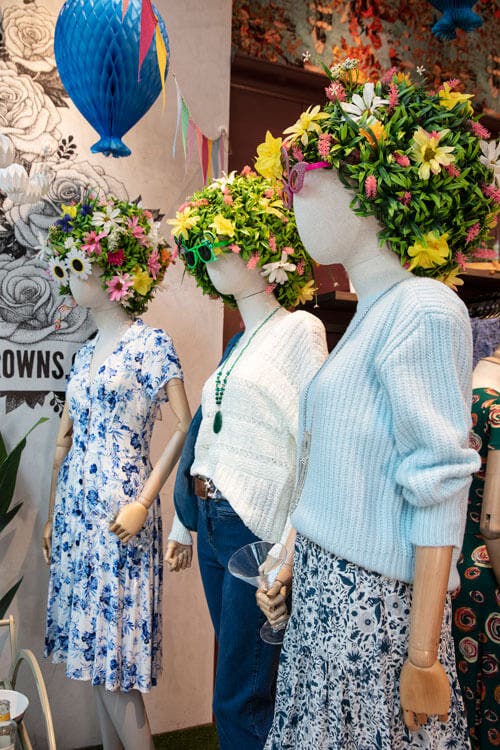 ​A statement dress is definitely a much needed essential! Whether you plan on meeting friends in the garden or have an alfresco lunch booked, you need a gorgeous new outfit to wear! Our spring jersey dresses are the perfect choice – they're flattering, comfortable and come in a variety of colours and prints.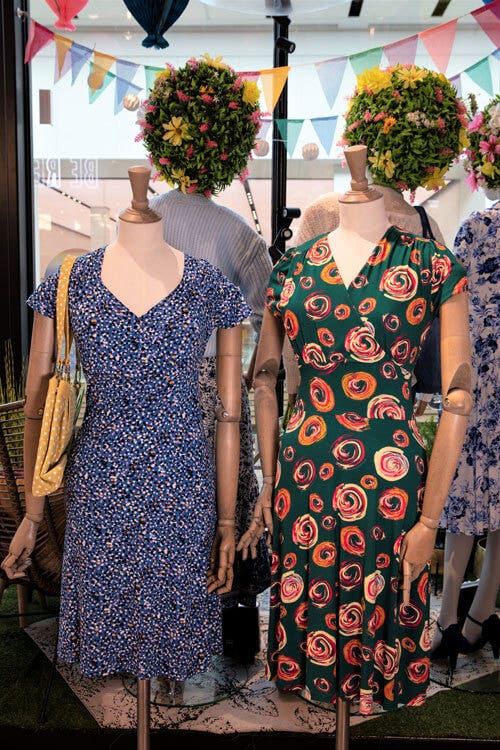 Simply Pretty Dress £40 and Colourful Spiral Dress £40.​
You'll find an amazing array of colour palettes in-store, from vibrant reds to fresh blue hues. If you want to add a splash of colour to your wardrobe, then this season is the perfect opportunity. Wearing colour is known to instantly lift your mood and fill you with confidence and that's just what we're all needing! Don't forget to speak to one of our Style Advisors if you're struggling to find the colour that suits you – they're a very friendly and helpful bunch.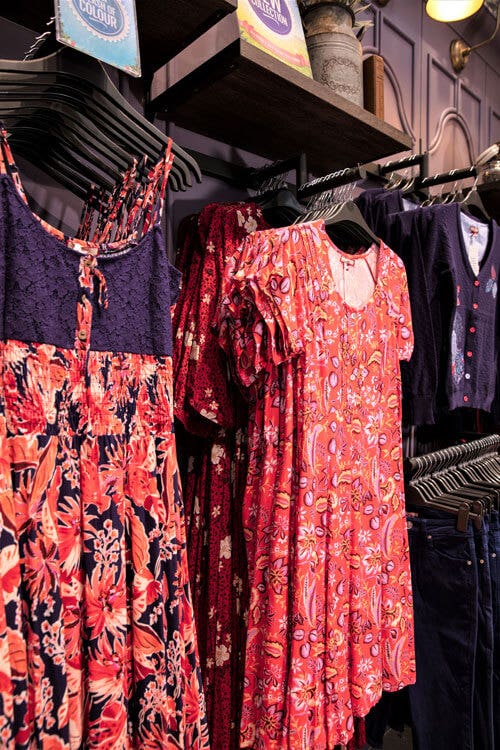 Indian Summer Dress £50 and Lovely Crinkle Dress £40.
Put a spring in your step with our remarkable new footwear!​ If you're on the hunt for a fabulous new pair of shoes, boots or sandals then make sure you head to the back of the store when you visit. Filled with unique details, our shoes are designed to not only look good but they are very comfortable too – we promise you won't be disappointed.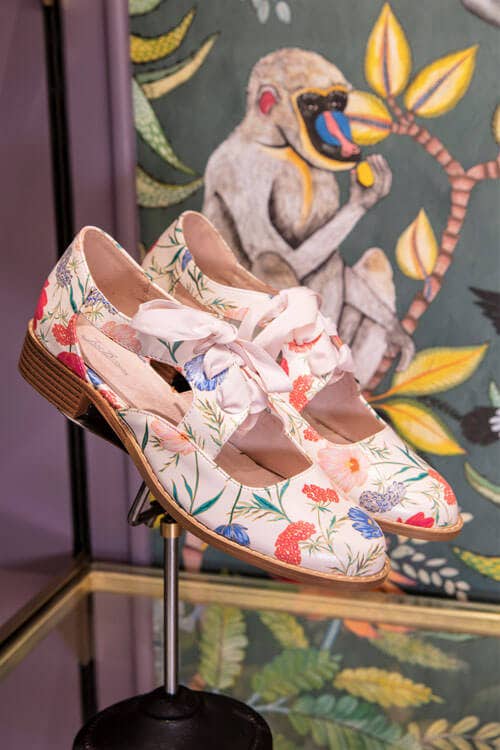 English Meadows Cut Out Shoes £43.
Original Menswear​
The beer garden is calling, which means you'll need a few new outfits to head out in. You'll find plenty of awesome styles that will help get you kitted out for the season ahead. From statement shirts you won't see anywhere else, to timeless leather jackets you won't want to take off - ​we've got all the essentials you need in our menswear section.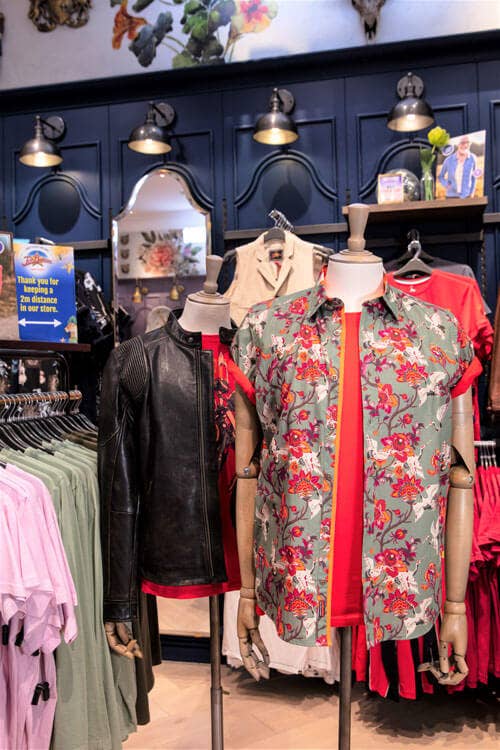 Super Snappy Summer Shirt £35.​
You can easily mix and match our styles to create many different looks.​ Our summer short sleeved shirts, graphic tees and polo shirts can all be worn with shorts and jeans – just add a lightweight jacket when the weather gets a little chilly.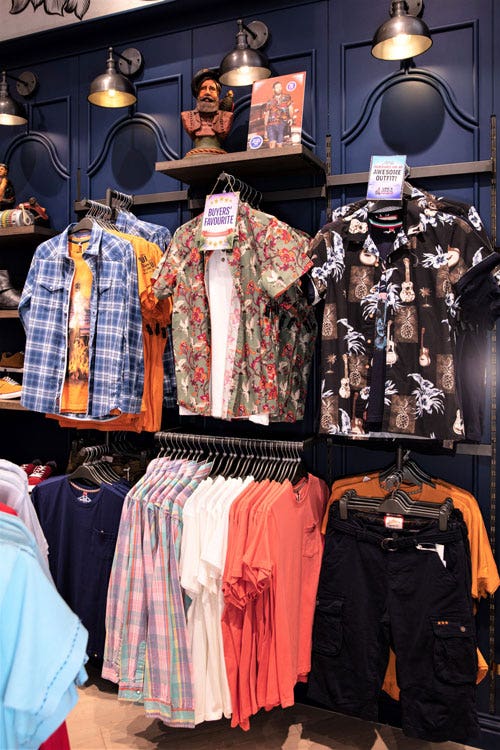 You'll also find lots of original accessories and footwear which are great for mixing up your looks and adding some personality. From statement hats and real leather belts to sunglasses and boots for all adventures, we've got everything you need to finish off your look in style.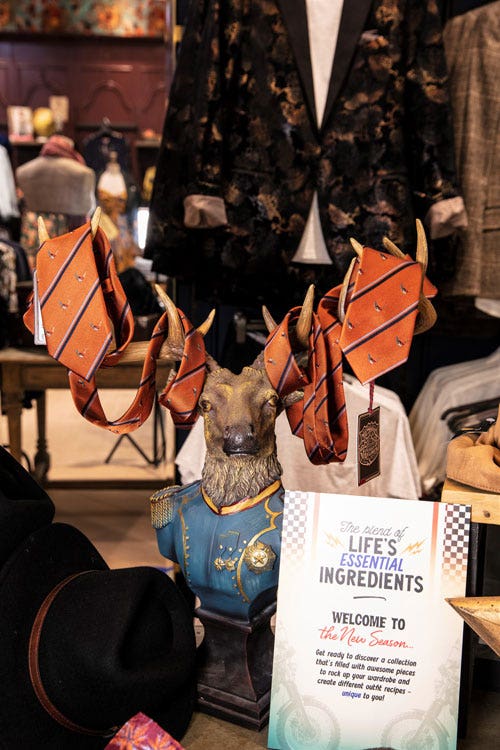 Shop with us safely in-store​
​We've been working very hard to make sure our stores are as safe as possible for you, whilst allowing your shopping experience to be as enjoyable as possible when you visit us.​
​All customers and staff must wear a mask and sanitise hands on entry to the store and we're also limiting the number of customers in-store at one time. The store is given a regular deep clean and there are 2m markers throughout to help you keep a distance. ​
​If you'd like to find out more about our safety measures before you visit, then check out our website.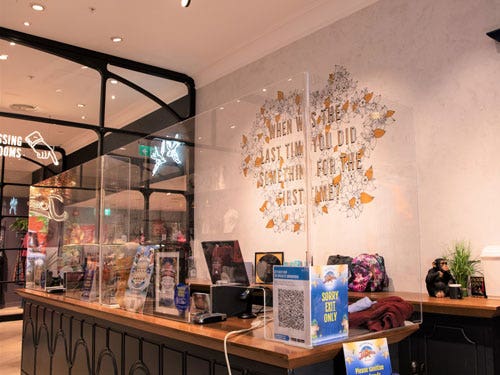 We hope you've enjoyed seeing some of our favourites from the new collection.​ Visit us in-store to discover even more remarkable pieces – we look forward to welcoming you back!​