Build A Winter Wardrobe Using 10 Essentials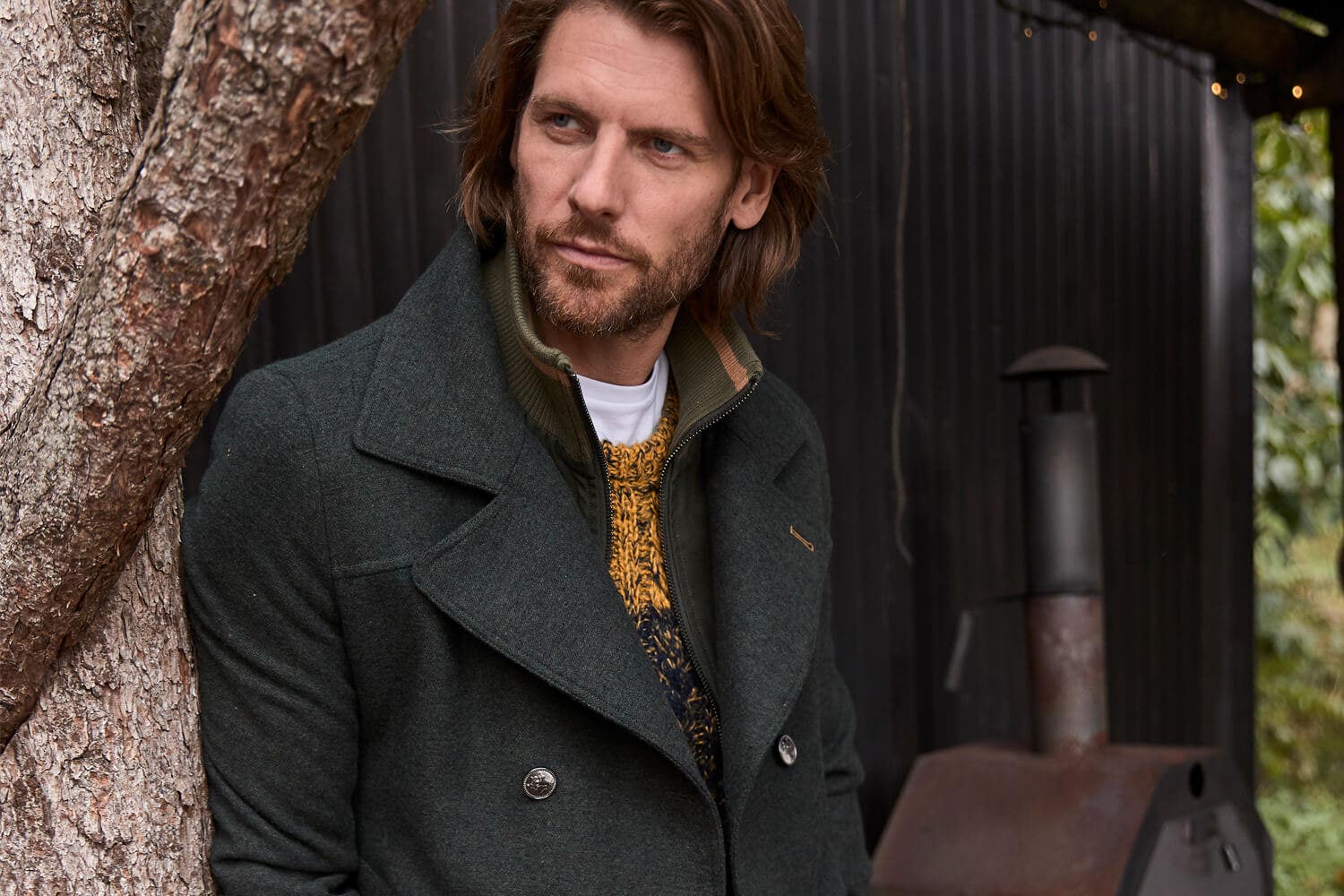 Winter can be a pretty hectic time, so it's not a surprise if you don't have much time to shop. Never fear! We're here to help you out with our timeless pieces for awesome individuals who enjoy the good times. To make life simple, here's our guide to creating a new wardrobe using just 10 remarkable essentials. Yes, that's right, just 10 – you can thank us later!
1. The Coat
First up let's start with our Layer It Up Coat, one of our favourites that will go with anything! It's a smart style with double-breasted detail but we've given it a nautical twist by adding a more casual ribbed collar to make it unique. It's also a timeless style, so it will be in your wardrobe for years to come – bonus!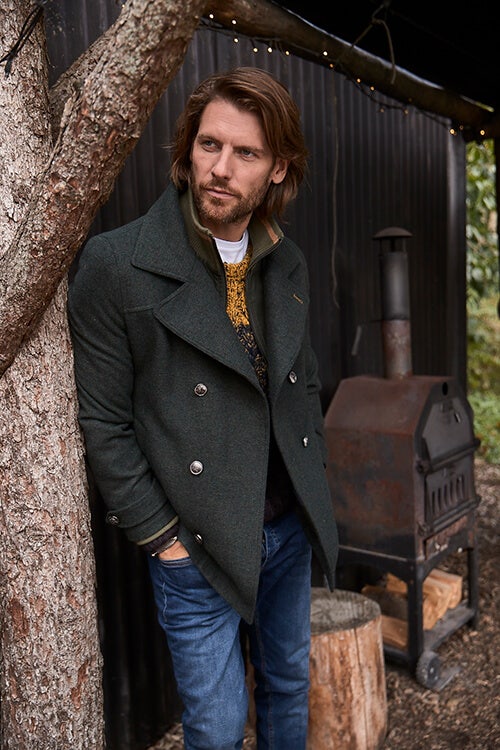 2. The Knit
Next up is our chunky cable knit which looks terrific layered under the coat. See what we've done there – it's that simple! The bold yellow will add a flash of colour to your outfit and the relaxed fit makes it great for throwing on over a tee.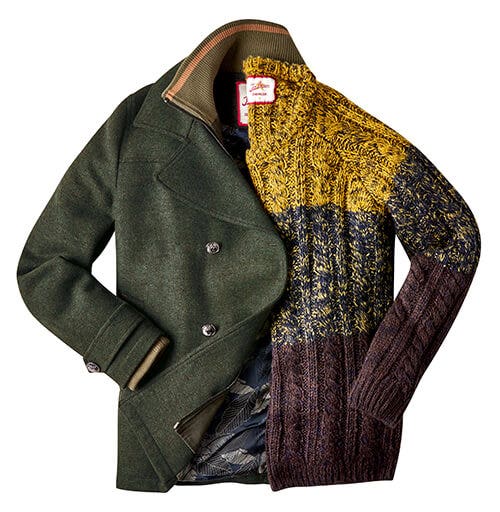 3. The Tee
Our Tear It Up Tee with its awesome graphic print is ideal to grab, layer and go! Wear it over one of our long-sleeved tops when it's cold outside and don't forget one of our travel mugs for your adventures – they make a cracking Christmas gift too.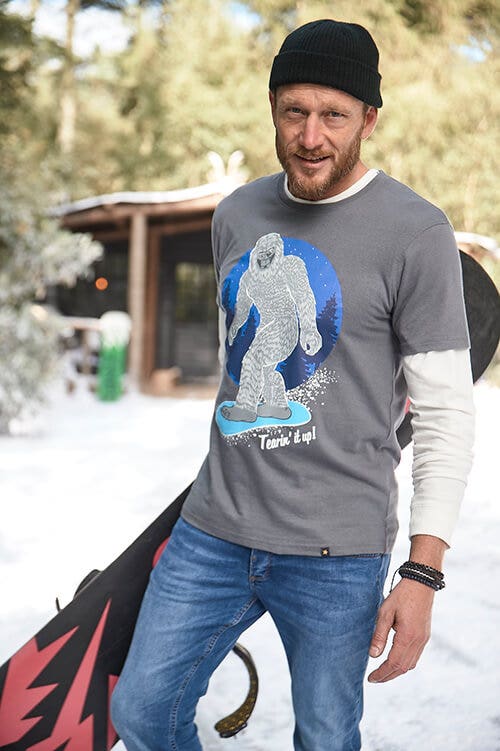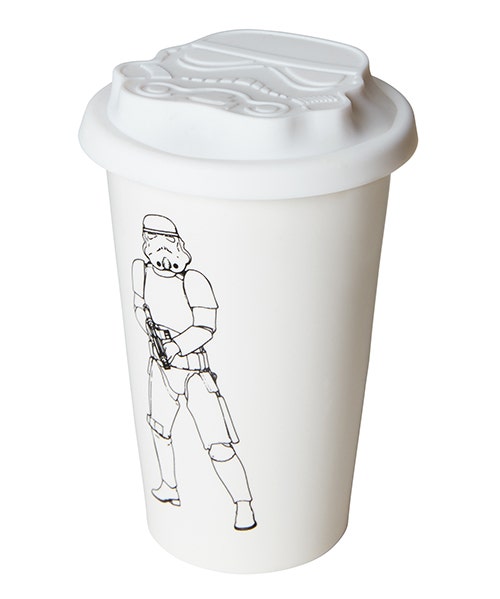 4. The Shirt
At number four we have our colourful check shirt which will come in very handy! It's all about the layering, so wear it open over a tee for a relaxed look.
Comfortably Cool Check Shirt £38
5. The Leather
Every guy needs a leather in their life, and we've got plenty of remarkable ones for you to choose from! One of our favourites from the new collection is our Double Up Real Leather Jacket which was made for adventures. It comes with stylish borg lining which will keep you warm on frosty days, seeing you through many winters and only getting better with age.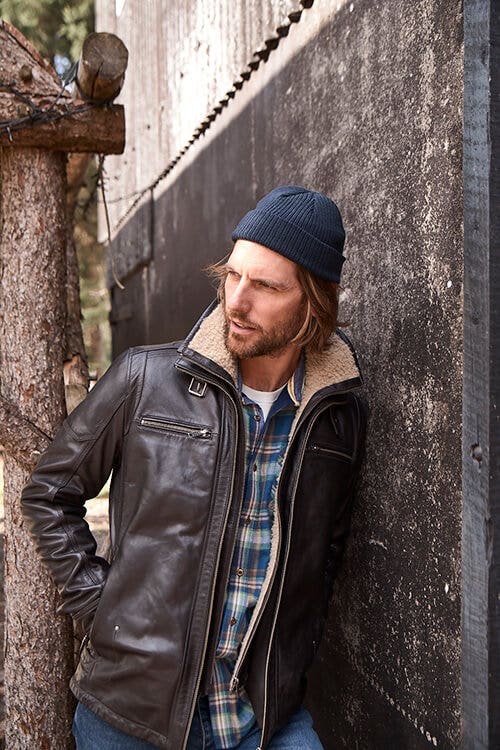 6. The Jeans
Next, it's time to add our distressed jeans to your wardrobe. Their rugged look will look great with everything making them a must-have essential.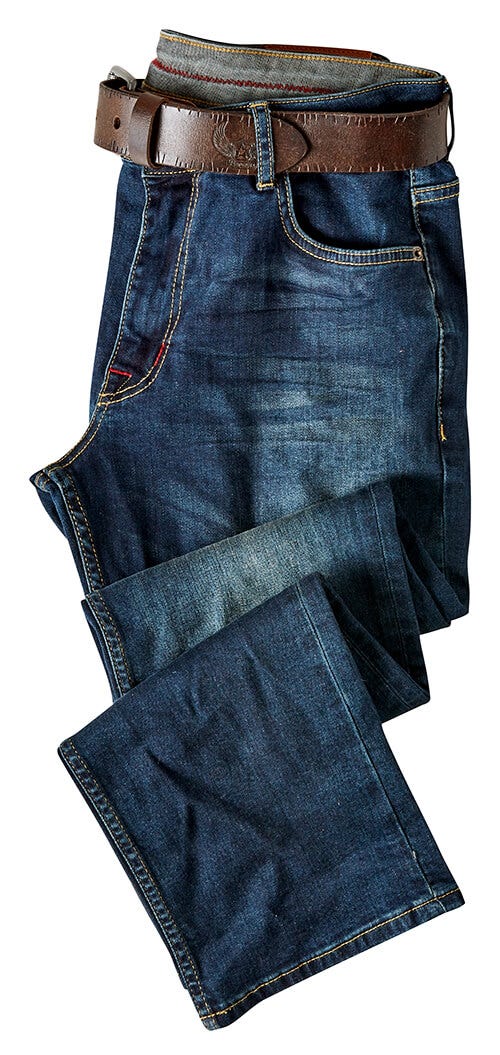 Dark Distress Straight Jeans £45
7. The Boots
You need a good pair of boots for all your adventures and these double zipped ones are a brilliant choice – just where will they take you?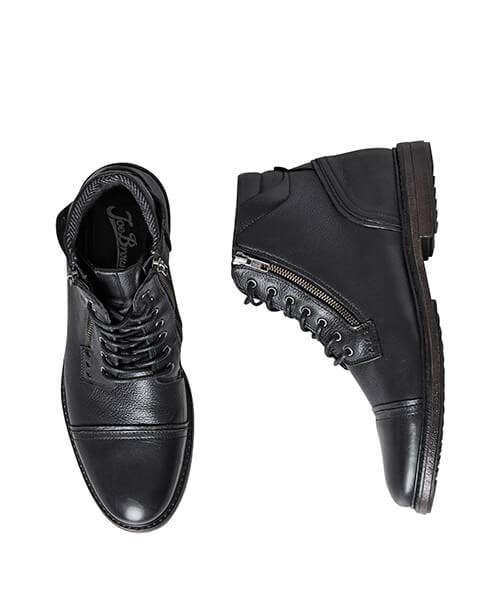 8. The Blazer
Treat yourself to one of our classic blazers with a twist – perfect for all your special occasions! Our new Party Hard Blazer comes in a luxe navy fabric and will help you create the ultimate dapper look. Add our stag pin and printed pocket square as finishing touches and get ready to look suave on the dance floor!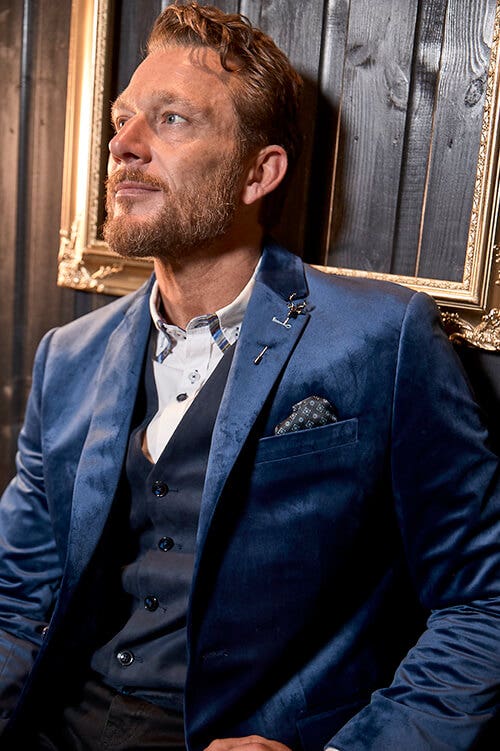 9. The Waistcoat
If you want to up the ante in the style stakes, then go all out and wear our Suitably Snappy Waistcoat underneath the blazer. The navy colour looks great with any shirt – and we've got loads of designs for you to choose from depending on your style.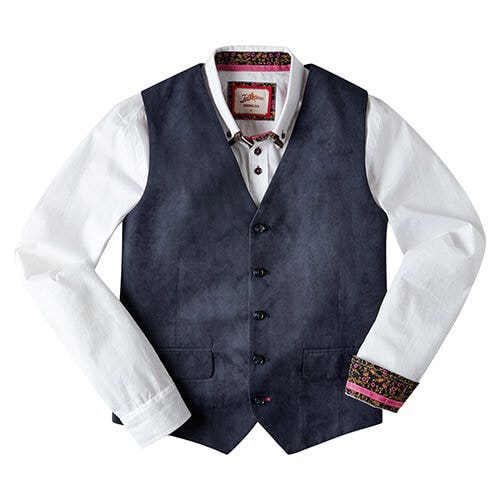 10. The Shirt
That brings onto the final item. A crisp white shirt is an essential to add to your wardrobe and this one is a perfect choice. Whether it be for work or a special occasion, it comes with unique details including a double collar and printed floral cuff detail to add a subtle twist. Finish off with our rocking drum kit cufflinks!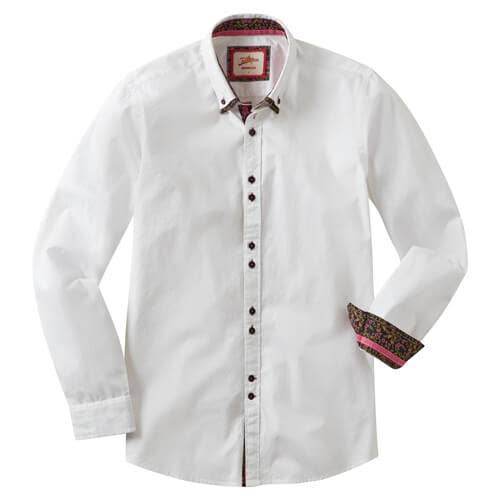 Fantastic Floral Double Collar Shirt £30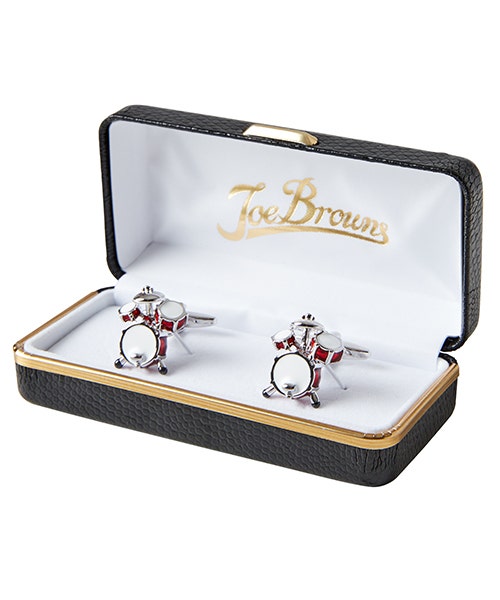 So, there you have it - 10 easy essentials to help you build a winter wardrobe. We hope you enjoyed the read – check out even more here.