10 Awesome Men's Party Looks
If you're wanting something different to wear this party season, then we've got just what you're looking for! Whether you're planning for the work Christmas do, a winter wedding or New Year's Eve celebrations, we've got everything you need. Our party wear collection is full of luxe fabrics, rich colours, bold designs and unique details to help you stand-out on the dance floor.
Set the party season off in full swing and check out our top looks here…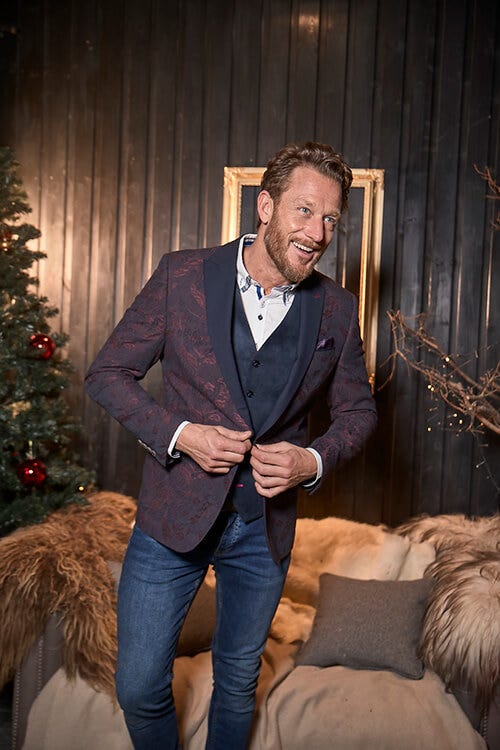 Coming in at number 1 is our remarkable jacquard blazer which is full of class. The rich colour and jazzy print will really bring out your bold personality. Go all out and team it with our matching waistcoat or with jeans if you're wanting a more casual look.
2. Suitably Snappy Waistcoat £46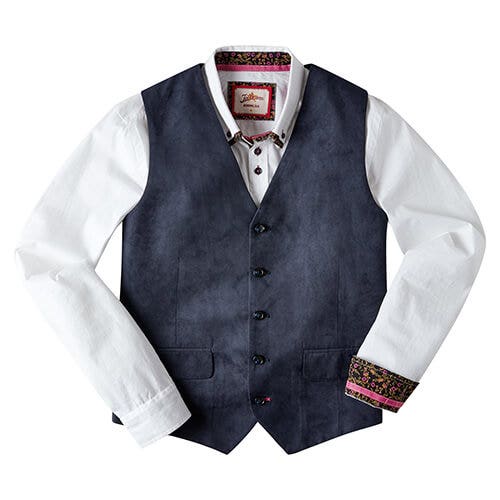 Next up is our versatile navy waistcoat which is tailored to perfection! It comes in a luxe fabric with printed back and bold pink lining for that extra spark.
3. Jazzy High Shine Chelsea Boots £70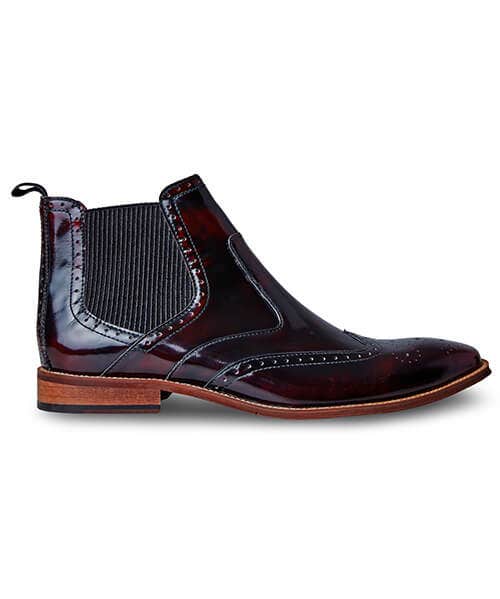 Our super shiny Chelsea boots will help you bust some moves on the dance floor in style!
4. Floral Border Print Shirt £45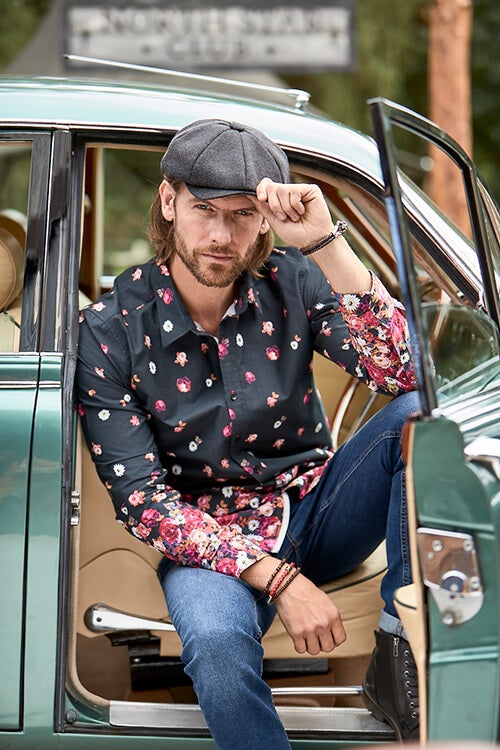 If you're after a distinctive party shirt then this one is it! Not for the faint-hearted, it comes in a unique floral print and will look great layered under your favourite blazer.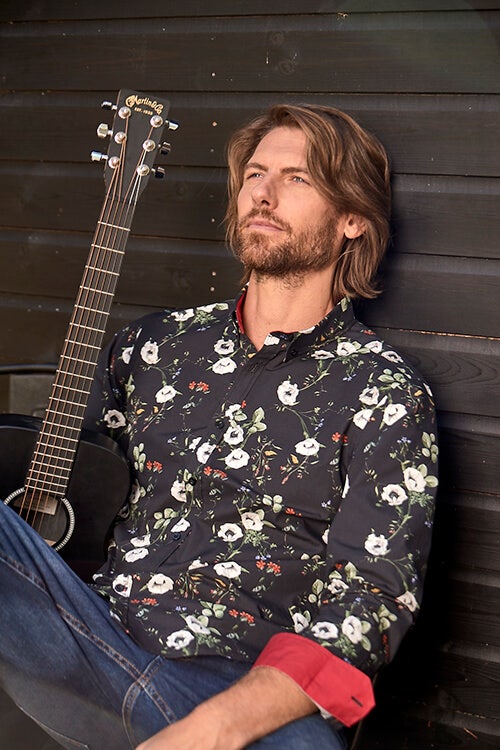 This one's another of our favourite floral shirts and is a must-have for your wardrobe. The bright pops of red on the cuffs and collar add a funky twist. Wear under a leather for a real rock star vibe!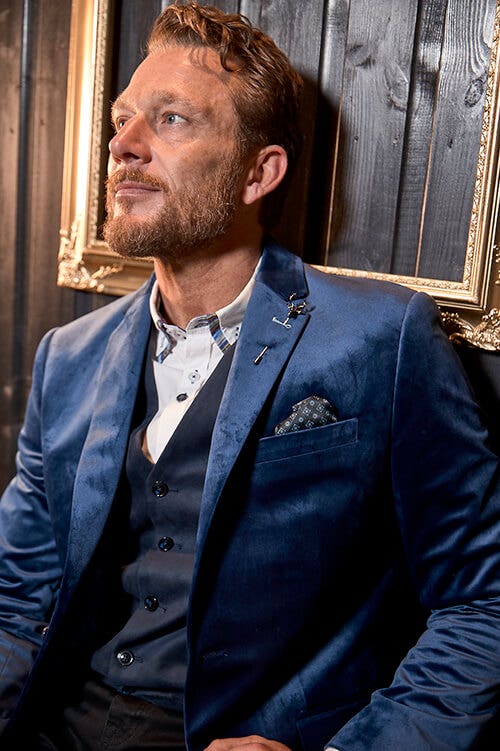 You'll have no reason not to party in our dapper navy blazer! We've updated a classic style with luxe fabric and brilliant colour to give you a go-to party look. Add one of our quirky pins for that all-important finishing touch.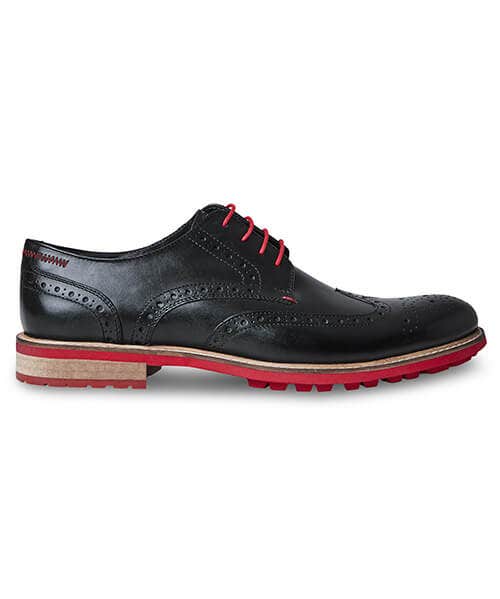 A classic brogue with a twist is just what you need to finish off your party look in-style. These quality leather brogues have a bold flash of red on the soles and laces to make them anything but ordinary. We've lots more shoes for your party feet, so make sure you take a look.
8. Delightfully Different Waistcoat £55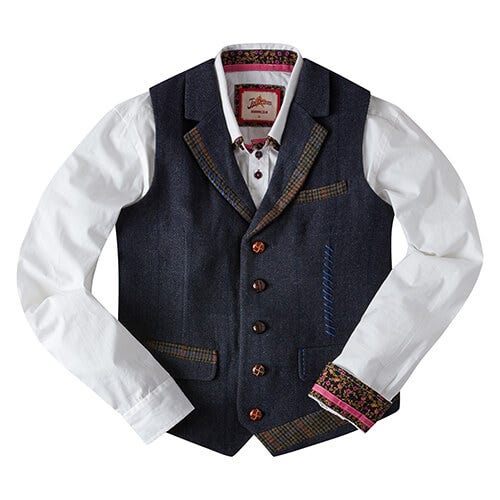 Do things differently this party season wearing our unique waistcoat! It's all in the detail with touches of check fabric, bold stitching and eclectic buttons.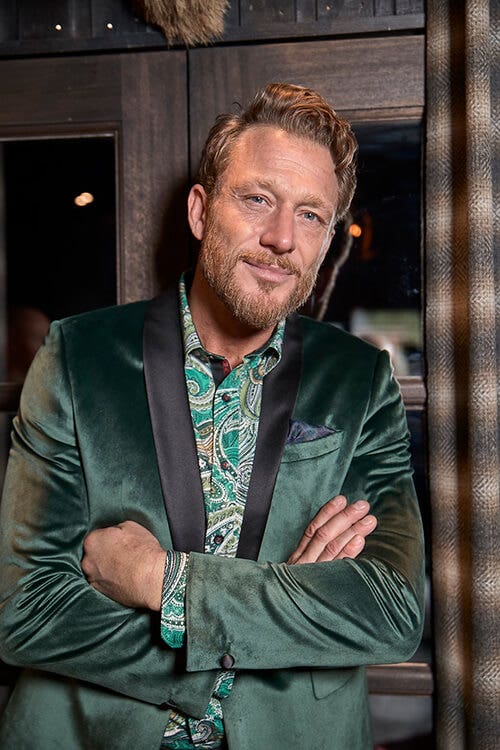 Add some colour to your party outfit and get ready to enjoy the good times! This colourful blazer will make you stand-out and feel great while looking seriously suave. Wear one of our funky shirts underneath to really bring the look to life.
10. Christmas Floral Shirt £35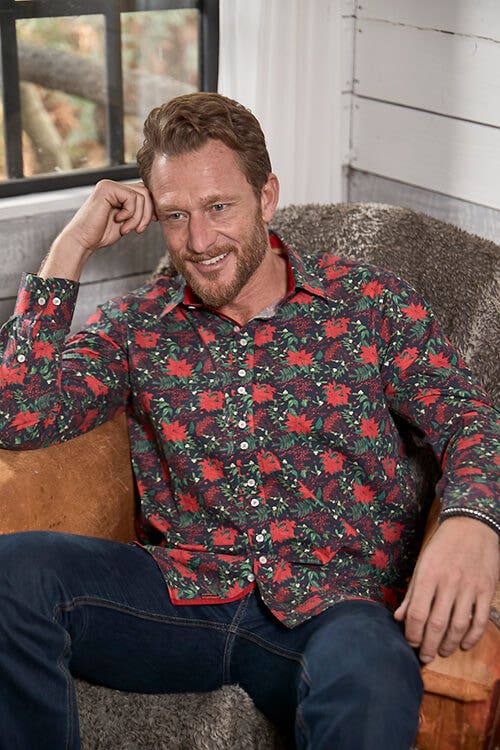 Get in the festive spirit wearing our Christmas floral shirt! The fun print has pops of vibrant colour to celebrate your personality.
Finish your party look off in-style…
For even more remarkable party outfits click here.