Pumpkin Spice And All Things Nice…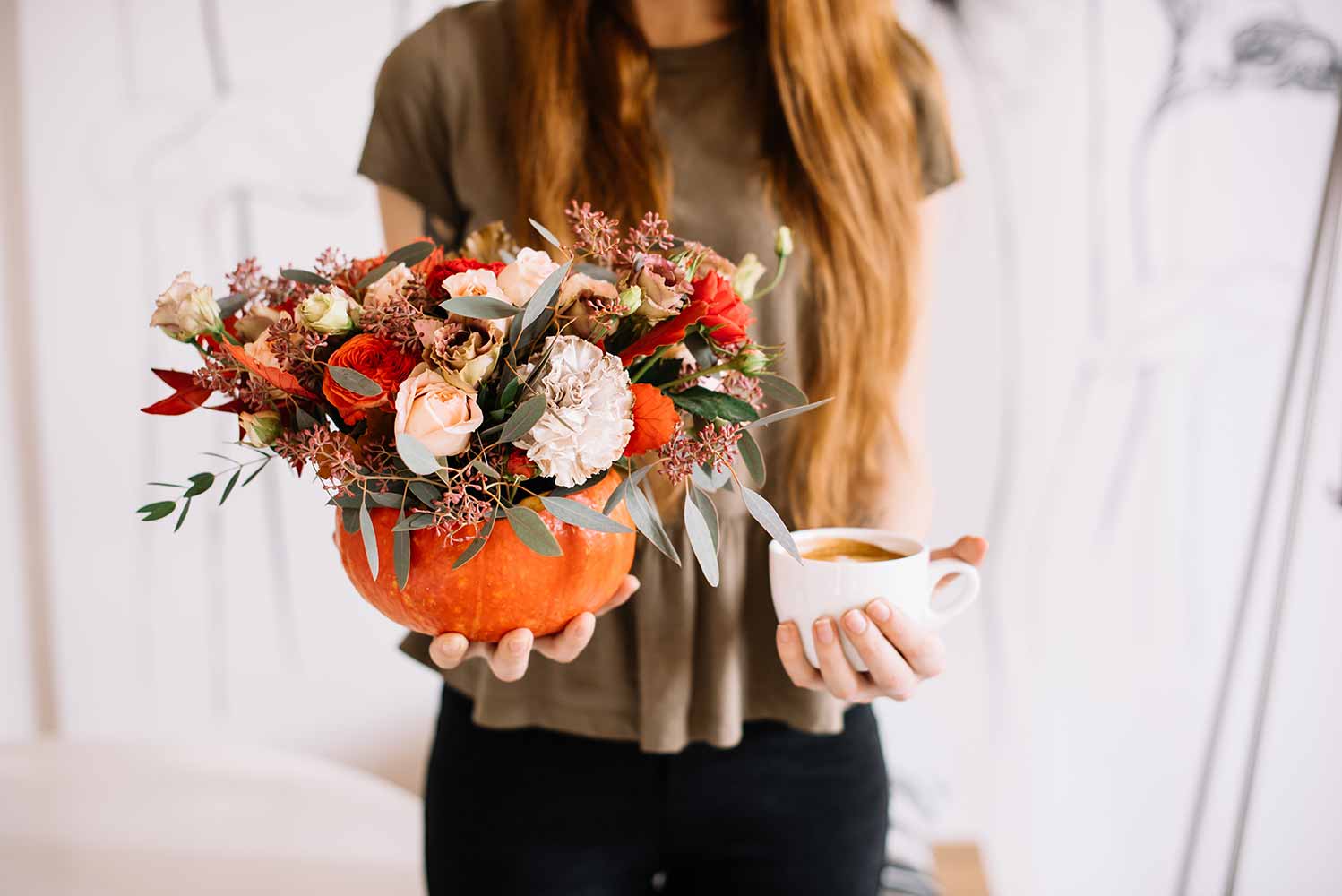 It's officially Pumpkin Spice Latte season, so we thought we'd bring you some great pumpkin inspired ideas to try at home.


DIY Pumpkin Spice Latte
Here's how to make your favourite grab and go hot drink at home…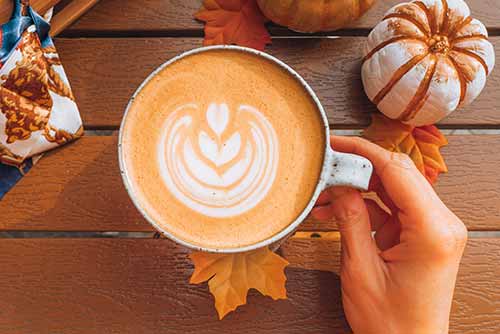 Ingredients:
250ml whole milk, hot but not boiling
1 ½ teaspoons caster sugar
A dash of vanilla extract (about ¼ teaspoon)
A pinch of ground cinnamon
A pinch of ground nutmeg
A pinch of ground ginger
60ml freshly brewed strong coffee
Whipped cream
Instructions:
1. The first step is to create a pumpkin spice mix. Do this by combining the cinnamon, nutmeg and ginger in a bowl and stir thoroughly.
2. Add the hot milk, caster sugar, vanilla extract and the pumpkin spice mix to a blender. Mix until frothy. Tip: if you don't have a blender you could whisk in a large bowl.
3. Once frothy, pour the liquid into your favourite coffee mug. Remember to leave enough space to add a good dollop of whipped cream at the end.
4. Pour the freshly brewed, strong coffee into your mug.
5. Finally, add that lovely layer of whipped cream and finish with a sprinkling of ground cinnamon. Enjoy!
The Alternative To Pumpkin Carving…
I think we can all agree this year has been scary enough! Why not step away from the tradition of carving a scary face into a pumpkin and try something a little different instead, with a pumpkin flower arrangement!
Here's how to make your pumpkin pretty…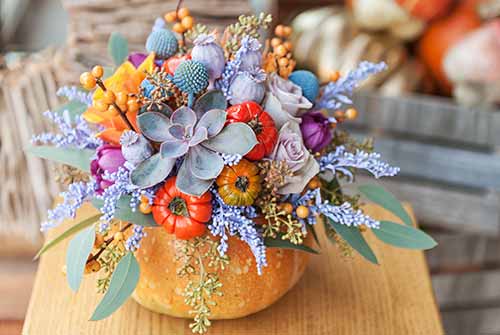 What you'll need:
Fresh flowers
Pumpkin
Wet floral foam
A sheet of plastic or plastic food storage bag (large enough to line the inside of the pumpkin)
Knife
Scissors
Instructions:
1. Cut a hole in the top of the pumpkin (about 5 to 6 inches in diameter) centred around the stem and scoop out the loose contents of the pumpkin (mostly seeds). You're essentially making the pumpkin into a vase.
2. Cut the floral foam to size so it fits the dimensions of your pumpkin vase.
3. Soak the floral foam in water.
4. Line the inside of the pumpkin with a sheet of plastic or plastic food storage bag. This will hold some of the moisture from the floral foam in. Then add the soaked floral foam.
5. Cut the flower stems at a 45 degree angle, and insert the stems into the foam one at a time. Start with the biggest flowers, placing similar flowers at opposite angles around the vase. Fill the remaining gaps with smaller flowers and greenery. Water as needed.
Pumpkin Fondue
Hubble bubble cheesy trouble!
A baked pumpkin fondue is the ultimate sharing food for a cold Autumnal night or a Halloween banquet fit for all the family.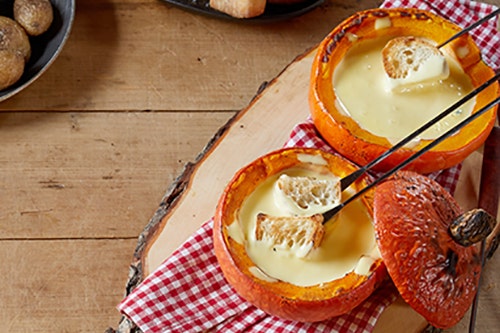 Ingredients:
1 medium pumpkin
3 tablespoons olive oil
1 tablespoon garlic puree
1/2 cup heavy cream
2 cups shredded fondue cheese
Salt and pepper, to taste
Fresh chopped parsley
Instructions:
1. Heat oven to 200°C.
2. Slice the top off the pumpkin (about 1 inch deep). Scoop out the seeds and discard.
3. Line a baking tray with parchment paper, place the pumpkin on the tray and drizzle with olive oil. Sprinkle with a generous amount of salt and pepper.
4. Bake the pumpkin for 25 - 30minutes, or until tender.
5. Remove pumpkin from the oven and add the garlic puree and cream into the centre. Whisk together to combine, then add the fondue cheese, stirring well. Return to oven.
6. Bake the pumpkin for a further 20 minutes, stirring the cheese mixture every 5 minutes.
7. Present the pumpkin on a large platter or sharing board with a sprinkle of parsley for garnish. Serve with chunks of bread and anything else you'd like to dip in the fondue.
We hope you enjoy having a go at one or two of these pumpkin ideas. Make sure to tag us on our social channels if you snap a pic of any of your creations!