Staycation Series: A Cycling Holiday In North Wales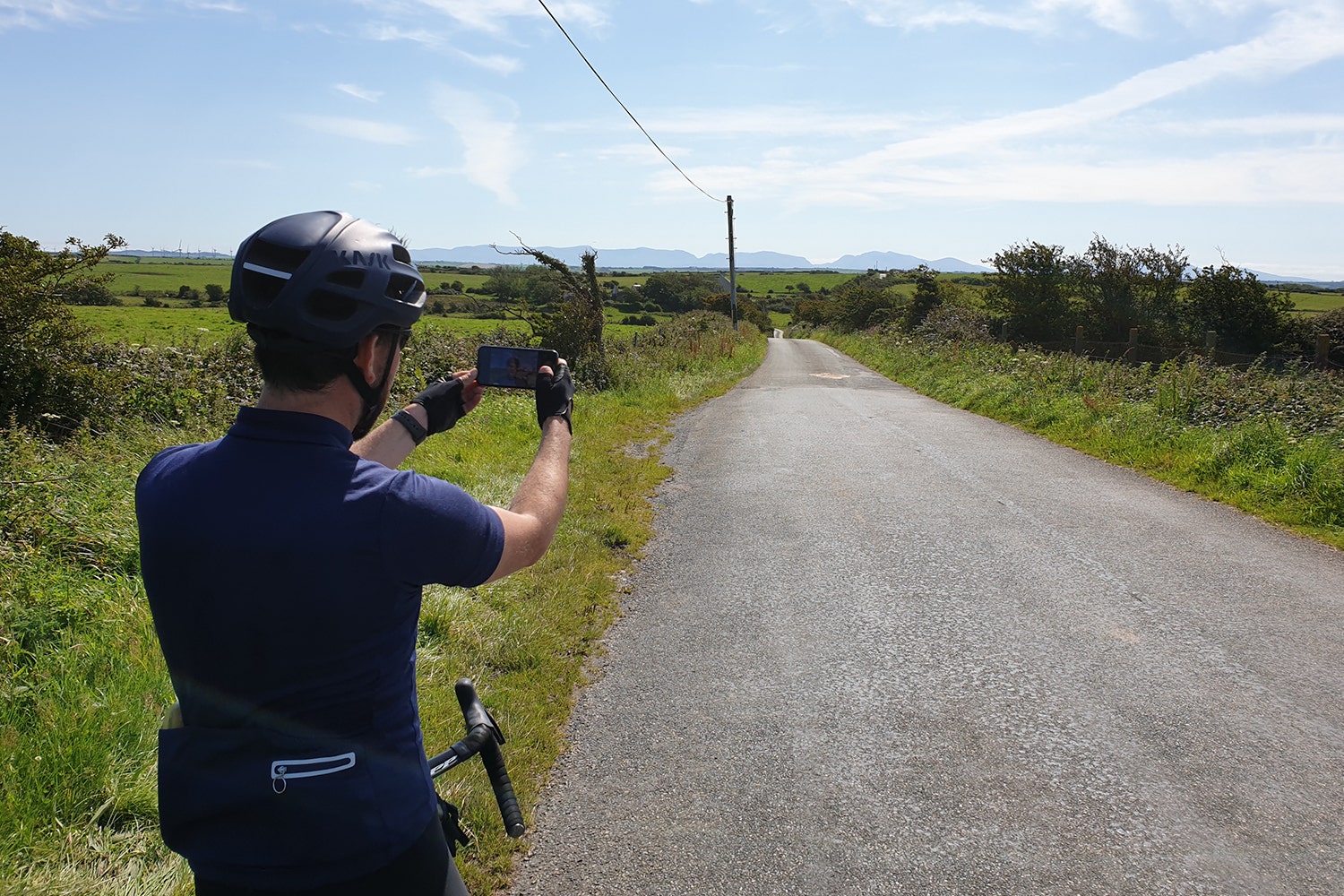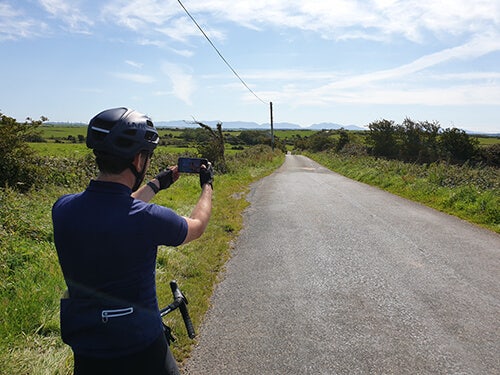 In the 5th instalment of our 'Staycation Series', Ben (our resident Web Designer and keen cyclist) takes us along for the ride on his cycling holiday through the beautiful coastline of North Wales...
Hi guys, Ben here again! A few of you may have read my Upcycling - Building a bike back to its best blog and Jodie (our Social Media Executive) has only gone and let me do another one – so here I am!
In what seems like a lifetime ago, I travelled over to North Wales to meet my buddy Lee (socially distanced of course) for a tour around the coastline of Anglesey.
We parked up at Menai Bridge, loaded up our bikes for a full day of riding, slapped on the sun cream (it was sunny then – believe it or not!) and away we went!
Straight away we were coming across castle ruins, harbour's, and fresh sea air…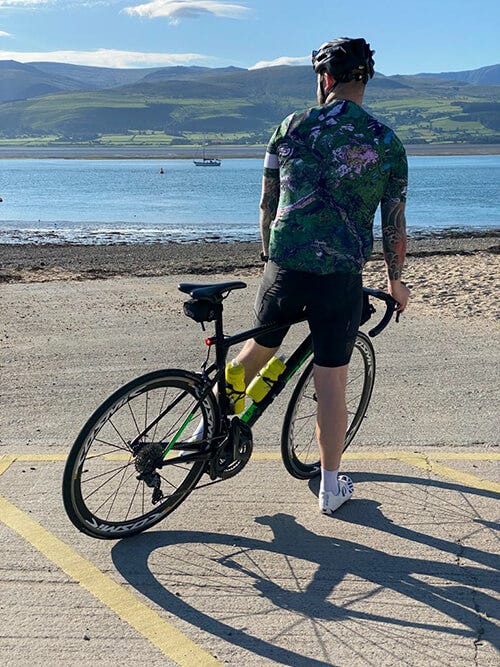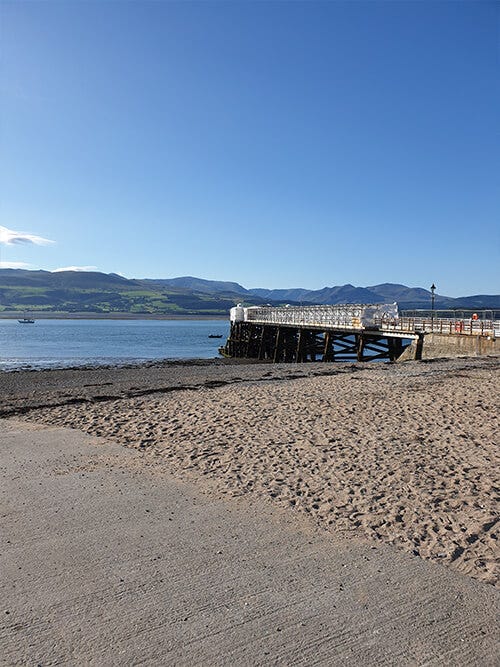 The first corner was at a 25% gradient… immediately we thought eeek it's going to be a long day!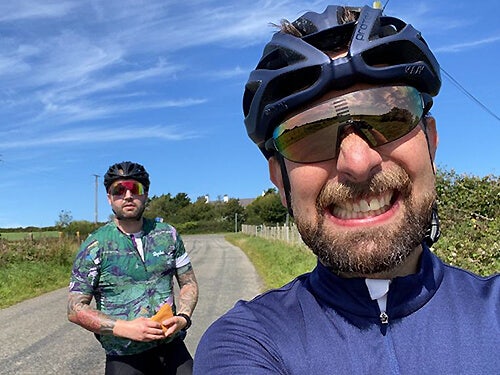 It turned out Lee, (my best mate and a local Welsh tour guide too!) had never ridden in the area and didn't have a GPS, Garmin or any similar tracking device. This meant we had to stop every so often to check we were still on course by looking at Google Maps. (My other close friends will know this is a classic Lee move - but we love him!)
We couldn't complain though - the day was filled with plenty of sunshine, rolling hills, massive climbs, beautiful scenery and even a few red squirrels!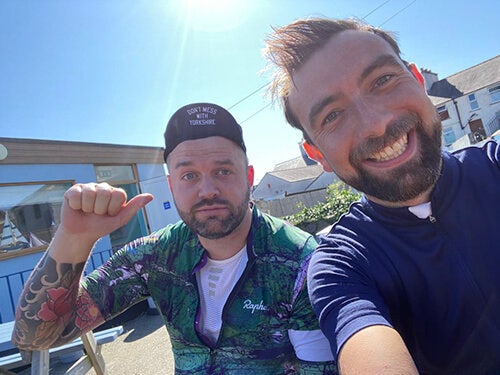 Our aim for the day was to ride 100 miles, but at 50 odd miles we came across a 'Gin and Taco Festival' sign at the side of the road… we had almost ridden past it in the wrong direction!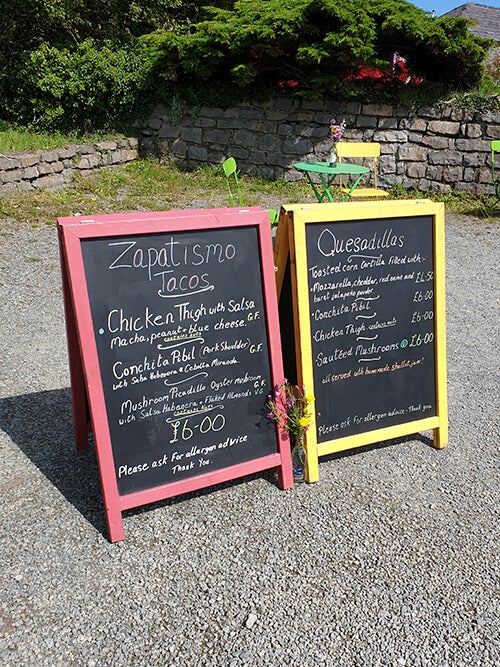 As we were on an adventure, we decided to stop off for some food. We quickly noticed some far more experienced, professional-looking riders on the Gin so we decided it would be rude not to have one too!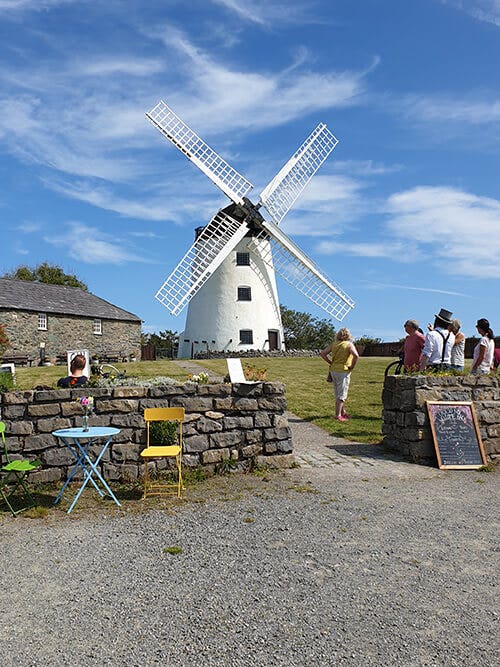 It turned out Melin Llynon was an amazing Windmill Tea Room – a 'festival style' event space with an immersive tearoom experience for up to 30 customers.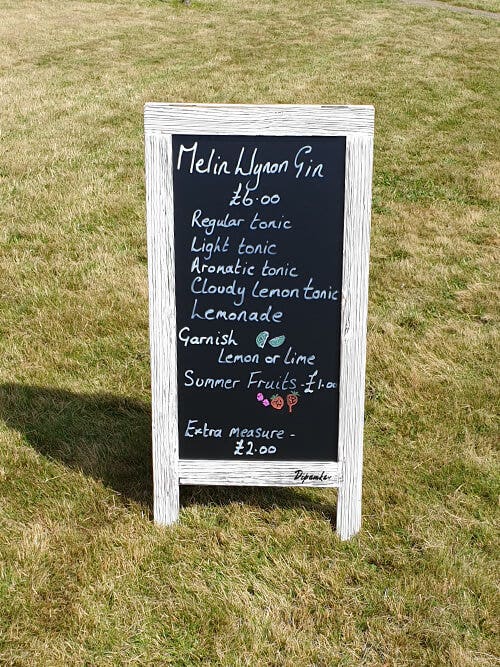 In order to continue catering in the current circumstances, there were food vans outside of the tea rooms with plenty of grub to choose from. We noticed Melin Llynon or (Llynnon Mil!) had launched their own line of Gin and we had only gone and stumbled upon their launch day – jackpot!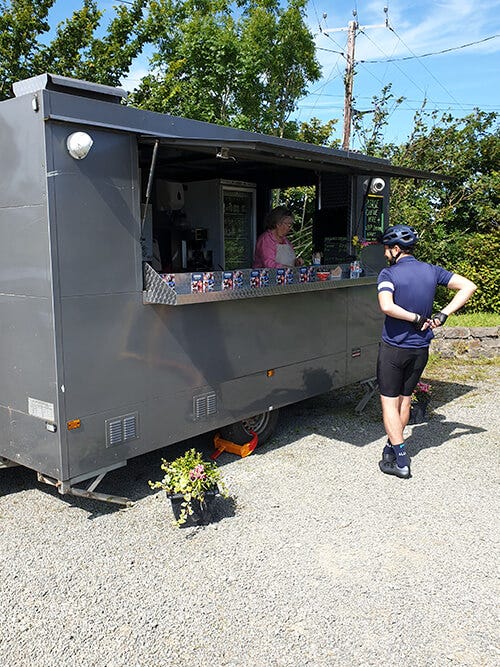 Lee managed to get a deal on some bottles for his upcoming wedding. We had a glass, some food, and a good chat with the owners and then set off again…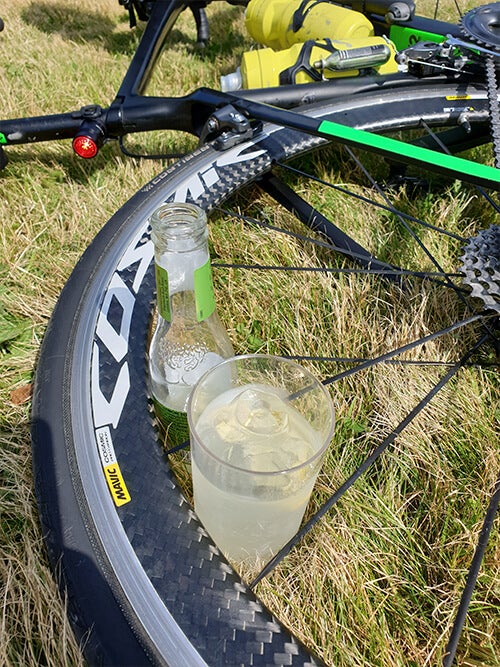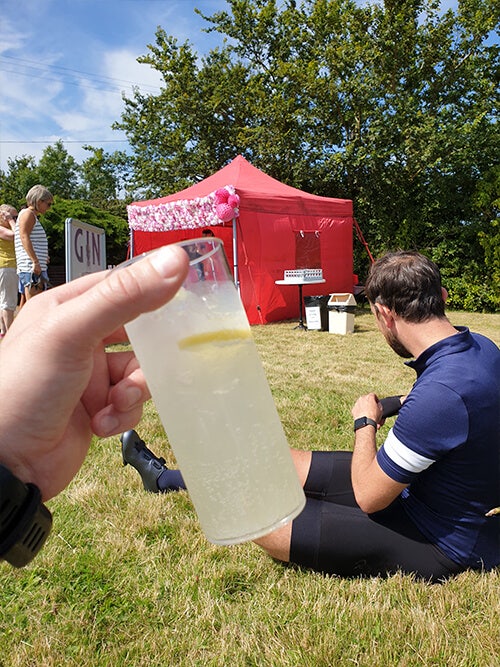 The thought of more hills and another 50 miles felt quite daunting, but we kept on, climbing hill after hill. We even took a wrong turn down one hill, only to have to climb back up again (oops!). At one point, the sea view was so clear we could make out Ireland in the distance!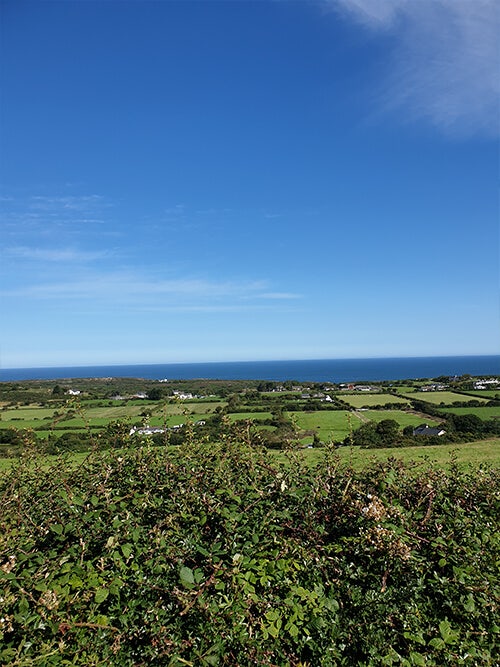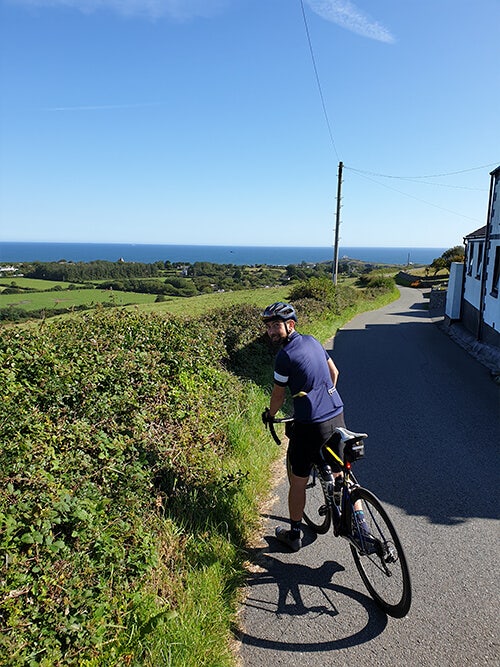 We decided to cut out Holyhead from the route and make our way back to the cars at Manai Bridge.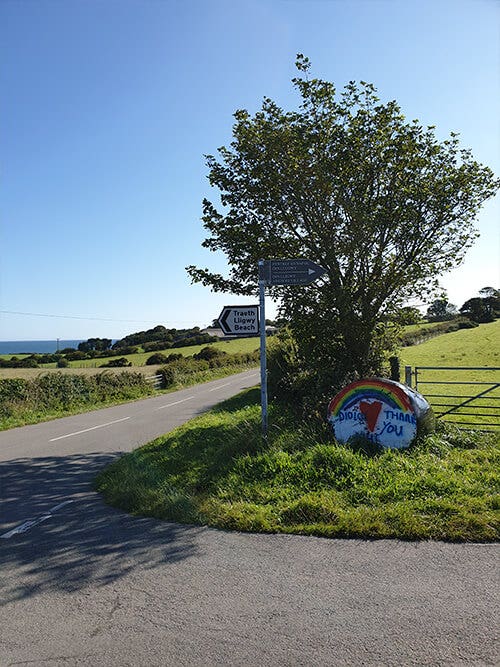 Once back at our cars, we travelled over to Conwy for a night at The Erskine Arms. We had a walk around the Castle, and checked out the smallest house in Great Britain, possibly drinking a few more pints on the way than perhaps we should have…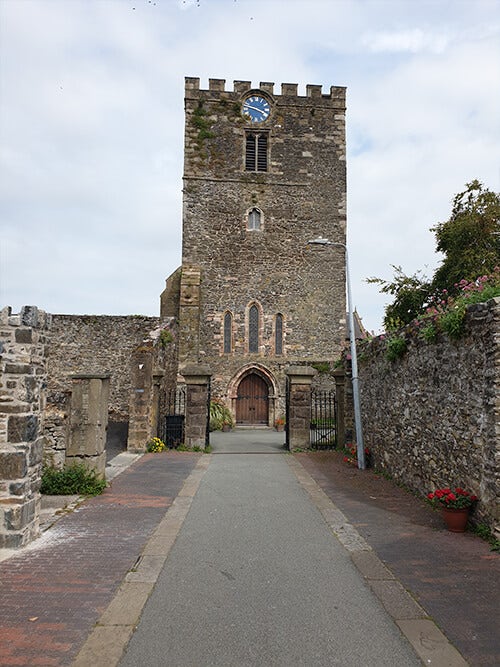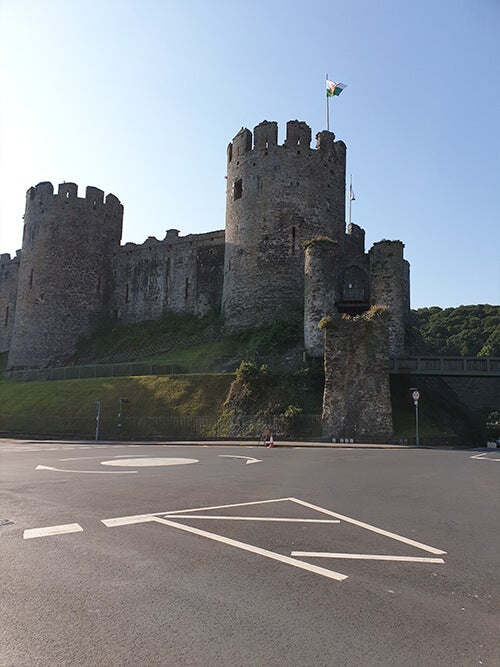 In the morning, Lee wanted a ride to Llandudno, but the beers the night before were holding me back…
We decided to head back and I could tell Lee was disappointed, so when I noticed a coastal path running along the front, I signalled to him to stop and we took a detour to Rhyl.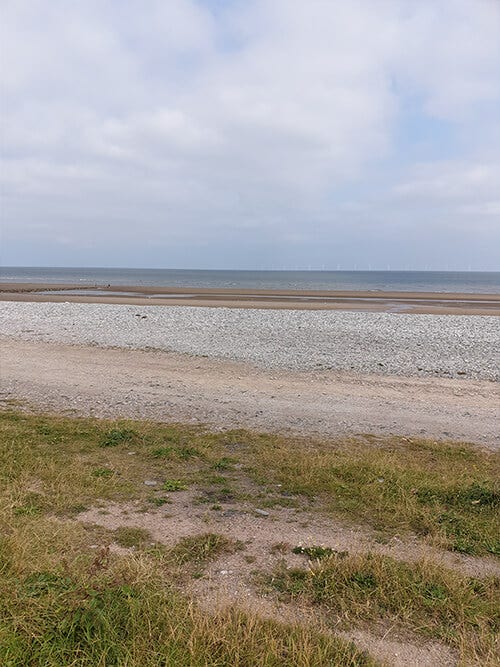 We jumped out the cars, got the bikes out and had a casual cycle along the seafront for 5 miles. With the cobwebs blown away and fresh air in the lungs I instantly felt better!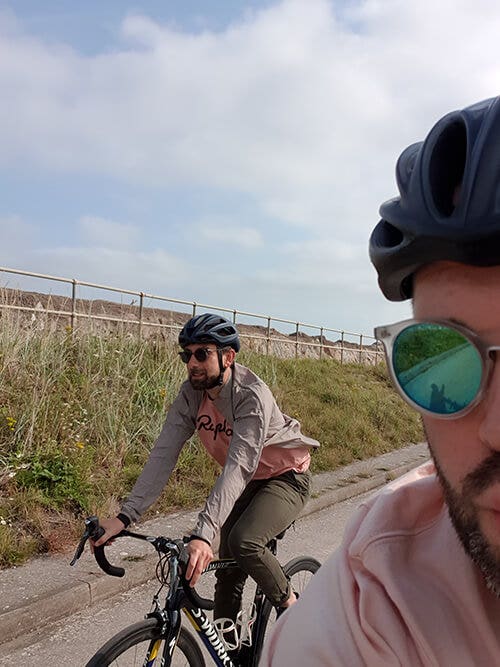 Then it was time to head back home to Leeds. I'm hoping we can get back out again soon!
We hope you've enjoyed reading through Ben's cycling Staycation along the green and glorious coastline of North Wales.
If you're looking for more staycation inspiration take a look at our top tips for visiting the Lakes District, discovering the Norfolk Broads, hotspots on holidaying on the South West Coast of England and our amazing places to visit in Northumberland.
Keep posted on our social channels for the next instalment in our 'Staycation Series'…
Scroll to top