Come Behind the Scenes of Our Spring/Summer 2022 Shoot…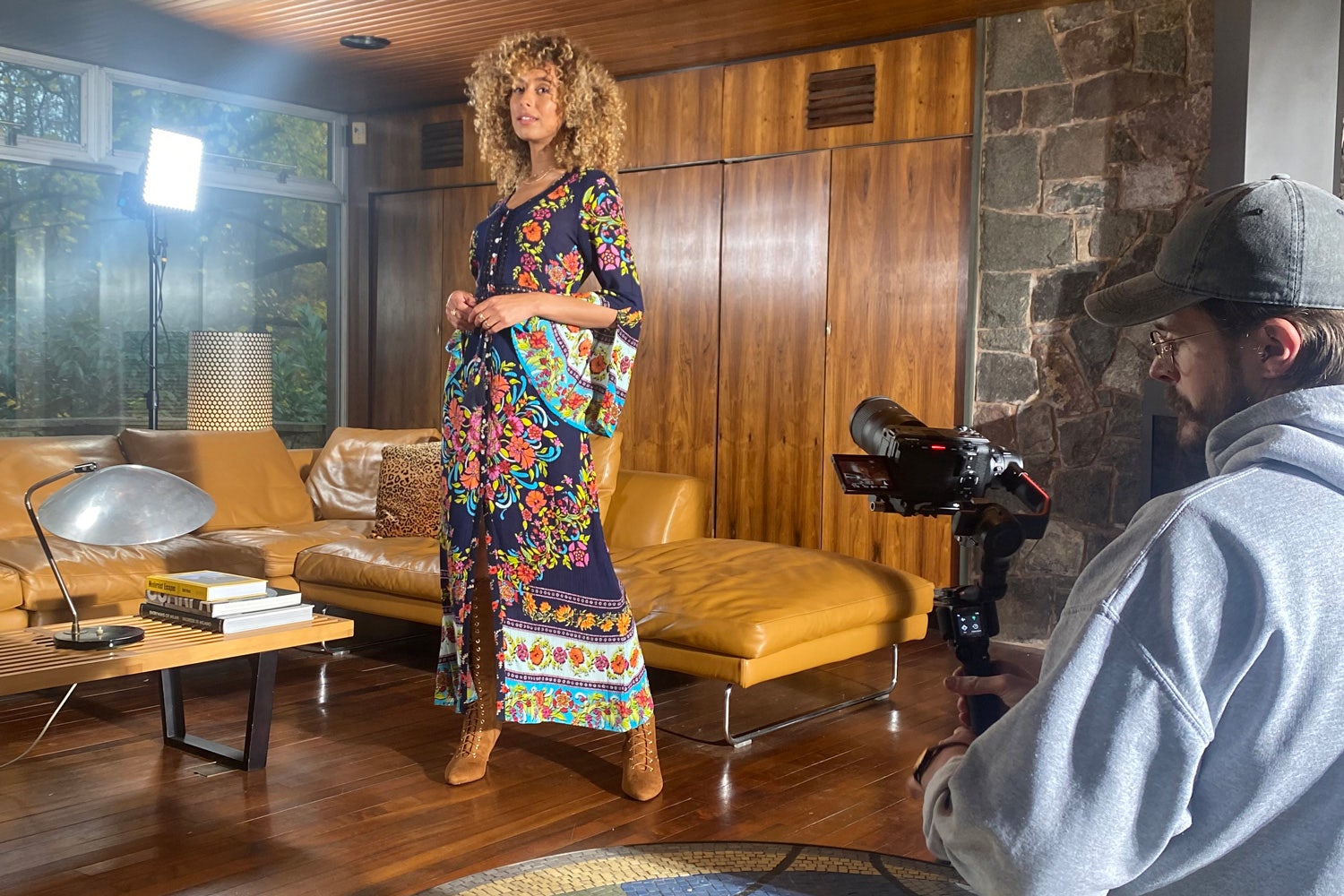 Cast your mind back to the end of November… temperatures were dropping, Christmas was around the corner and snow is on the horizon. In the midst of all this, we're getting ready to shoot our Spring/Summer 2022 collection! Here's a glimpse into what went down the week we shot our greatest collection yet.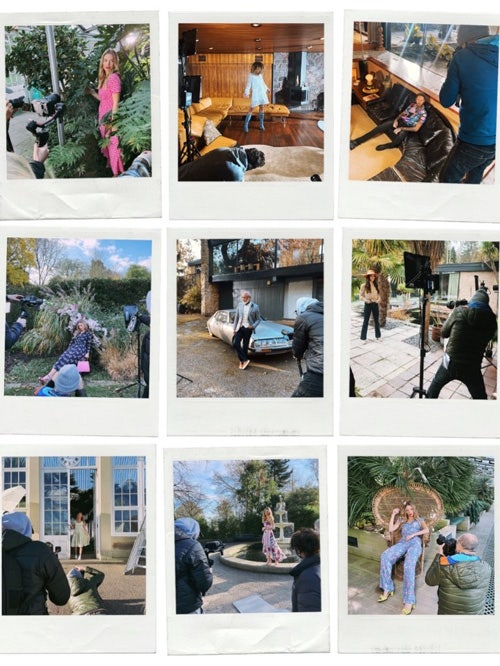 Day 1
Bright eyed and bushy tailed, the Joe Browns team met at the crack of dawn at Sheffield Botanical Gardens. Our Senior Marketing Executive, Lizzy, did a fabulous job at booking the sun as we arrived to blue skies and beaming sunlight! Ideal for our plan of the day… shooting occasion wear!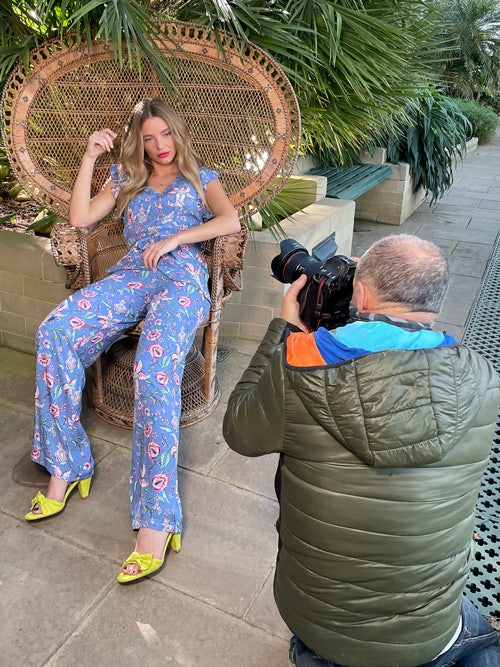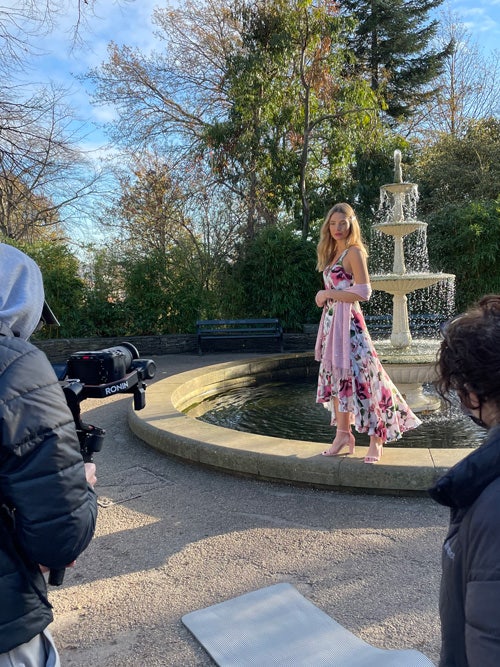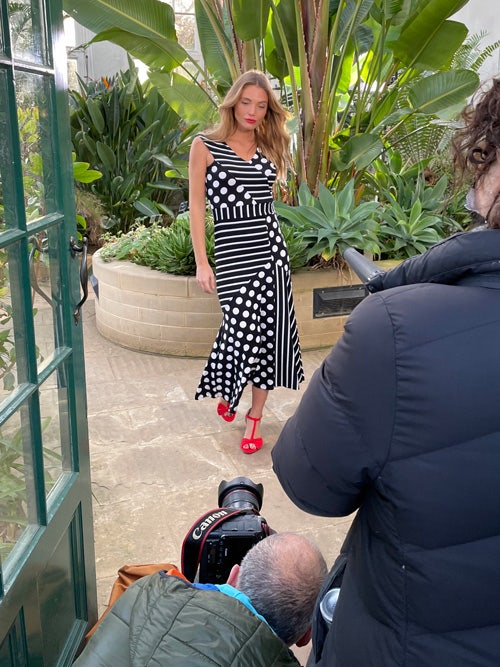 Karen, our stunning model from Paris brought a certain 'je ne sais quoi' to the day. She beamed with positivity and did an amazing job at frolicking round the fountains in sub-zero weather. She even tried her first ever jacket potato! When in Sheffield…
Day 2
Another early start at the Botanical Gardens; but this time with 2 models to shoot more womenswear. The lovely Paige and Zoe got stuck right in, from immersing themselves in the foliage to giggling away in between shots.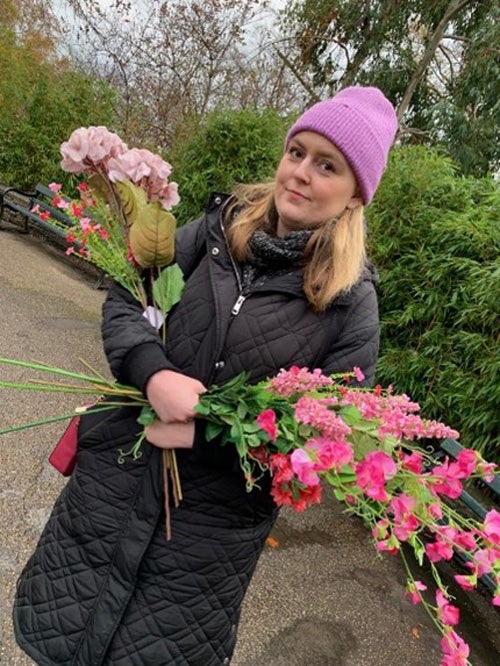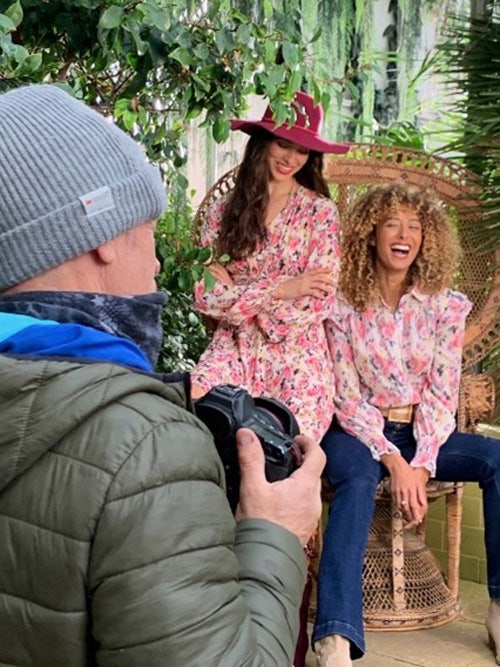 300 cups of tea, 50 hand warmers and 7 blankets later… 4pm meant the light was practically gone. The team packed up and headed to our next shoot location – Nottingham!
Day 3
Possibly the grooviest shoot location you could ever imagine was day 3. After driving down a track of what felt to be in the middle of Sherwood Forest, we arrived at the coolest retro house that had barely been updated since the 70s! The owner had a clear love of the disco era and passion to preserve the look and feel of the interior. The bold and playful home had previously even attracted Netflix producers to the location, so we felt very lucky to use it for our Spring/Summer shoot.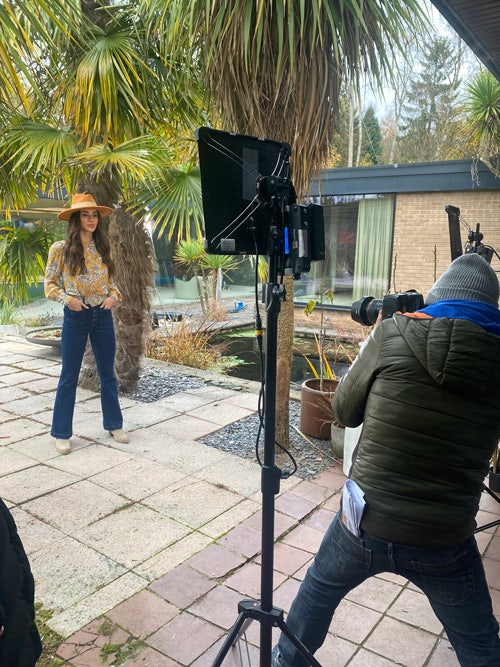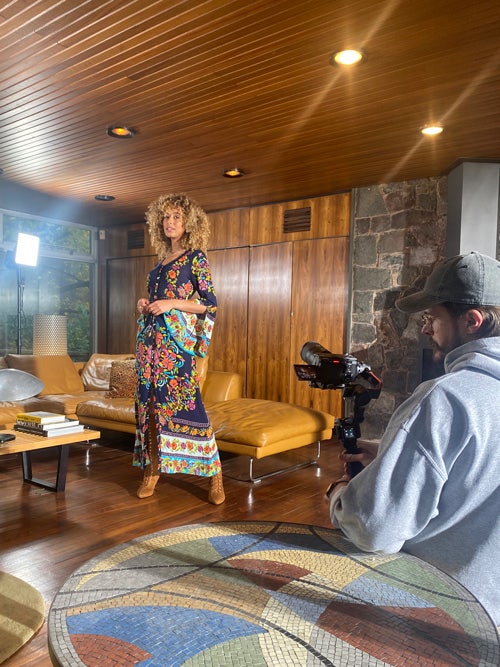 We used every corner of that house, from the sunken living room to the palm trees outside. A lot of our catwalk inspiration for Spring/Summer had been inspired by this decade so it was amazing to see the pieces come to life in Austin Powers' paradise – groovy, baby!
Day 4
Here come the boys! Our final day of shooting was dedicated to capturing our funky and fun Joe Browns menswear. Already being used to the location, we hit the ground running with double shots. Of course, for the guys, we had to get that edgy rocker vibe in there, so of course the motorbike and retro car had to make an appearance! As usual, Billy and Glen absolutely killed it on the shoot!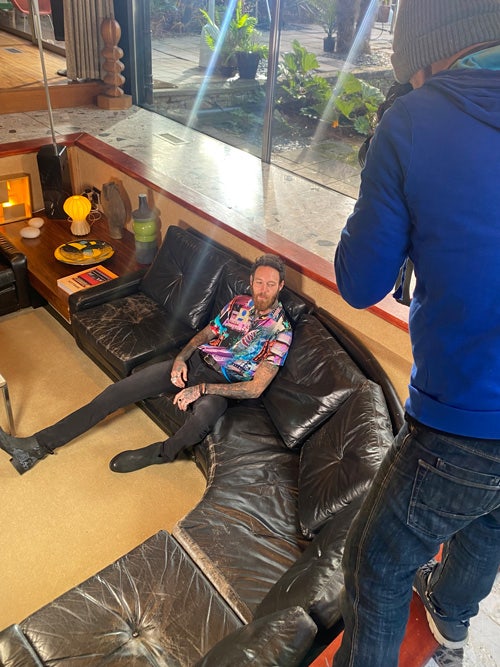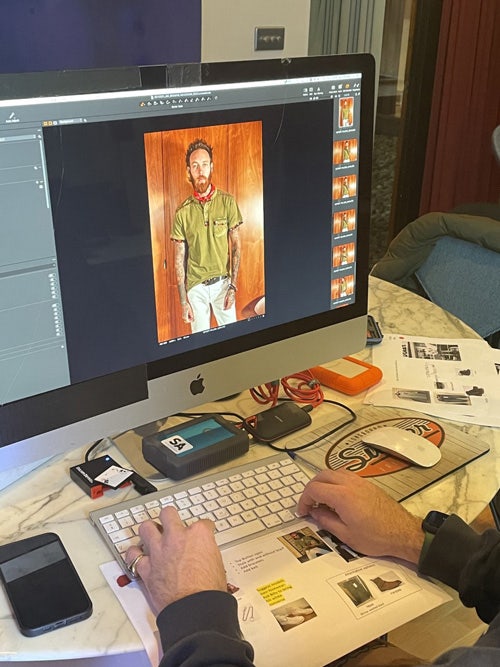 After four long days packed with laughter, creativity and lots and lots of hot drinks, we packed away our rails, suitcases, equipment, and props and said farewell until next time. The resident cat, Sherlock, even wished us goodbye.
Onwards and upwards for our next high summer shoot in February! How will we top this?! Stay tuned until next time…
Scroll to top