Debby's Favourite Festive Party Dresses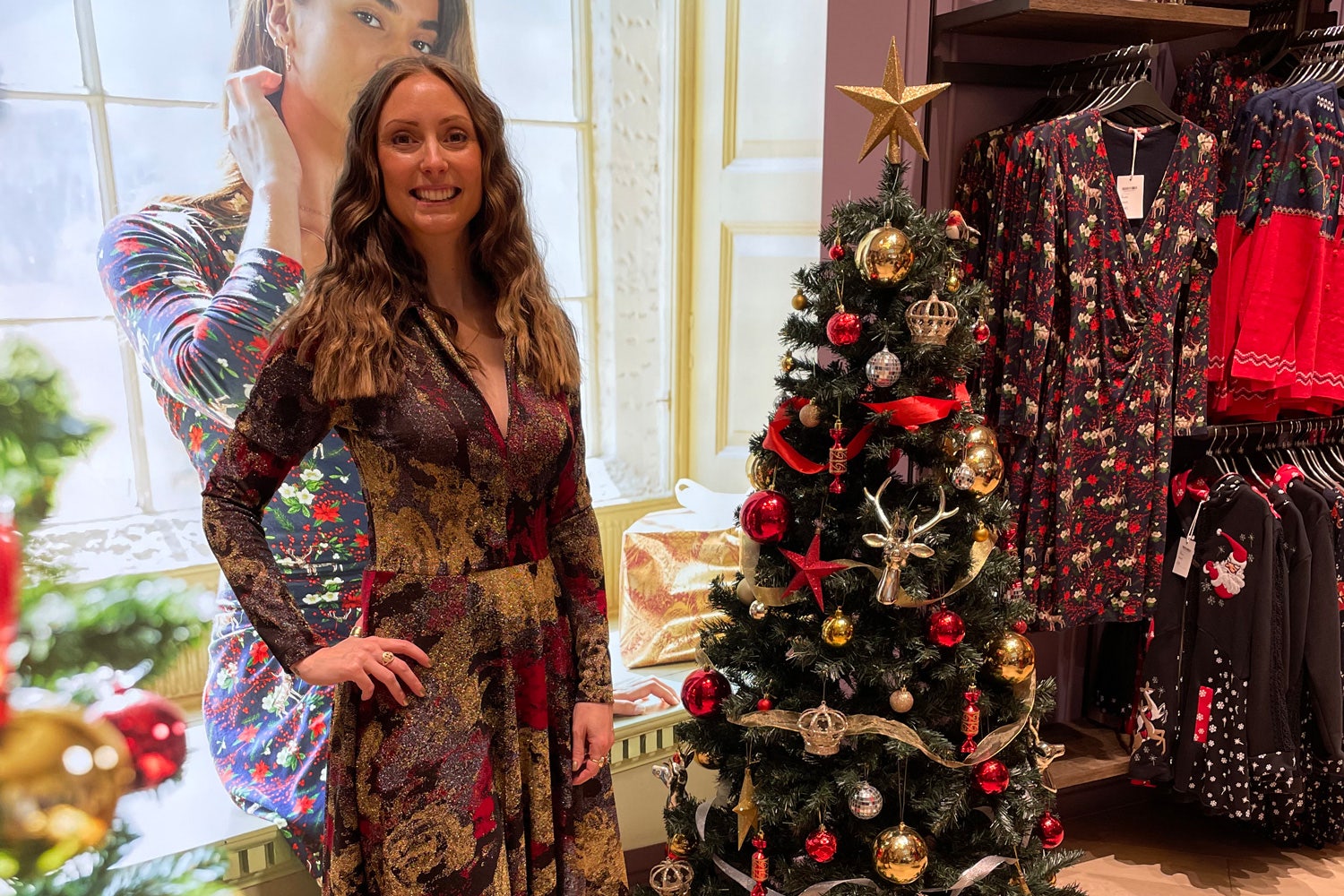 As we start to prepare for the festive season, the parties are all getting started, meaning now is the time to unleash your #mojoe for the most wonderful time of the year!
Discover our new Christmas collection at our Meadowhall, Sheffield store and get ready to feel fabulous from head-to-toe. Whether you're wanting Gatsby-esque glamour, beautiful boho vibes, sensationally statement or glitz and glitter; we have it all!
We caught up with Assistant Store Manager, Debby to find out which are her favourite pieces for the festive season. Check out her favourite uplifting styles...
1920's Style Jumpsuit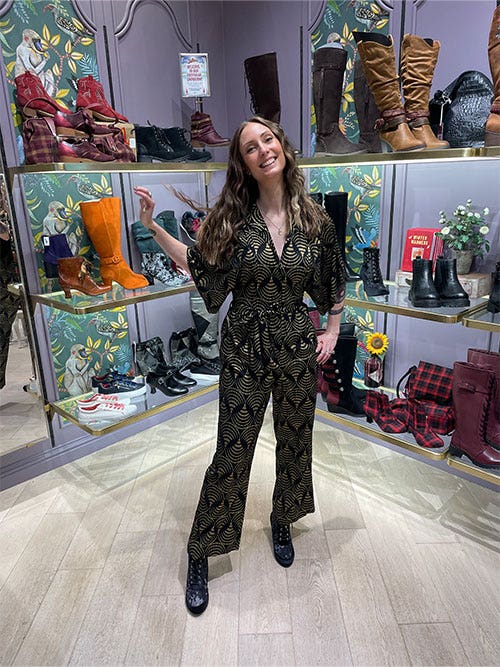 "This is my absolute favourite piece this season - I love art deco and black and gold is my favourite colour combination. I'll be wearing this to the Meadowhall Retail Awards with some gorgeous heels, and necklace to dress it up, without taking away from the fabulousness!"
Velour Jumpsuit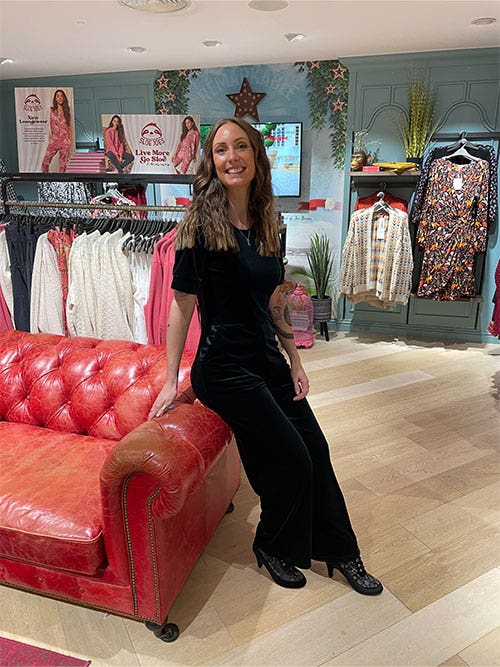 "Green is my all time favorite colour, and velvet is my favorite fabric - I'm SUCH a typical Taurus! Ha! It's such a stylish and elegant shape, but is also so comfy - perfect for wearing on Christmas Day. I'll be at my Aunt and Uncles in Scarborough and they always make the best Christmas dinner."
Gorgeous Glitter Dress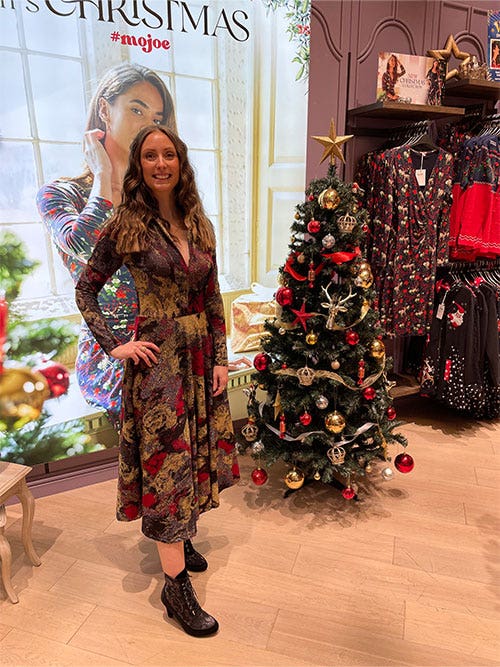 "What can I say about this dress? Just try it on and spin in it, you'll feel like a million bucks!! Gold, glitter, and a flattering skirt to die for. This is my Yule day dress, and my New Year's Eve outfit - it's absolutely stunning! Also, the zip shows off a little cleavage too, if you fancy it...cheeky!"
Velvet Perfection Dress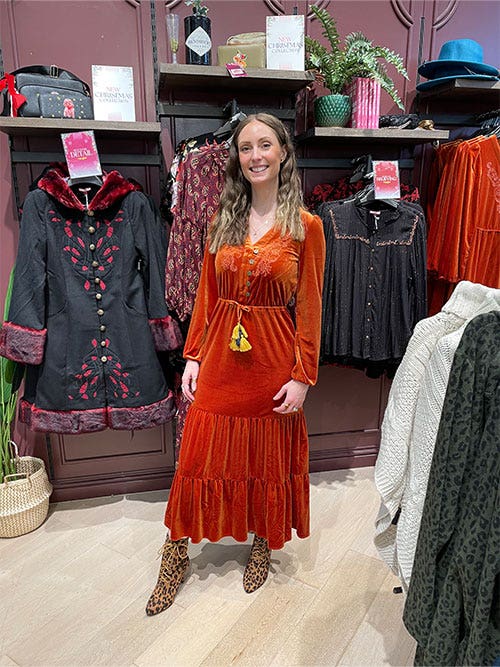 "I just adore this dress! Again, the velvet fabric is amazing! I've worn it for so many occasions already; dinner, drinks, family get togethers, shopping - it's incredibly versatile! It speaks to my hippie side, and comes in such an uplifting feel good colour. I can't wait to wear it for the party season too."
Joe's Statement Dress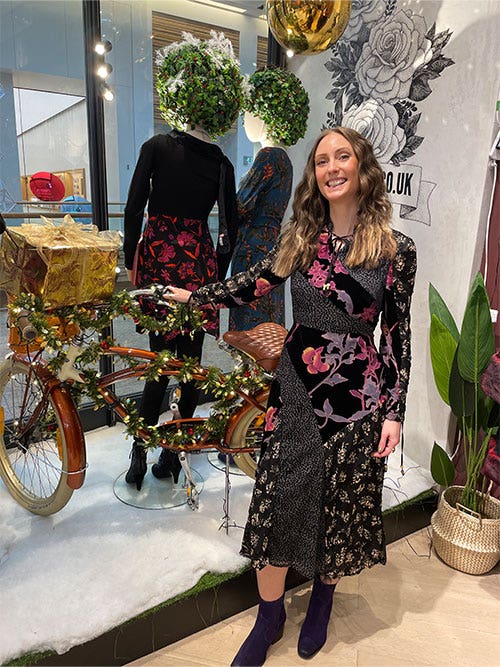 "This is another stunning look, with such a flattering cut and lovely touchy-feely velvet, it's the perfect 'out for cocktails with the girls' dress."
If you enjoyed seeing these wonderful statement festive pieces, why not visit us in-store at Meadowhall Shopping Centre to see these pieces for yourself!
Keep in the loop with us by following the Meadowhall store on Facebook. Be the first in the know about our competitions, sneak peeks, styling tips and a whole heap of fun!
Scroll to top