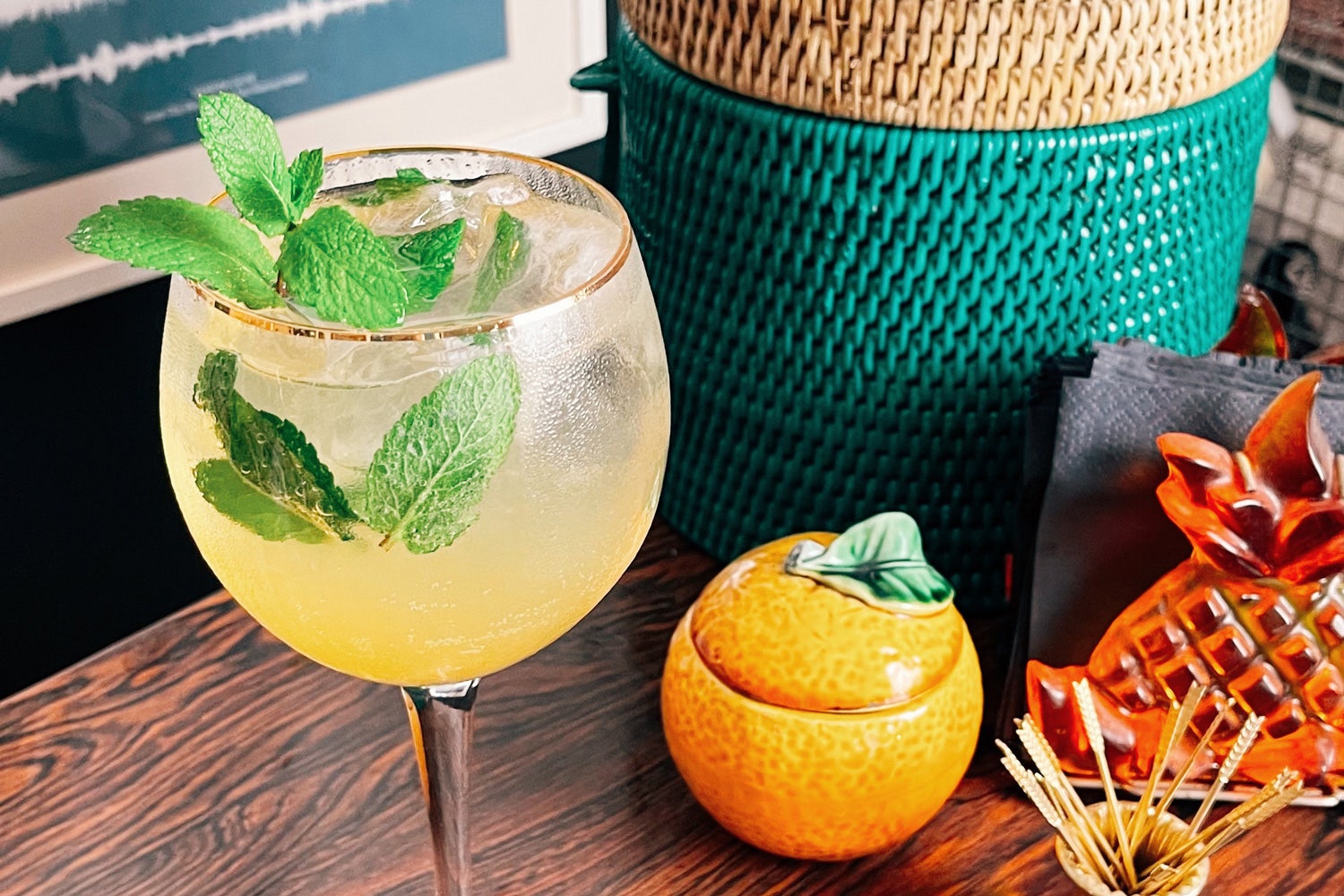 It's officially National Happy Hour Day, and is there a better day for happy hour than a Friday?!
Landing right in the middle of November, as the days are getting shorter and shorter, the cold is setting in and we're not quite ready to deck the halls… this feels like the perfect time to mix up a Mojoe Mojito and put some (rum based) spice in your life!
We have joined forces with Drinks with Bar-barella to get very merry at happy hour, with this fabulous new cocktail. Get ready to unleash your Mojoe with this delicious Mojito recipe!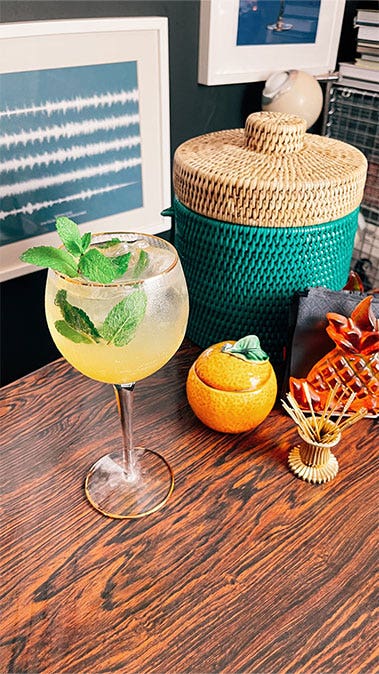 Serving: 1 drink
What You'll Need…
Ingredients:
50 ml Spiced Rum
25ml Fresh Lime Juice
25g Demerara Sugar
Ice
Handful of Mint (plus extra for garnish)
Soda Water
Equipment:
Cocktail Shaker
Strainer
Gin Glass
Pro-Tip: Milliliters is the same as grams - so you can either weigh your demerara sugar or use a 25ml shot glass for this recipe!
Method
Step 1: Into your cocktail shaker, add 50ml spiced rum, 25ml freshly squeezed lime juice and 25g demerara sugar. Add ice to your shaker and shake it like your Friday morning coffee jitters!
Step 2: Add ice and a few torn mint leaves to your gin glass and strain in your cocktail.
Step 3: Top with soda water and garnish with a sprig of mint.
And that's it - a Mojoe Mojito in only three steps!
To see Bar-Barella mix this up head over to our Instagram page where we have a video of her in action.
You have to try this winter warmer. Unleash your Mojoe and hop into the best hour of the week, with a spring (or a wobble) in your step.
Peace, love and happy hour!
Joe
Scroll to top