Create Your Own Autumnal Wreath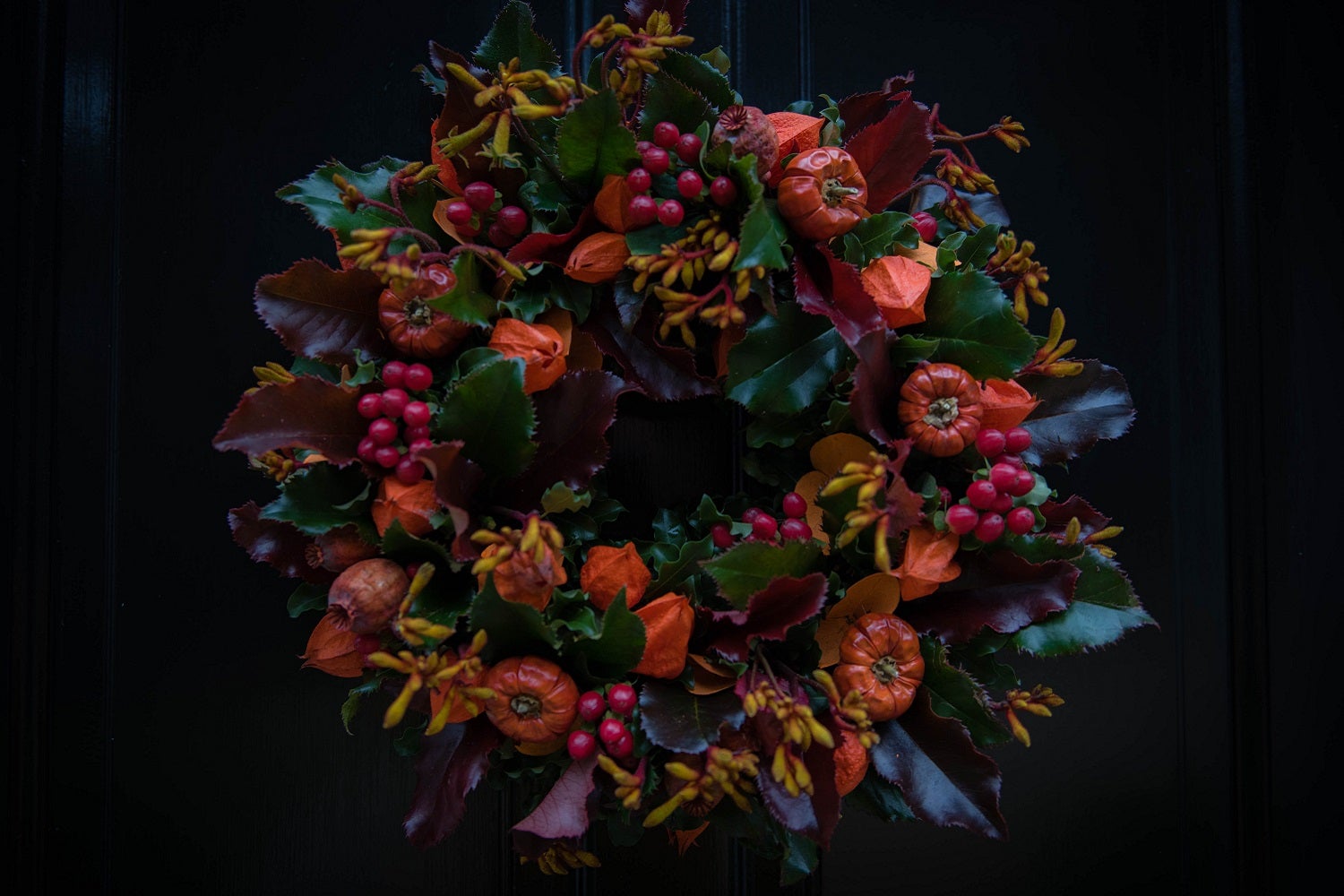 Wreaths aren't just for Christmas! It's one of the simplest ways to transform your home and as the new season begins to roll in, now is the perfect time to create your own.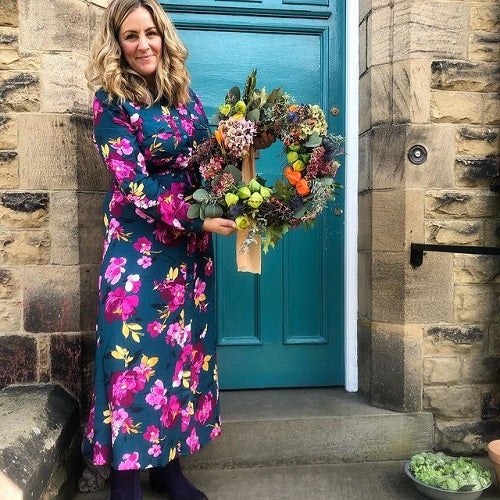 Our Mojoe Master (the extremely talented and feel-good florist) Sarah from Leafy Couture takes you through her step-by-step guide. So, clear a space, light a candle and switch off whilst you follow along to make a beautiful wreath that's ideal for this cosy time of year…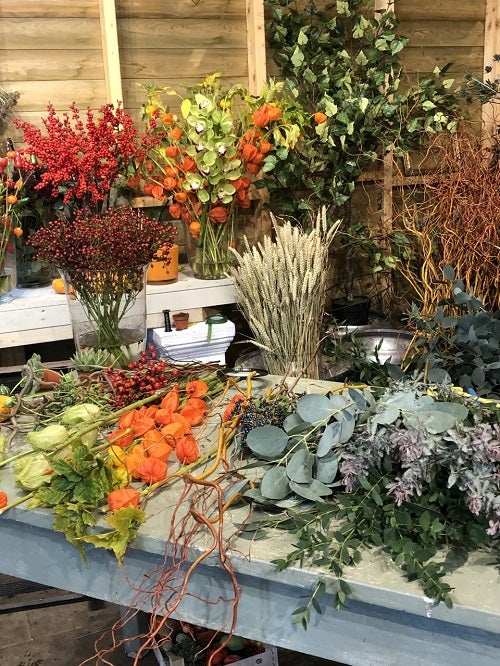 What you'll need:
12 inch metal ring
Flat moss x 1 bag
Reel wire
Ribbon to hang
Twigs
Oak leaves
Physalis stems
Rose hips
Hardy foliage such as ivy/viburnum
Dried florals/grasses for textures
Fresh flowers
There's no right or wrong - the exciting thing about wreath making is that you can adapt it as you go along. You can tailor what you include to fit your personal style so use the above as a guide or be as creative as you want!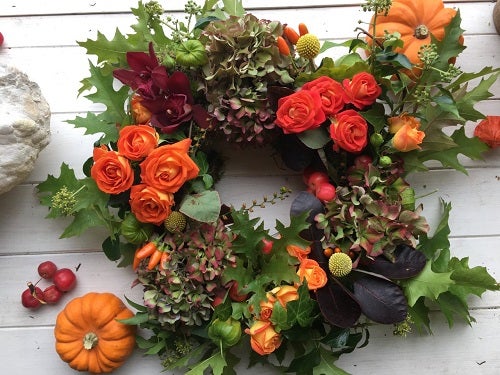 Step 1:
Take your metal ring and attach the reel wire to the base.
*Tip: Make sure to push any metal wires back into the wreath so it doesn't scratch your door.
Step 2:
Grab a handful of flat moss and place on the wreath. Bond the reel wire over the top and keep going round and round (about 4 times) to make sure it's secure.
Step 3:
Cut some foliage and flowers to roughly the length of your hand.
Step 4:
Separate your trimmed flowers and foliage into about 10 small bunches, making sure to mix textures, size and colours.
Step 5:
Once all the bunches are complete, take one and hold in your hand. Place it on your wreath and tightly wrap the reel wire around the stems a couple of times to secure.
Step 6:
Follow the process round your wreath, using the different bunches you have created. Hide the stems by overlapping the bunches on top.
Tip: If you miss any bits, you can use the wire already on the wreath to tuck in any little stems to fill it out and finish off.
Step 7:
When you get all the way round, start looking at all the different textures to make sure it's balanced in colour. You don't want your eye to be going off to one section and taking you away from the overall design.
Step 8:
Tie off the reel wire to complete the design and place the ribbon to the top of the wreath. This will be used to hang on your door.
Tip: Keep your flowers fresh by taking your finished wreath off the door and leave it overnight on your lawn. This will allow all the moisture from the lawn to get absorbed into the moss and keep your wreath looking fresh as a daisy!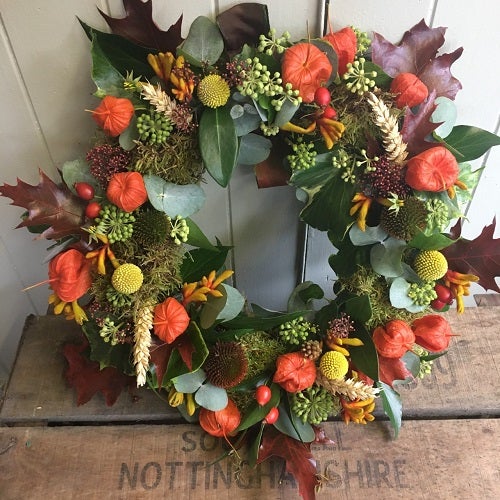 That's a wrap! You now have an amazingly autumnal wreath to take pride of place on your front door. You can even reuse the base over and over again for seasons to come so it's the gift that keeps on giving!
You can watch Sarah's IGTV tutorial over on our Instagram page here.
How did yours turn out? Make sure to tag @joebrowns on Instagram – we'd love to see your finished creations!
Scroll to top