Meadowhall Store: It's all in the detail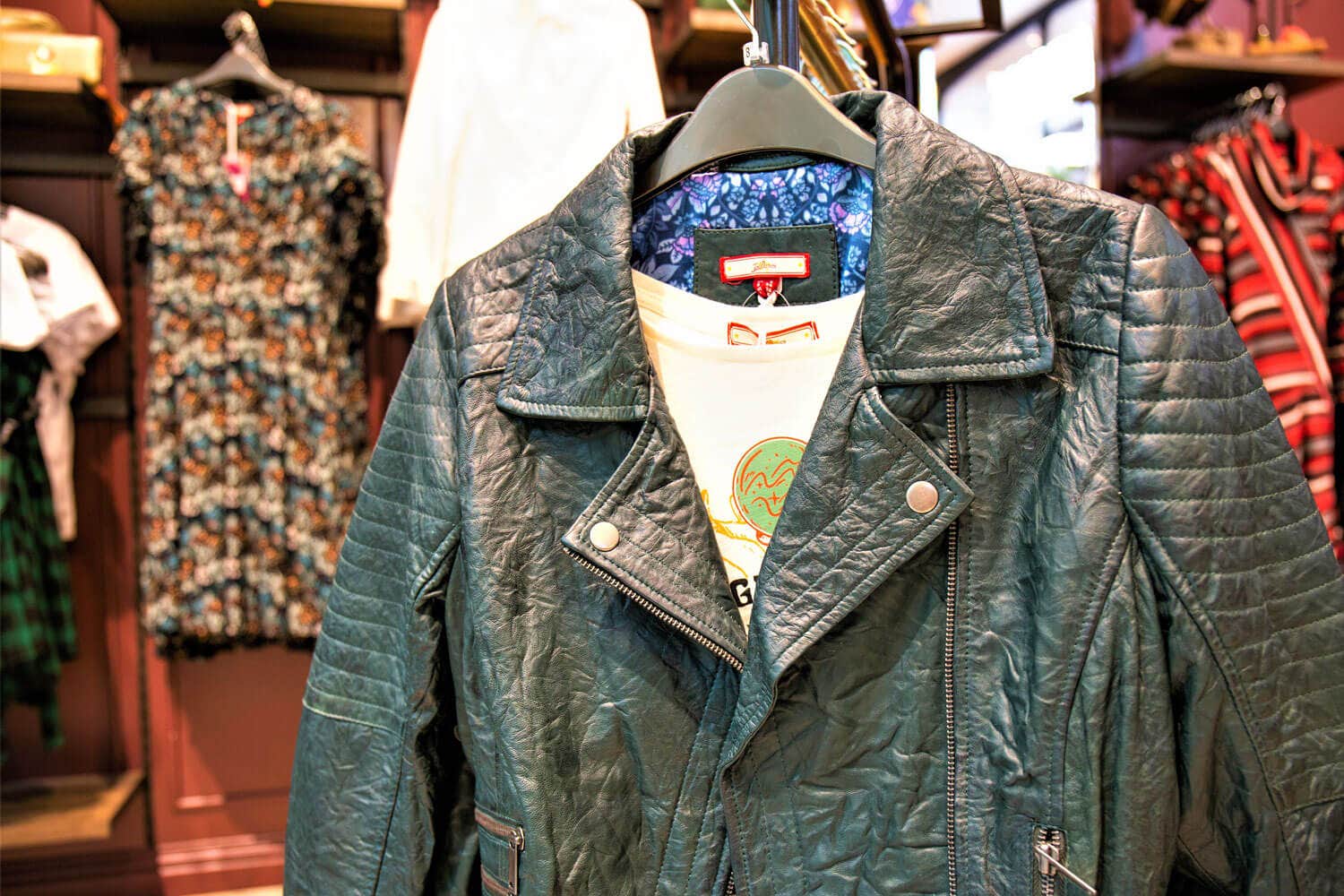 Visit us in-store and discover remarkable details and unique finishing touches – it's what we're known for at Joe Browns!
There's nothing quite like being able to look for a new outfit in person. You'll get to see our pieces up close and personal, while being able to touch and feel the fabrics and details. From contrast stitching, to beautiful embroidery and embellishment, you'll always find something unique when shopping with us.
Here's a sneak peek at our favourite details...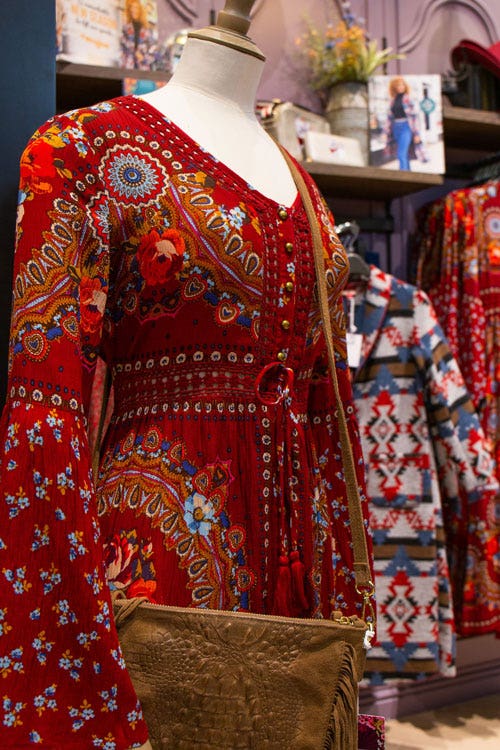 How gorgeous is our Boho Babe Dress? The flowing maxi shape comes in a rich floral print and is finished off perfectly with bohemian inspired detail. Check out the delicate gold buttons, funky tassel tie and beautiful trim - all these remarkable touches really give this dress the wow factor!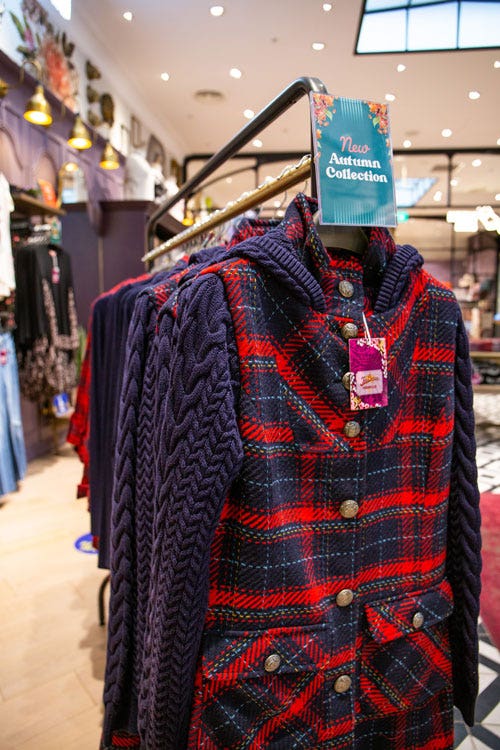 Looking for a new coat this season? Look no further! If you're wanting something stylish, practical and totally unique then our Cosy Check And Knit Coat ticks all those boxes. Our favourite features are the ornate gold buttons and cosy knitted sleeves. It's perfect for autumn adventures and brisk winter walks, where we predict people will ask 'where did you get your coat from?'.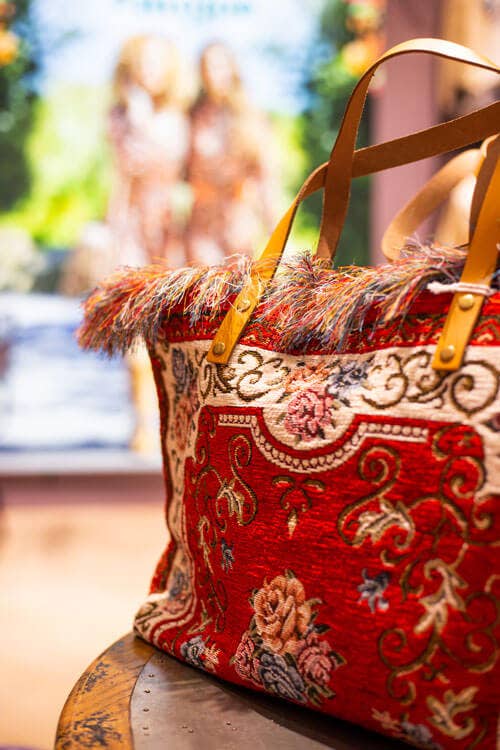 Introducing your must-have bag this autumn! This beautiful carpet bag has been made with love in Italy and as you can see it has fabulous detail, making it a statement piece that will look good with any outfit. Its intricate woven fabric, real leather straps and fringe detail create a one of kind style that will be your go-to bag for years to come.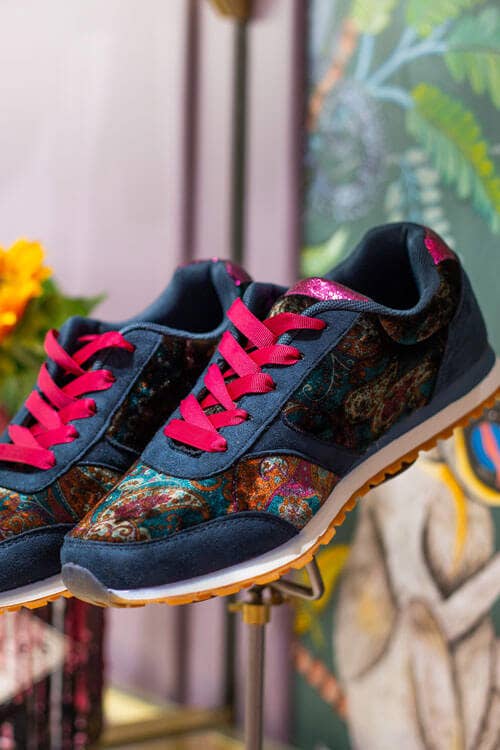 Discover our footwear section at the back of the store and you'll be blown away by the all the original details you'll find. Take a look at our Front Row Velvet Trainers – these unique beauties will help you look fabulous while on the run. The stunning floral print, metallic touches and luxurious pink ribbon laces add that extra finishing touch. Put your best foot forward this season in these stylish trainers.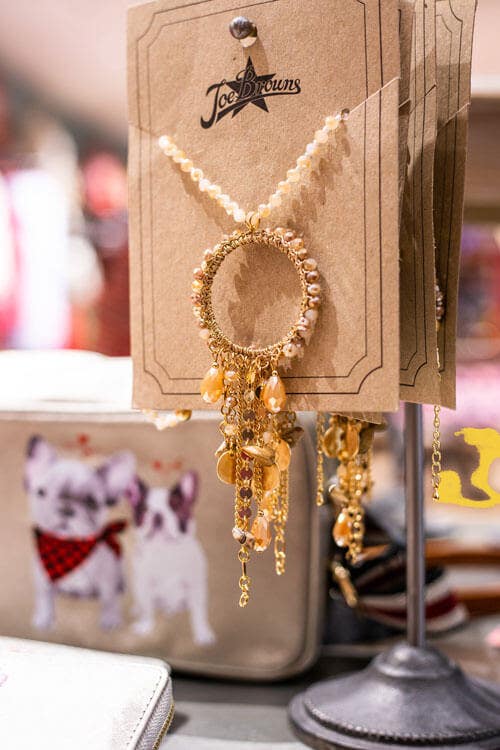 Glimmering beads and natural stones come together to create this captivating necklace – just look at the intricate design. Shop this gorgeous piece and lots more jewellery and accessories in-store and get ready to find something special.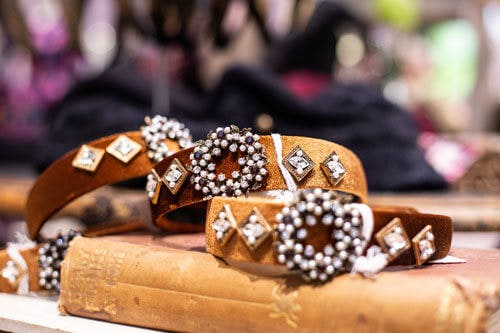 If you love a little sparkle, then the Diva Jewelled Velvet Headband was designed just for you! The velvet band is adorned with eye-catching charm details and opulent gems. Get ready to embrace your inner diva and celebrate the remarkable detail.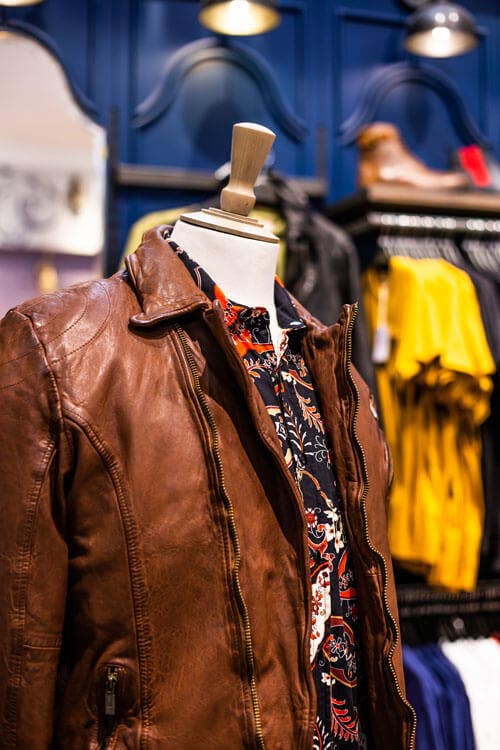 Don't forget our menswear has lots of incredible detail too!
Check out the Burner Leather Jacket , it's one of our favourite timeless styles that only gets better with age. If you look closely, you'll find plenty of original details that make it stand out from the rest. It's got funky stitch detail and zips that will really rock up your look.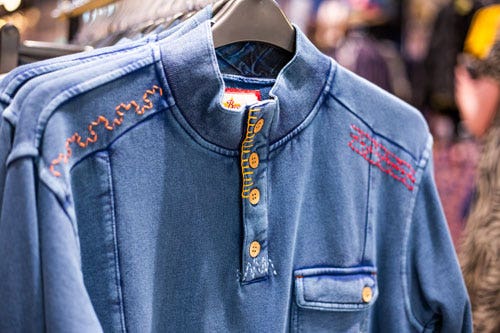 Our menswear is full of character and will easily help you embrace your personality and sense of style. Our Character Funnel does just that with its original finishing touches. Take a look at the colourful contrast stitching, which has been inspired by traditional Ikat textiles. There's also added wooden buttons to create a homespun customised vibe.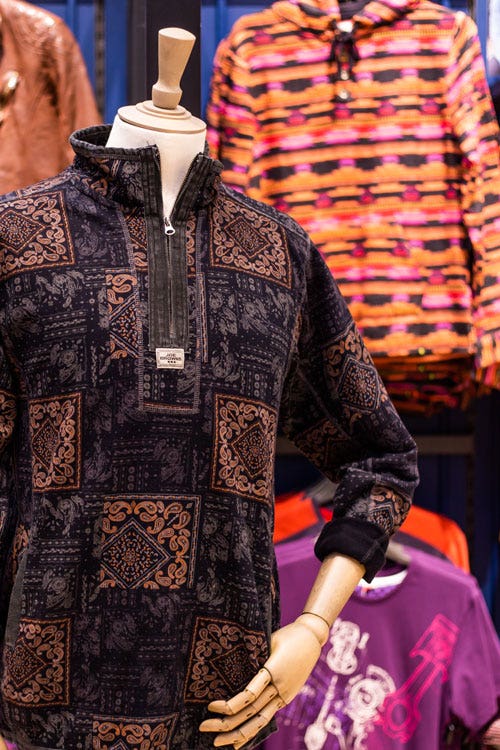 The On The Road Funnel is a statement style for your autumn wardrobe, wherever you're heading. Its unique bandana print mixed with contrast canvas trims and chunky zip help create something different for the open road.
We hope you've enjoyed seeing some of our favourite remarkable details. You can shop all these styles, plus lots more in our Meadowhall store now.
Scroll to top