Halloween Makeup - Glam Mummy!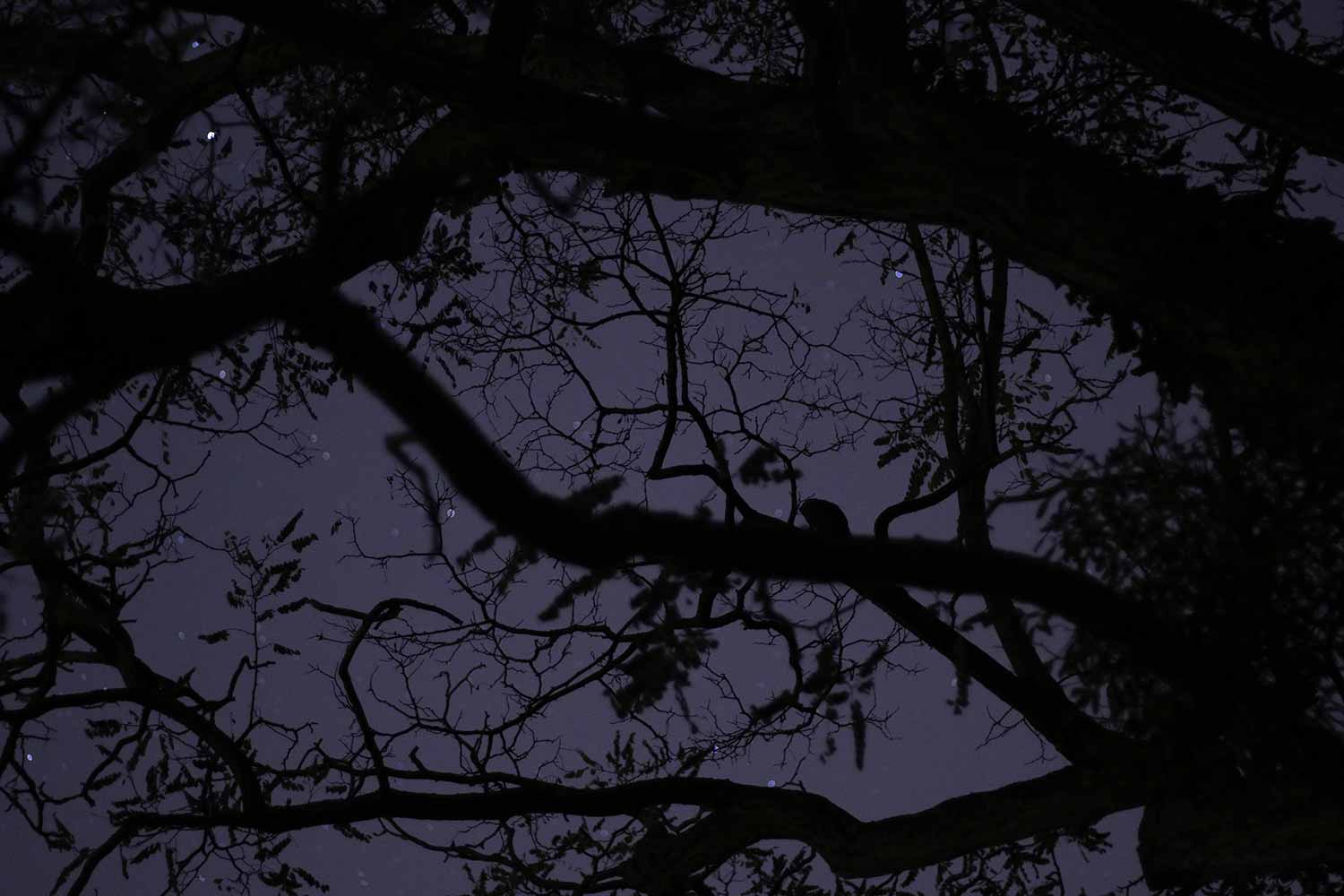 This is one for all the HallowQueens out there…

Looking for a super easy Halloween makeup look? You've come to the right place! Multi award winning professional makeup artist Rachael Divers has created a step-by-step guide so you can re-create her 'Glam Mummy' Halloween makeup.

Rachael has received global recognition for her Halloween creations and special effects work, it's fair to say she's a makeup marvel! We tasked her with creating a spooky character that didn't require much more than the contents of our makeup bag, so follow along for a beautifully scary Halloween tutorial…
What you'll need:
Creepy contact lenses
Light-coloured foundation
Concealer
Setting powder
Sculpting powder or a grey-toned eyeshadow
Purple (or black/brown) eyeliner
Purple and deep brown eyeshadows
Sparkly or foiled eyeshadow (iridescent and pinks work perfectly on this look, but gold will also look beautiful)
Mascara
Brow pencil/pomade
False eyelashes & lash glue
Pink lipstick
Lip gloss
Surgical bandages
Step 1:
Start with a clean face prepped with moisturiser and lip balm.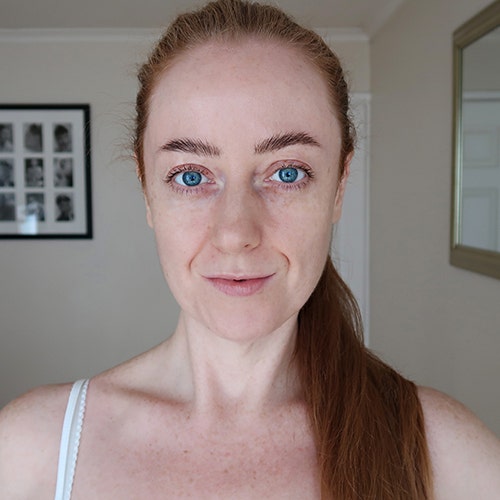 Step 2:
Add a creepy contact lens (or two!)
Add concealer to eyelids and all around the eye area before setting with a translucent powder.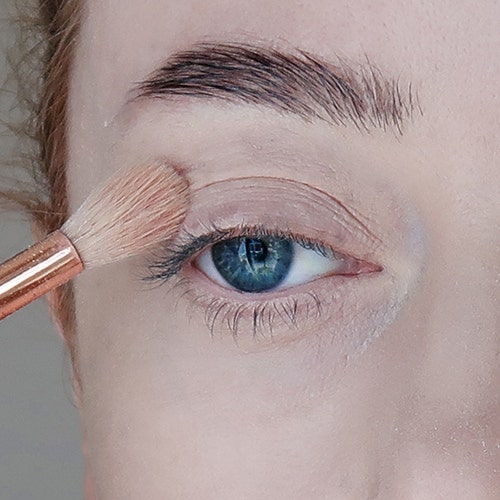 Step 3:
Add a cranberry toned eyeliner to the water line and smudge to the lash line below before smoking out with a mauve-toned eyeshadow. Add the same eyeshadow into the crease of the top lid and blend upwards and outwards.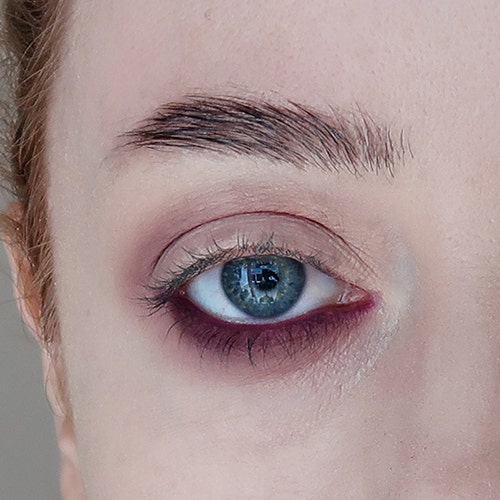 Step 4:
Add a deep purple toned eyeshadow into the crease and along the lower lash line and smoke out with a deep brown eyeshadow.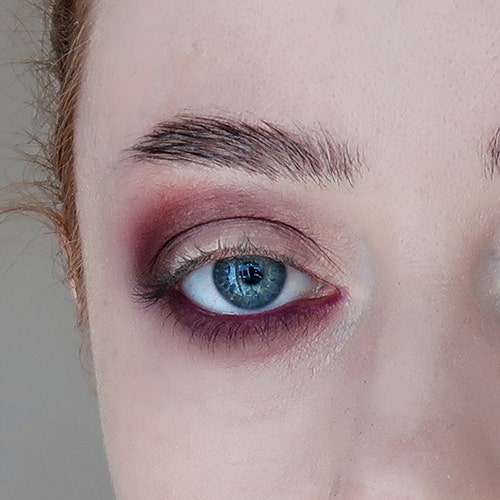 Step 5:
Using a shimmery eyeshadow, pat along the eyelid before adding iridescent glitter (make sure to use eye safe glitter!). Smoke out the inner corner of the eye to give a sunken effect.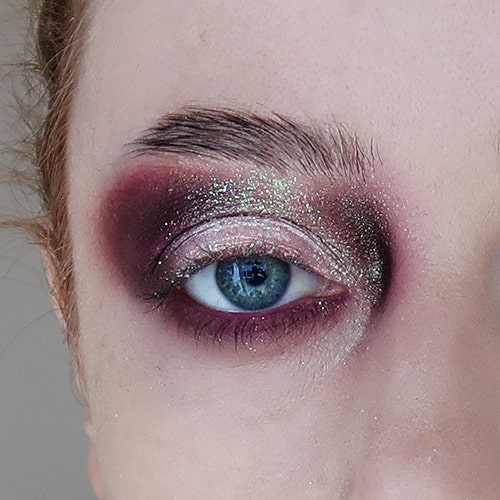 Step 6:
Add mascara and false lashes.
Fill in the brows using a brow pencil or pomade for a sharp finish.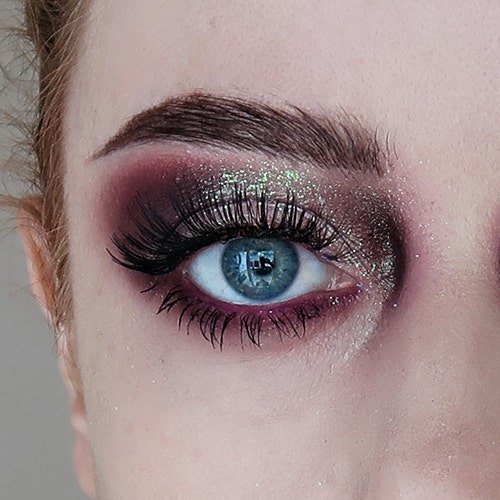 Step 7:
Apply a light-coloured foundation to the face, neck and chest before setting with translucent powder.
Begin to add shadows and shaping to the face by contouring areas like the cheekbones and collar bones. Add highlighter to any high points such as the top of the cheekbones.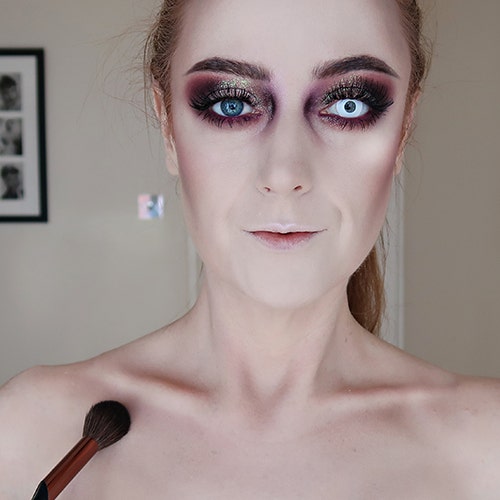 Step 8:
Using a long-wear lip pencil, apply a pink lipstick.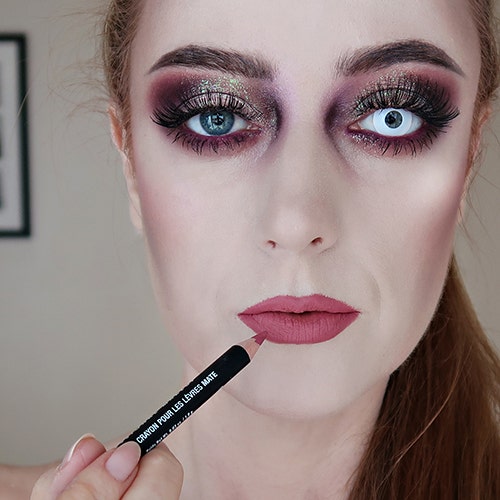 Step 9:
Pull your hair into a tight, high ponytail.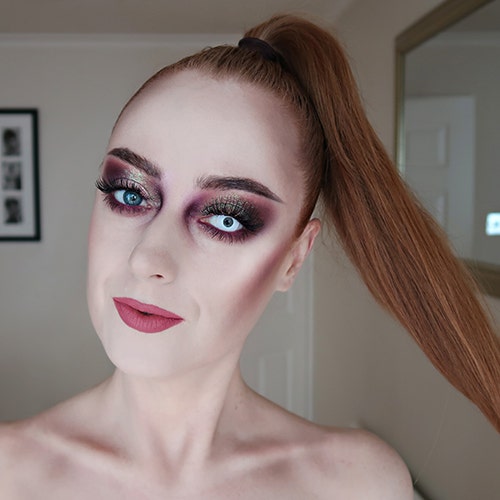 Step 10:
Apply a ponytail hairpiece (if using), add a surgical bandage around the top then plait in with the hair.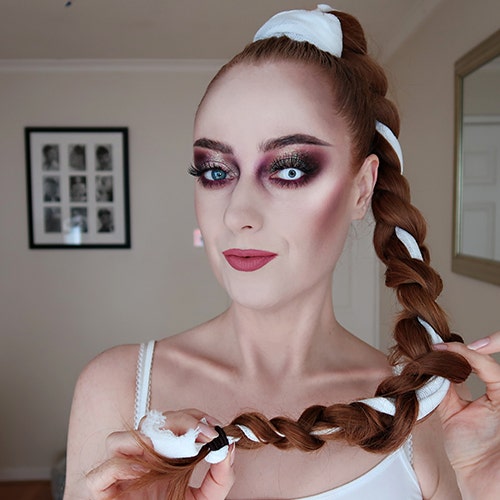 Step 11:
Complete the look with an outfit made from surgical bandages (I made my own by wrapping a few lengths around myself to make a top) before using a brown eyeshadow to add 'dirt' to your body and bandages.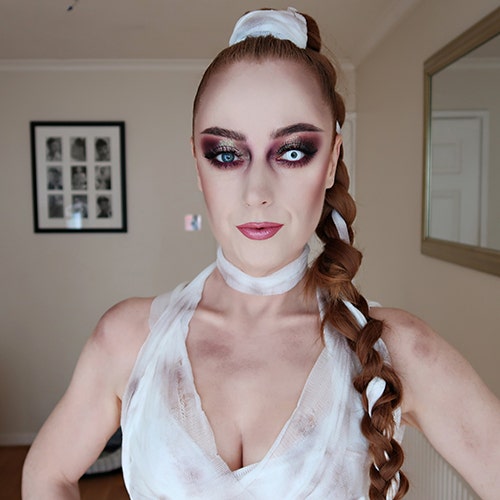 Add a slick of lip gloss and TA-DAA! Instant glam Mummy!
Rachael
x
We'd suggest you execute this scary makeup creation while listening to a mummy's favourite music… wrap music!
Sorry, we couldn't resist the opportunity for a terrible Halloween joke! Happy haunting.
Scroll to top