GET TO KNOW… our Finance Director!
Name & Job Title:
Darren, Finance Director.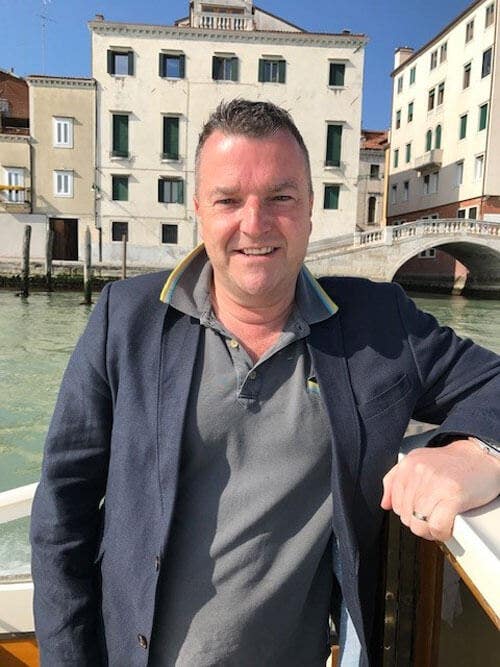 On my bedside table you'll find:
Apart from a wedding picture and a lamp, there is always my iPhone and AirPods; with eyesight failing me it's a bedtime listen rather than a bedtime read.
My favourite UK city is:
York where I live, but if I was travelling further afield it would be up the North East Coast on the train and onto Edinburgh.
My best holiday was:
Langkawi in Malaysia. I had so many experiences, from learning how to cook traditional Malaysian food with Mr Shuk, to trying an intermediate Yoga class in 95-degree heat, and finally finding out there are two sorts of Monkeys on the island. Those that you can take a wonderful holiday photo with and those that you should just keep walking past and definitely not make eye contact with...
My food weakness:
Being posh it has to be fine dining. (*We imagine Darren wrote this with a smirk!*)
I will basically eat anything but Sea Cucumber – if you've not heard of this delight before you might want to look it up, it's a mixture of chewy skin and slime!
My tipple is:
Like everyone nowadays a G&T, but on special occasions it has to be a sherry cask whisky.
My favourite box set to re-watch is:
There are so many great box sets available that I find I am always looking forward to the next one rather than re-watching any. One series I'm particularly enjoying at the moment is "For Life" – a prisoner becomes a lawyer to fight to overturn his life sentence for a crime he didn't commit.
I'm currently listening to:
The Marlow Murder Club on audible, but music wise it always comes back to Bowie.
I instantly relax when…:
I see Charlie's tail wagging. He is a springer spaniel in case you were worried about that answer.
I want to be remembered for:
Just being remembered would be a start.
I'd describe my style as:
A wooden contraption at the bottom of the garden which helps me get over the fence.
My personal mantra is:
Make sure you take time to stop, appreciate, understand, and enjoy the moment.