Happy Hour - Joe's Pub Quiz!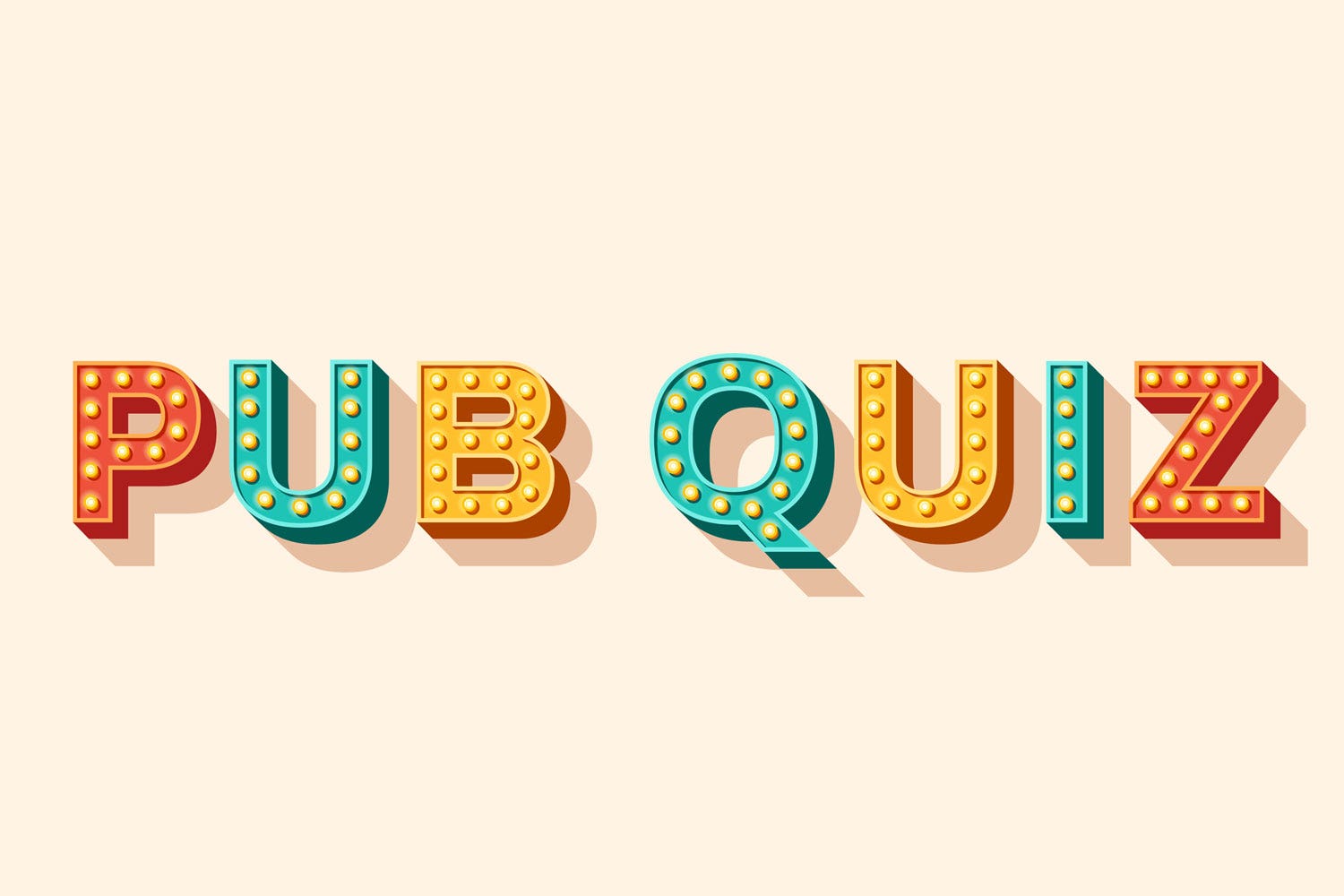 It's beginning to look a lot like… HAPPY HOUR!
With everything going on in the world right now, it has never been more crucial for us to think about what really makes us feel good… all the fabulous things that go into the mix to create our own recipe for happiness!
So, we put our heads together (virtually of course!) to see how we could bring you lovely lot a big slice of fun and happiness…
Without further ado, we'd like to introduce you to our new piece of Friday fun – Joe's Happy Hour!
Each Friday, our Happy Hour aims to provide you with an hours' worth of light-hearted entertainment – things you can do from the comfort of your own home. This week's dose of Friday feel-good comes in the form of Joe's Pub Quiz - 20 fun-filled questions for you to have a crack at!
The first two images you'll see below are the questions, the third image contains all the answers so make sure you don't peek!
To share the fun with friends and family you can screenshot the questions and send them in the group chat, or why not grab a glass of fizz or perhaps a cheeky beer (or 2), jump on a video call and act as Quizmaster?!
Questions: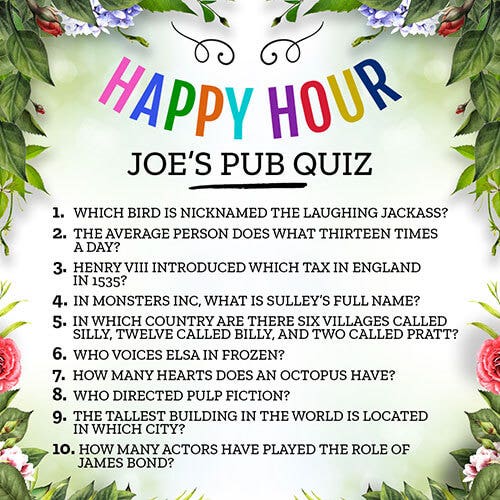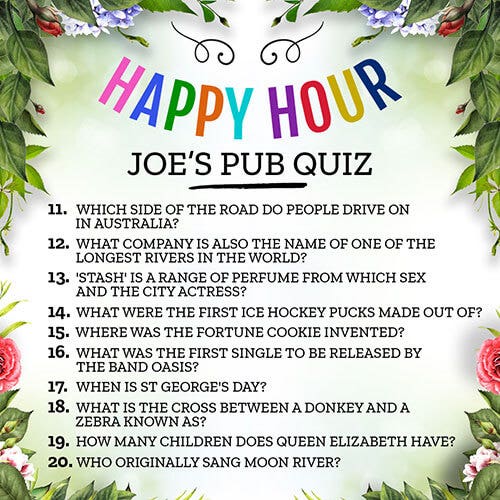 WARNING – Scroll any further and you'll see the answers…
Answers: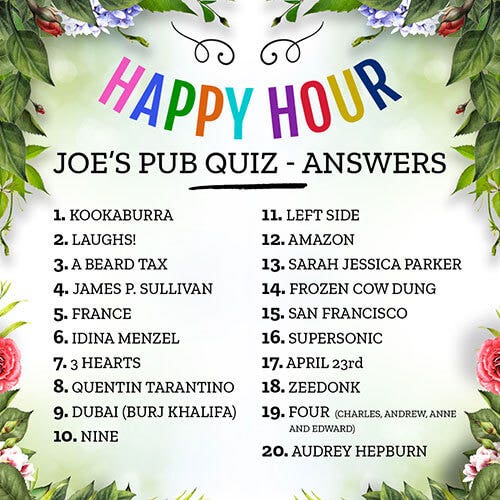 Happy quizzing! Feel free let us know how you get on by commenting on our Facebook post and sharing with friends.