Meadowhall Store Christmas Gift Guide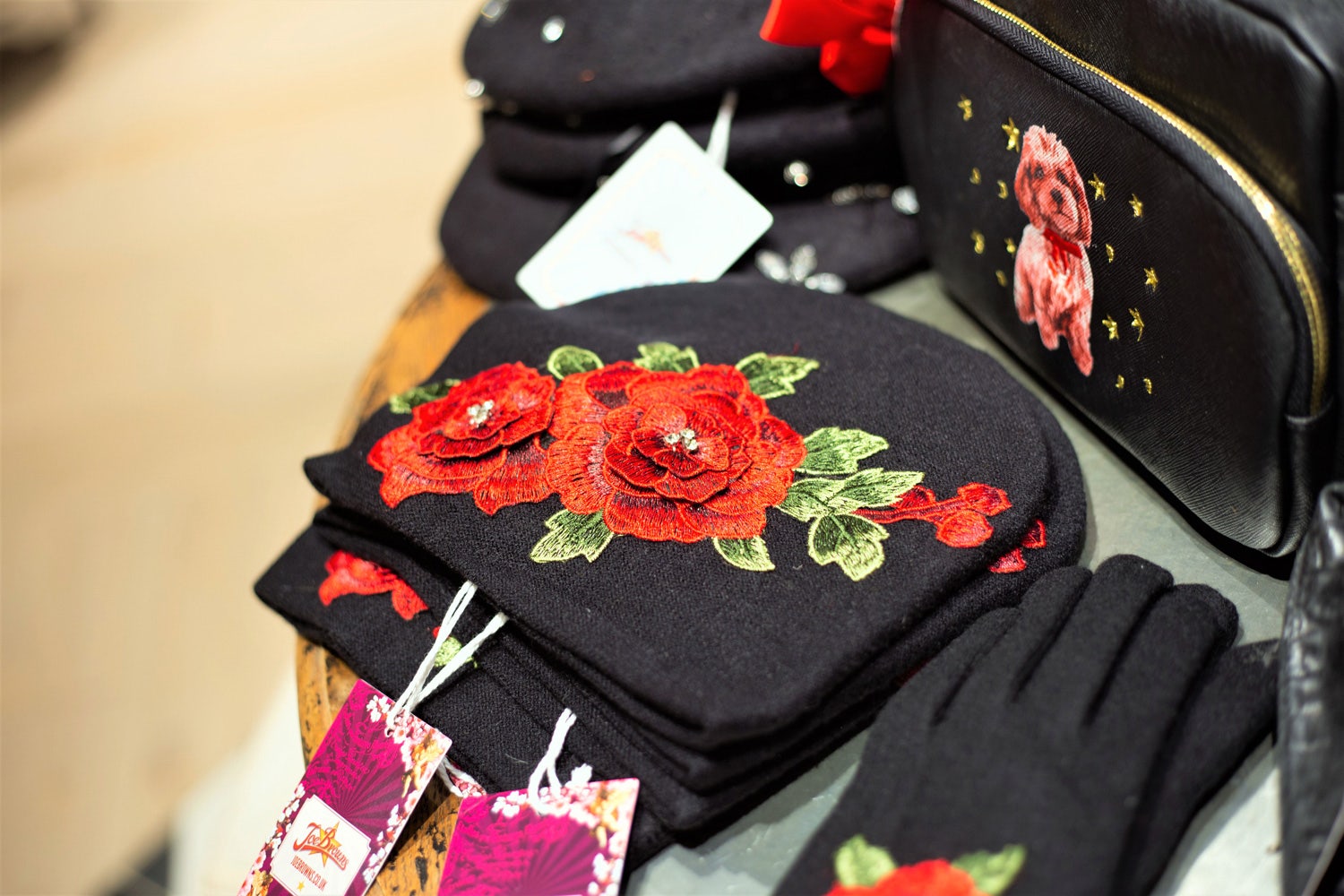 Tis the season to treat your loved ones to something special! Starting your shopping can be a daunting experience, but don't fear, we've created the ultimate gift guide to make it a little bit easier. From dazzling accessories with beautiful details for her to statement shirts to help him get the party started, you'll find something truly unique to put under the tree.
There's nothing like being able to choose gifts in person, so why not make our Meadowhall, Sheffield store your one stop shop this Christmas?! Check out a few of our favourites before you visit…
Dazzling Accessories
Spread the joy this Christmas and treat her to a little luxury.
Our Goldfinch Couture Shoes and matching Goldfinch Couture Bag bring together beautiful jewel tones and gorgeous detail to create vintage inspired pieces, finished with velvet bows for that extra special added touch.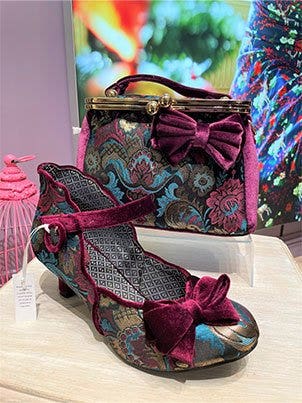 Beautiful Clothing
Give the gift of gorgeous garments to add to your loved one's wardrobe this year. Every Joe Browns garment is a stunning staple or statement piece designed to unleash their #mojoe and have them looking – and feeling – their best!
Our Dazzling Devore top is the ultimate festive go-to top this year, the shimmer and sparkle of this stunning item  has to be experienced with your own eyes. Build the ultimate statement Christmas outfit by opting for some tailored black jeans and a simple black heel for a stunning silhouette.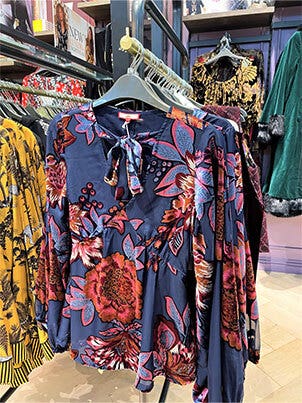 Luxury Nightwear
Have many a Silent Night this Christmas with our wonderful new range of pyjamas. Inspired by safari adventures, you can expect wonderful patterns and designs to suit your preference of PJ. From slip nighties and classically tailored pyjamas in mesmerising mustards to beautiful black and white sets embossed with exotic creatures.
For the ultimate good night's rest, go above and beyond this Christmas. Go all out couture with our Velour Couture PJ sets and the Embroidered Couture Robe. Treat the queen of the household to an imperial set of nightwear fit for an aristocrat.
Sparkling Jewellery and Hair Accessories
For the human magpie with a love of all things shiny, opt for our magnificent collection of jewellery and statement headbands! Packed with personality and shine, they're guaranteed to turned heads and take an everyday outfit from drab to fab!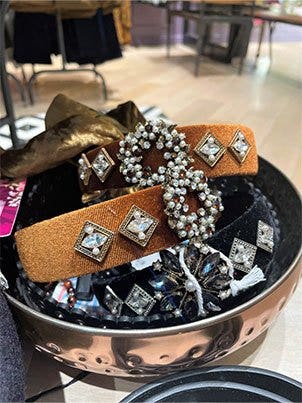 Wonderful Winter Warmers
Stay snug and stylish this winter with our collection of hats, gloves and scarves. Each packed with classic Joe Browns personality and practicality, a winter warmer gift is sure to be a winner this year! Pick a matching set of gloves and scarves, or mix and match for an impactful statement.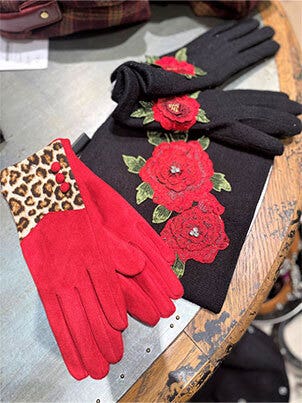 Statement Shirts
A classic Joe Browns staple every man needs in his wardrobe; a statement shirt can't be missed from your gift list! For the floral lover to the paisley patriot, the fun fella to the beer boy, there's a Joe Browns shirt for each and everyone!
Go full festive for the festive folk, or alternatively go with an effective and evergreen shirt that can be worn all year round for a statement look this Christmas.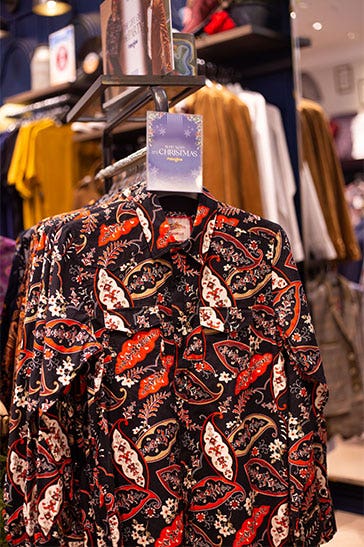 Original Graphic Tees
For the fun-loving and funky men, we have a fantastic range of t-shirts this season to suit your friends and family to a 'tee'! From the music-lovers to the biker boys, to those packed with personality, there's a fantastic graphic printed tee for everyone.
A classic tee is the perfect finishing piece to slip on with their favourite jeans and boots – meaning you can't go wrong!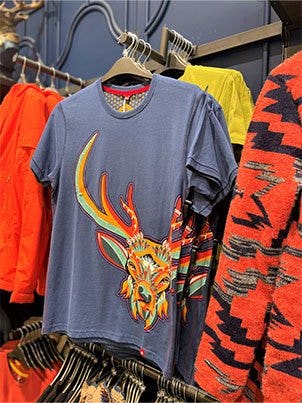 Stocking Fillers
What's Christmas without a funny little stocking filler? Well, we've got plenty! Cocktail recipes and tongue-in-cheek books are funky little additions to the stocking that always go down well – especially if the cocktail connoisseur wants to try the recipes immediately!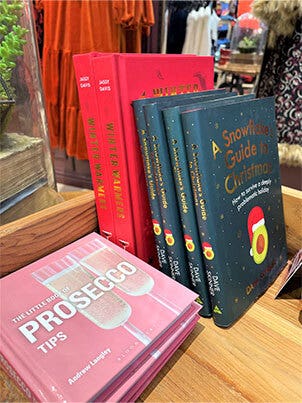 Awesome Accessories
Scarves, socks and beanies a-plenty! As an extra stocking filler for someone special, our range of unique socks and scarves are a sure-fire treat, (because who DOESN'T always need a new pair of socks?) so stock up this festive season and treat your friends and family to something extra-special. Everyone needs awesome accessories from Joe Browns!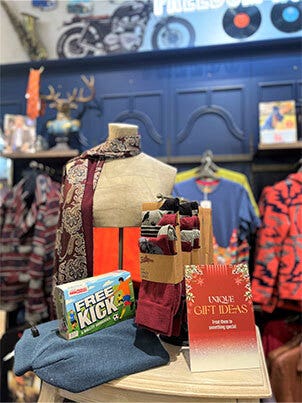 So what are you waiting for? There's plenty more to see with your own eyes - come on down to our Meadowhall store for a whole heap of remarkable Christmas presents to remember!
Scroll to top