Cocktail Recipe: Spiced Silver Bell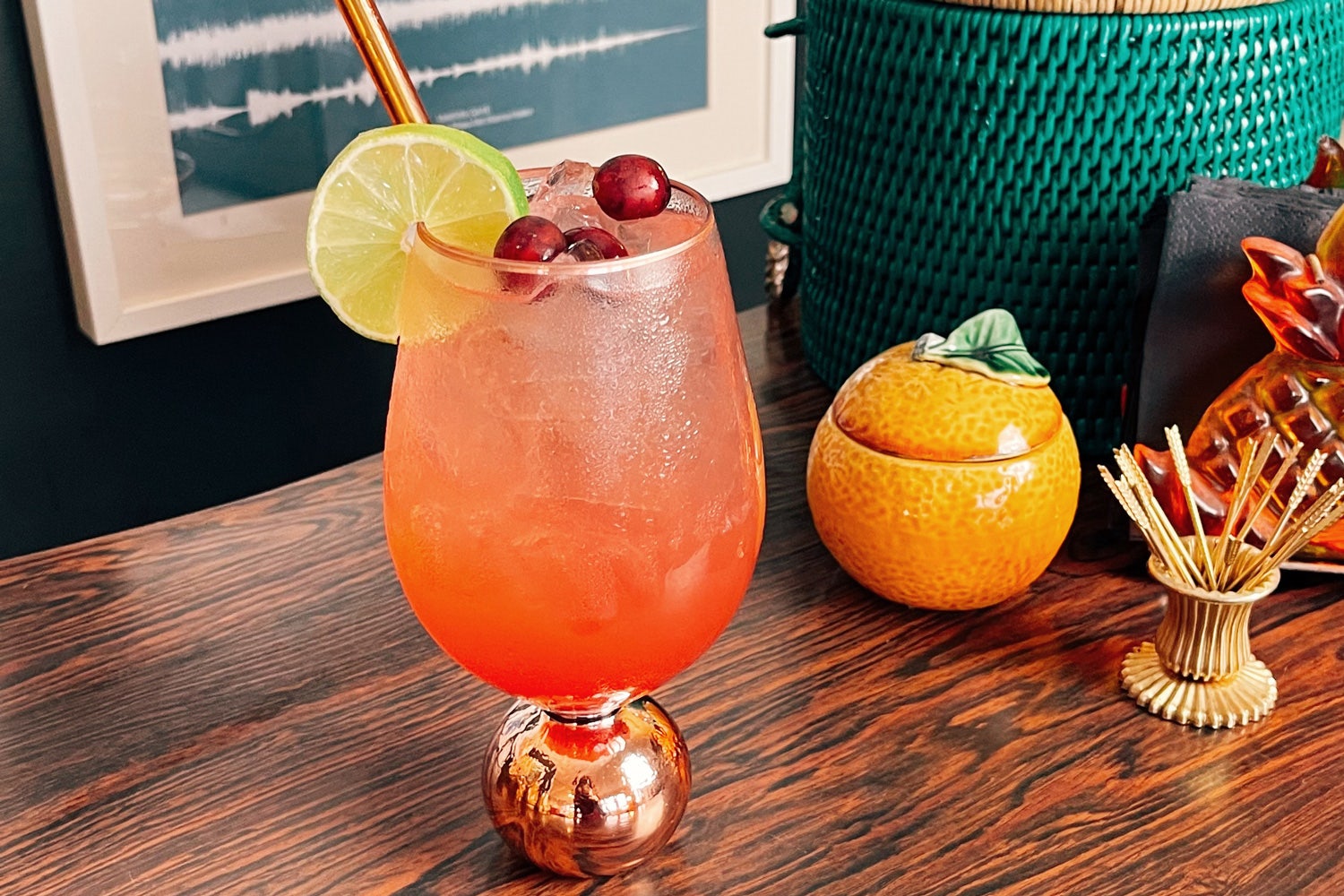 Brrrr, the chill is in the air, which means the festive season is well on its way - and it's beginning to look a lot like cocktails! While the big day is fast approaching, we've still got some bold weather to brave - so why not stave off the cold with our luscious Spiced Silver Bell cocktail?!
The Joe Browns team have joined forces with Drinks with Bar-barella to develop a fabulous new cocktail; the Spiced Silver Bell! This deliciously seasonal tipple is sure to warm your cockles.
Serving: 1 drink
What You'll Need:
For the spiced cranberry syrup:
¼ cup Water
½ cup brown sugar
⅓ cup cranberries
1 cinnamon stick
½ tsp cloves
½ tsp nutmeg
½ tsp orange zest
For the cocktail
50 ml silver tequila
25ml fresh lime juice
25ml spiced cranberry syrup
Ginger beer
Lots of ice
Lime and cranberries to garnish
Equipment
Pan
Sieve
Small bowl or jug
Bar spoon
A large glass
Reusable straw
Method:
Step 1: Make your spiced cranberry syrup by adding all of the syrup ingredients to a pan on a medium heat. Once boiled, turn the heat to low and simmer, stirring throughout for 10 - 15 minutes until the mixture is combined, and an even red colour.
Step 2: Using a sieve over a small bowl or jug, strain out the solids from your syrup mixture until you're left with a thick smooth liquid. This is your spiced cranberry syrup!
Step 3: Fill your glass with ice ⅔ of the way. Add 50ml silver tequila, 25ml fresh lime juice, 25ml of your spiced cranberry syrup, and give the contents a thorough stir with your bar spoon.
Step 4: Fill the glass to the brim with more ice and top up with ginger beer.
Step 5: Garnish the rim of the glass with a wheel of lime and add a few cranberries, stick in a straw - and you're done!
Try this winter warmer to jump into the festive season, or yule be sorry you missed it! To see Bar-Barella mix this up herself, head over to our Instagram page where we have a video of her in action.
If we don't see you before, the gang at Joe Browns hope you have your elf a merry little Christmas!
Joe
Scroll to top