The Happiness Coach shares the recipe for happiness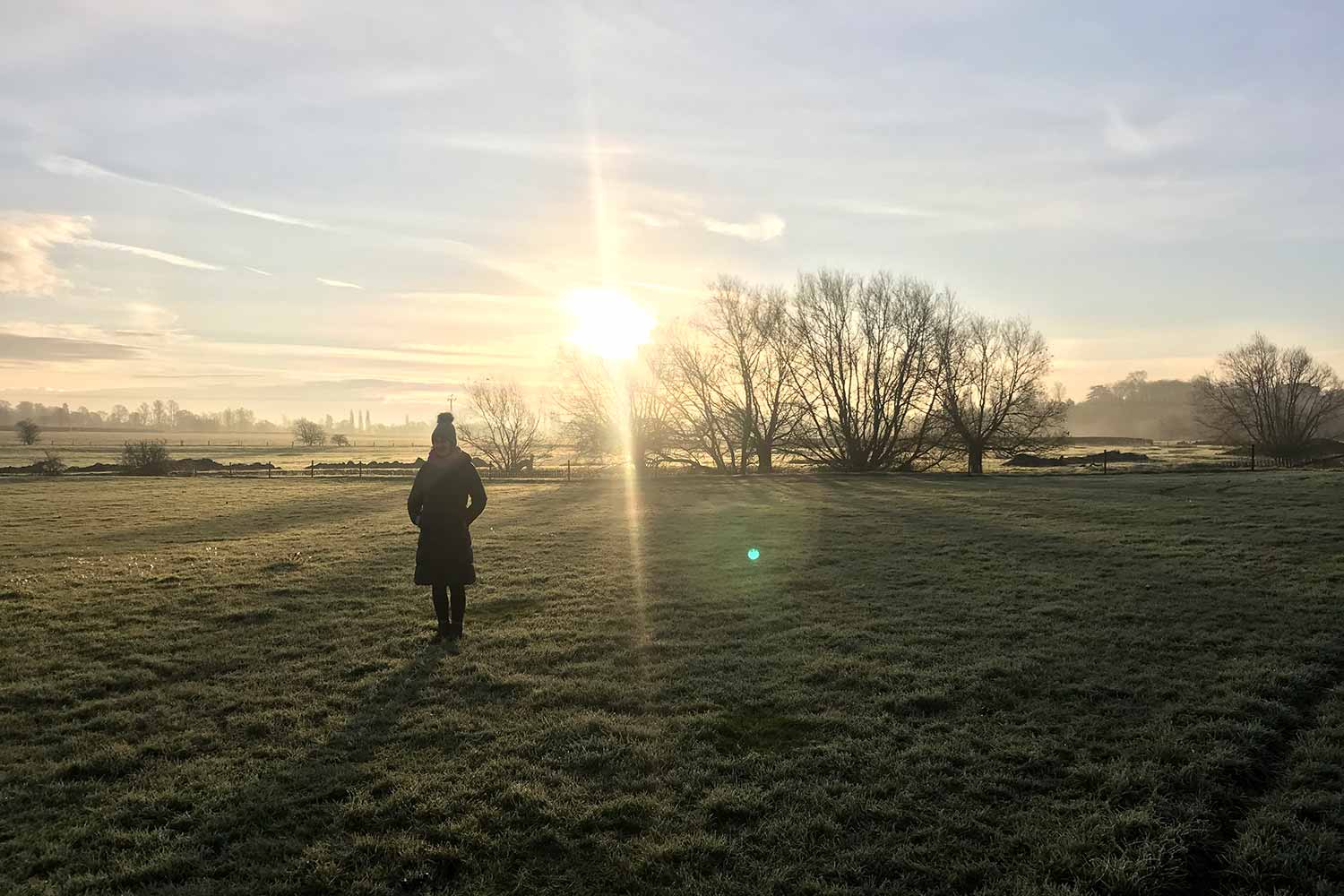 Clare, aka The Happiness Coach, helps people struggling with anxiety and/or burnout regain their motivation and confidence by developing a mindset to create the life they deserve and desire.

Here Clare shares with us the simple ingredients for happiness…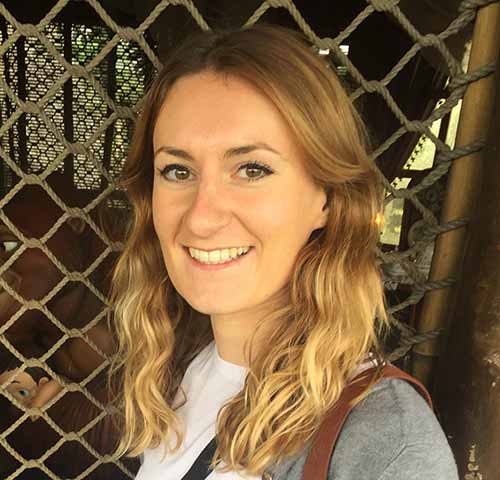 A Recipe for Happiness During a Tough Time
A signature self-care dish, best served with others in mind. Loved ones will particularly appreciate your effort as they tuck into the result!
Ingredients:
Serves a crowd
10 tablespoons of gratitude
2 handfuls of affirmations
1 level tsp of courage
2 heaped tsp of laughter
1 heaped tsp of patience
1 litre of journaling (created from the above ingredients)
400g can of emotions, drained
Pinch of salt
Season over time
Method:
Step 1 - Start with 10 gratitude statements. Mix together large statements such as "I am grateful for the house that I am living in" with smaller statements such as "I am thankful for the smell of my morning coffee". Make sure to include 10 statements to get a really strong and vibrant flavour.
Step 2 - Add in 2 handfuls of affirmations, aka positive statements. Even though these might sound naff, affirmations are scientifically proven to boost self-esteem and confidence. By reinforcing your mind to think and believe these positive statements, your subconscious mind will start to rewire the negative thought patterns you have at the moment. An example of an affirmation to help your self-confidence would be "I am enough" or "I grow and become a better version of myself every day".
Step 3 - Once you have mixed the 10 tablespoons of gratitude with 2 handfuls of affirmations, leave them to marinate to enhance the flavours. Meanwhile, mix the dry ingredients together - a level tsp of courage (not too much is needed), 2 heaped tsp of laughter and 1 generous tsp of patience - into a separate bowl. You can buy these ingredients from various different locations; courage is often found in the acceptance aisle, whilst laughter can be easily found on Netflix or through a dad joke, and patience is often the hardest, but most rewarding to find. For this ingredient it is often best to start with making yourself wait.
Step 4 - Now it is time to mix the wet and dry ingredients. This will help create the 1litre of journaling. Start with an empty bowl, and begin tipping out all of your thoughts and emotions into it. Journaling helps de-clutter your mind and sieve out all of your worries, pain and feelings. Remember to slowly add courage, laughter and patience!
Step 5 - It's time to drain your emotions through gentle or intense exercise. This part depends on how you are feeling. HIIT training or a run might be best. Or opting for 20 minutes of yoga or tai chi might be exactly what is needed to release positive hormones and help your body drain away the negative emotions.
Finally, always remember to take life with a pinch of salt. It lessens the bitterness and harshness of negative events or emotions, and makes everything taste so much better!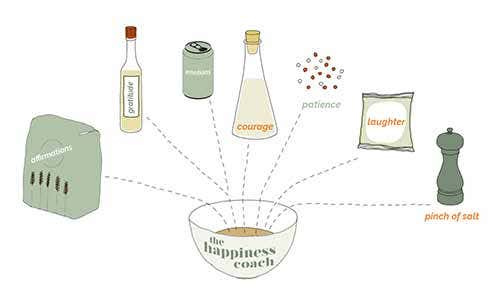 Like with any great dish, your worries and problems will always improve over time. Your strong emotions will fade away and past obstacles will often seem less challenging. If you find that your patience is dwindling and you want someone to help you speed up your recovery from anxiety or burnout, reach out to Clare, The Happiness Coach. Clare helps ambitious people overcome anxiety and burnout through online 1-1 and group coaching.
Follow Clare, The Happiness Coach, on Instagram @the.happinesscoach or check out her website - www.the-happiness-coach.co.uk.
If you enjoyed reading this we think you'll also like our guest post by The Joyful Coach - click here to read.