Simple Cocktails Perfect for a Valentines Dinner.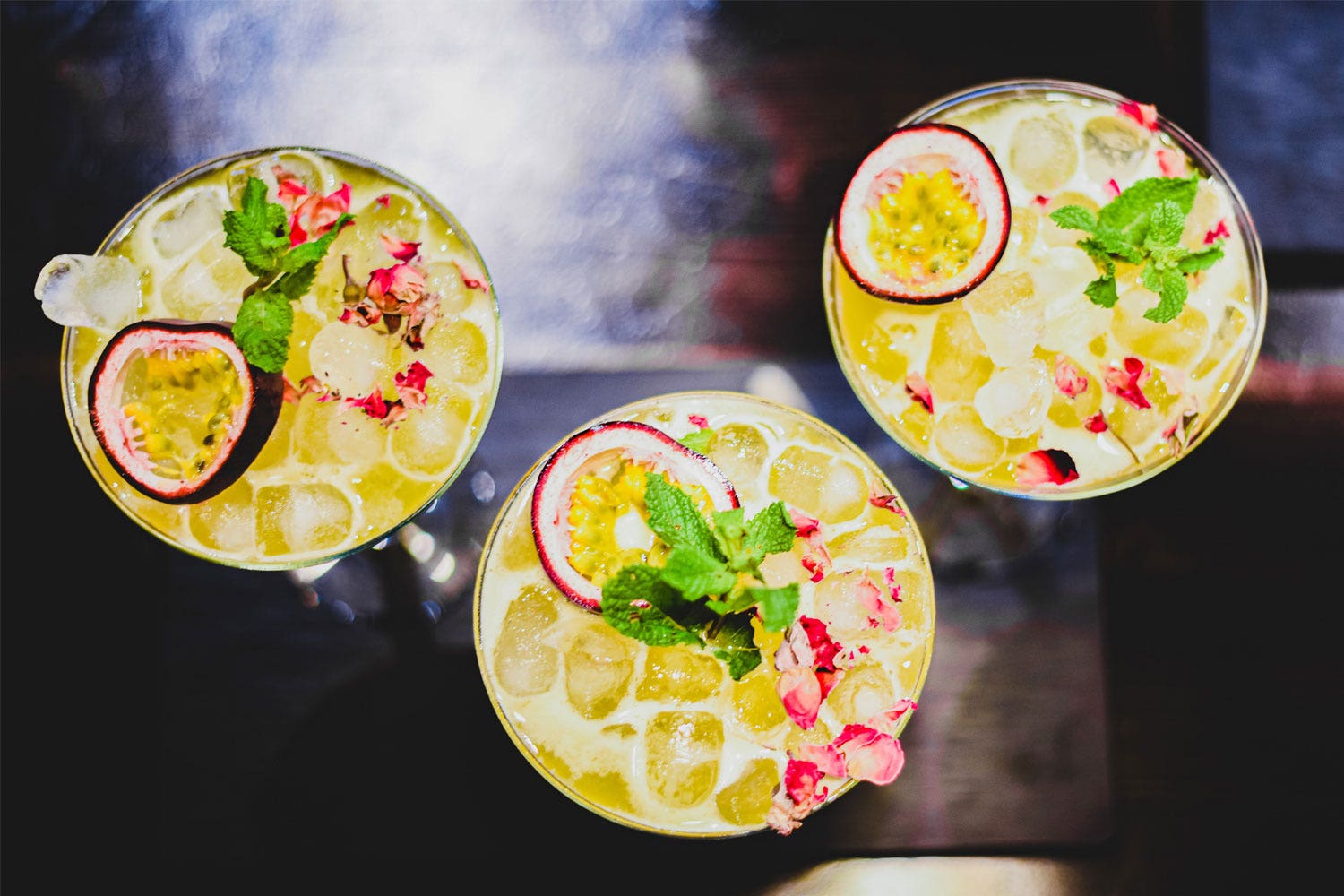 Valentines (or Galentines!) Day may be looking a little different this year, but that doesn't mean we can't enjoy it!
From marvellous Mai Tai's, to effortless Espresso Martini's, we've pulled together 3 lip-smackingly good cocktail recipes that you can shake up easily at home.
So, why not become your own mixologist, head to the breakfast-bar and raise a glass (or 3) to celebrating in style at home!
First up we have an oldie but a goodie - the Good Ol' Whisky Ginger!
We like to compliment our whisky cocktail with a dish that's refreshingly spicy too, so if you're planning your meal around your tipple this Valentines, we recommend pairing it with a Thai Noodle Salad. Alternatively, if you're really going for it, why not try a Papaya Salad to really pack a punch!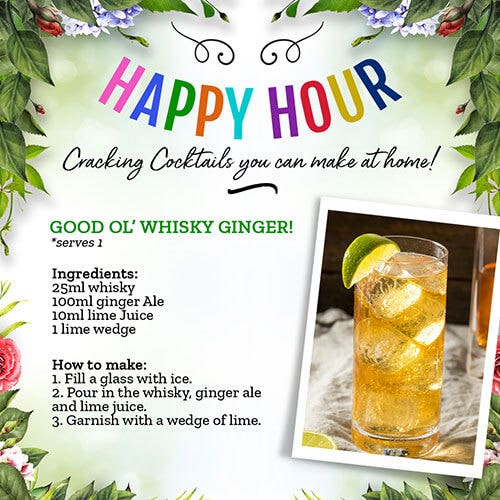 If in doubt, get the rum out! Say hello to the marvellous Mai Tai…
"Maita'i" is Tahitian for "good", but we think it's super! Tropical and fruity, one sip of this delicious cocktail and you'll have the urge to change into a grass skirt!
We like to serve our Mai Tai with a dish that feels equally as exotic. How about a beautiful seafood platter, or perhaps a Beef Teriyaki would be more to your taste?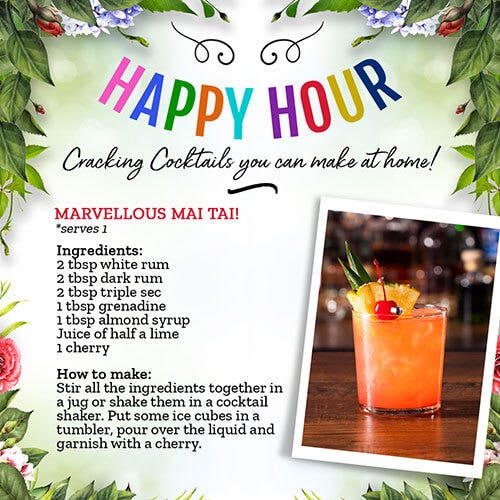 A timeless classic, check out this effortless Espresso Martini recipe…
In our eyes, the pièce de resistance of any meal is the final course. Just as you might be feeling a little full (and potentially sleepy!) after previous courses, this is the ideal time for the Espresso Martini to really shine! A hit of refreshingly boozy coffee with a sweet edge is the perfect accompaniment for dessert.
We think this cocktail pairs perfectly with a rich chocolatey pudding. You'll definitely be wanting a second helping of this!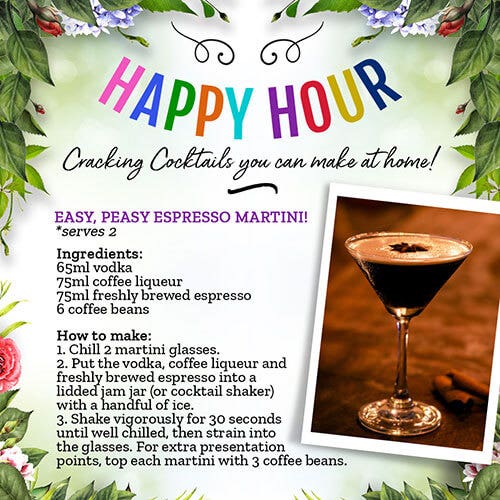 We hope we've given you some fizz for thought and provided some inspiration for a cocktail night at home.
If you've got a sweet tooth and are looking for the perfect dessert to whip up for the big night in, why not check out our 3 Irresistible Nutella Recipes here.