World Cocktail Day: 4 Ultimate Summer Cocktails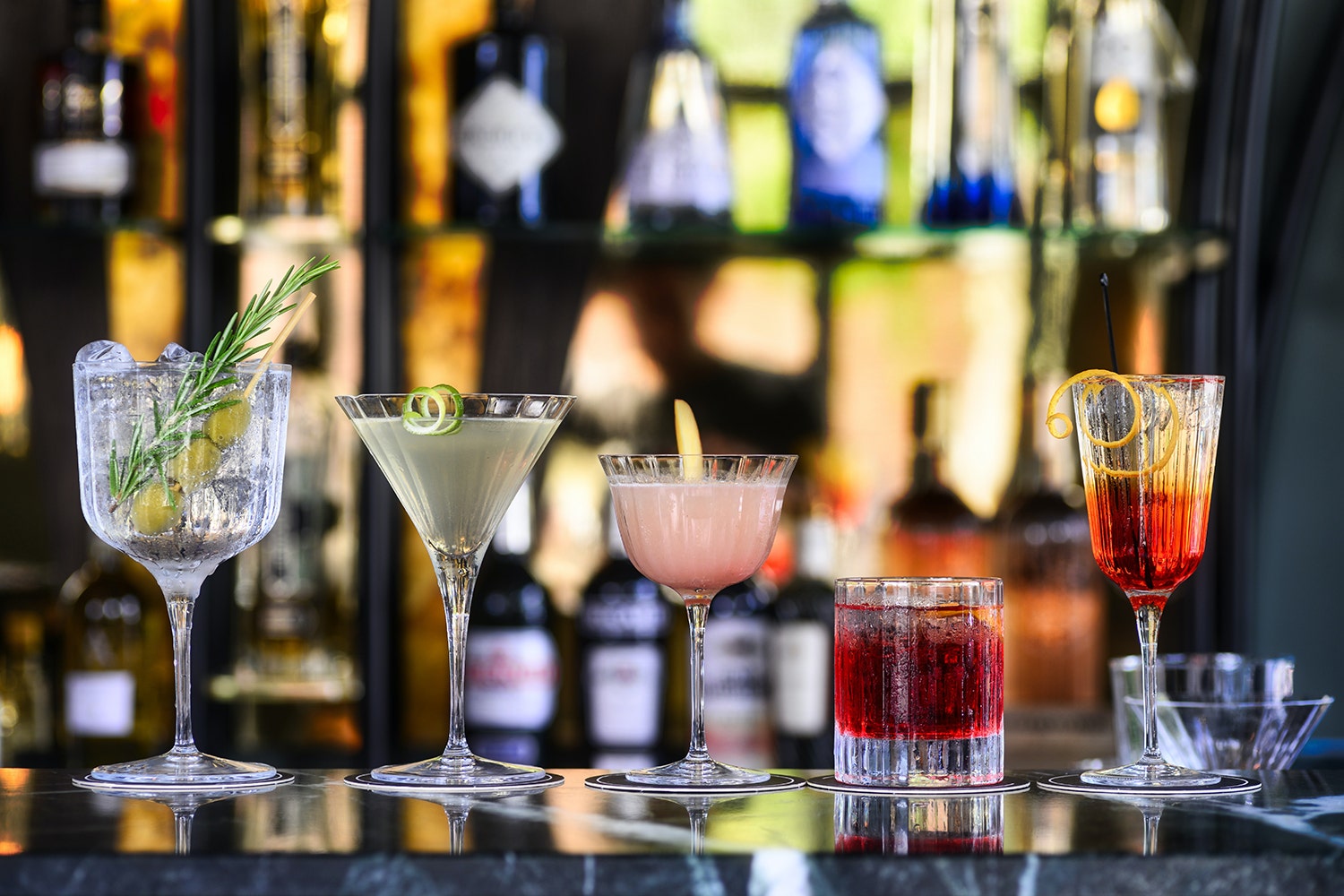 Is there anything better than cocktails on a sunny day? Whether you're nursing a hangover at brunch or playing out at happy hour, we have a list of our ultimate summer cocktails in good time for World Cocktail Day. With long, hot summer days fast approaching, get tipsy with our top cocktail recipes that taste like sunshine!
Mojito
If you remember our Mojoe Mojito recipe from 'Drinks with Bar-Barella' last year then that's a wonderful option, however we've revamped the mojito for a hot summer day, featuring a whole heap of crushed ice and served long. We know it's not all about size, but no one wants a tiny cocktail.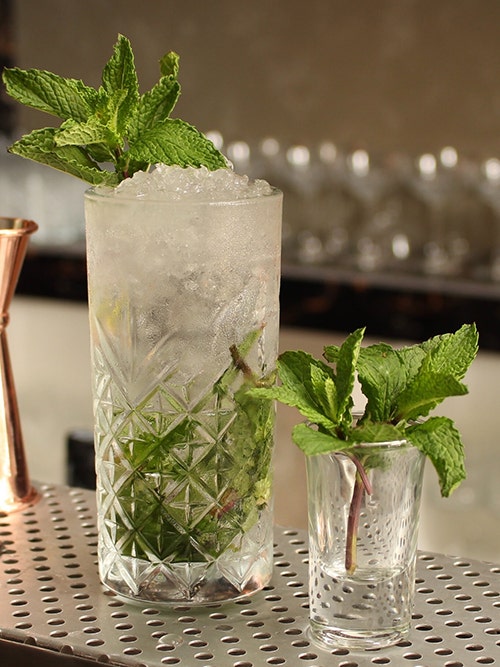 Ingredients (Yields 2)
2 sprigs of mint (to be on the safe side!)
120ml Rum (we like white or gold rum)
30ml Lime juice
20ml cane sugar syrup or granulated sugar
Soda water
Crushed ice
Equipment
Bar spoon
Jug
Method
Muddle the lime juice, sugar or syrup and mint leaves in a jug to release the flavours of the mint and blend the sugar.

Pour over the rum, stirring with your bar spoon.

Pour the mint and rum mixture evenly into your glasses followed by crushed ice to the brim

Top up with soda water to taste, stir the drink, garnish with mint and serve.
Pina Coladas
Take a trip to the Bahamas with every sip of your pina coladas, and you'll never love your blender more! With this super-exotic cocktail, it's all about the presentation, so if you like pina coladas (and getting caught in the rain) then read on for the recipe.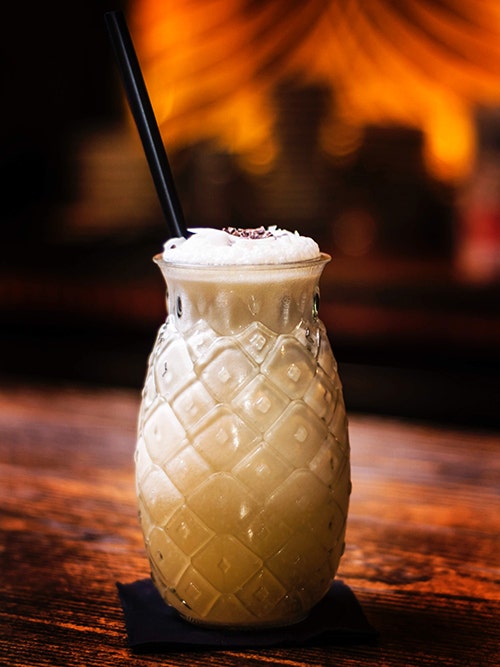 Ingredients (Yields 2)
250ml Pineapple juice
120ml White rum
120ml Coconut cream
Wedge or ring of pineapple to garnish.
Equipment
Blender
Ice cube trays
Method:
Mix the juice, rum and coconut cream together in a jug

If you don't have a blender, this would be the part where you pour and garnish.

Pour the mixture into the ice cube trays and freeze for at least 1 hour, or overnight.

Add to your blender with a few normal ice cubes. Blend until it forms a slush consistency.

Serve and garnish with a pineapple wedge.
Bloody Mary
The ultimate day-after drinking drink - served spicy - that'll cure your hangover and drag your soul back into your body. This one's super simple: Switch off the lights, look in the mirror and say 'Bloody Mary' three times. Just kidding - if only it were that easy! Here's the recipe.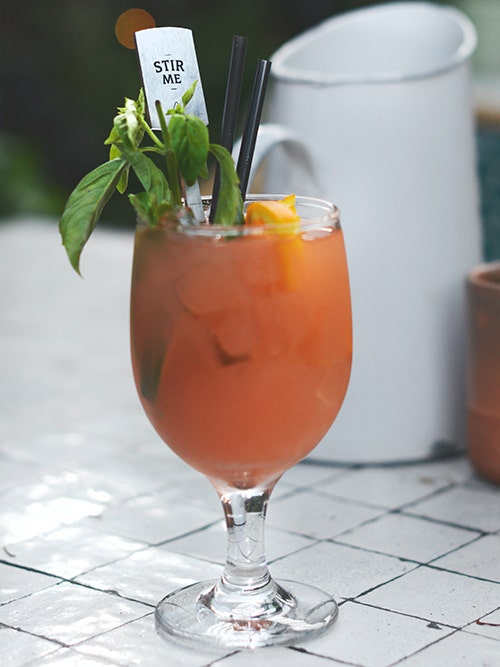 Ingredients (Yields 2)
Tomato Juice
100ml Vodka of choice
40ml Lemon or lime juice
Balsamic vinegar
Sea salt and fresh black pepper
Tabasco
Worcestershire Sauce
Celery Salt
Stick of Celery (optional)
Equipment
Tumblers
A spoon or stirrer
Method
Add 50ml vodka to both tumblers followed by 20ml lemon or lime juice

For spice, add 5 – 15 splashes of Tabasco sauce, three dashes of Worcester sauce and one splash of balsamic vinegar (less is more with the balsamic!)

Top up the glass with tomato juice

Give 1 – 4 full turns of the black pepper and a small pinch of sea salt on top of the tomato juice mixture. Lastly add a dash of celery salt and stir the drink to your liking.

If you wish, garnish with your stick of celery and bring on the fire!
The Mocktail – Mango Mule
This one's for those who don't drink – or those who simply can't face a drink after a little too much fun on the sauce the night previous! Prepare yourself for this refreshing delight and ride that mule all the way into summer. Sip, sip, hooray!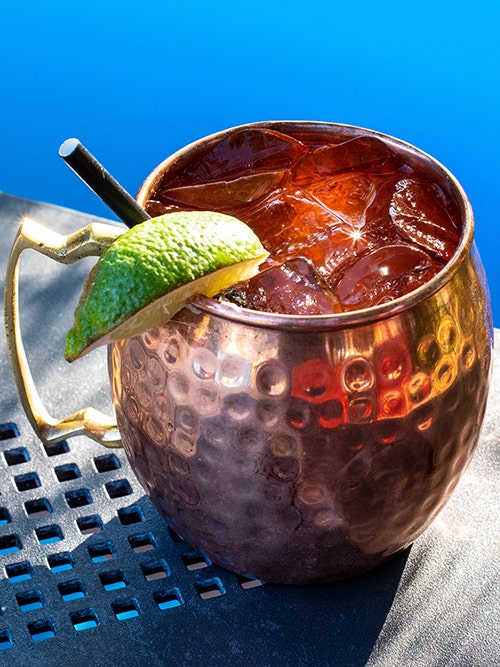 Ingredients (Yields 2)
Half a cucumber, sliced thinly
4 tbsp honey
6 tbsp mango purée
6 tbsp lime juice
Ginger beer
Ice
Equipment
2 Tumbler or rocks glasses (a copper cup is traditional and even better!)
Cocktail shaker
Bar spoon
Method
In your cocktail shaker, mix the cucumber and honey in the bottom of a cocktail shaker.

Add your mango puree and lime juice, followed by ice and shake your shaker with vigour.

Strain the mixture into your drinking receptacle of choice, top with ginger beer, give it a stir and garnish with a wedge of lime and cucumber.
If you're looking for a summer of antics or hosting a garden party – then now you know exactly what to serve! Just remember to drink responsibly... Don't spill any!
ALEXA! Pour me a cocktail.
Scroll to top