Debby's Summer Escapade Outfits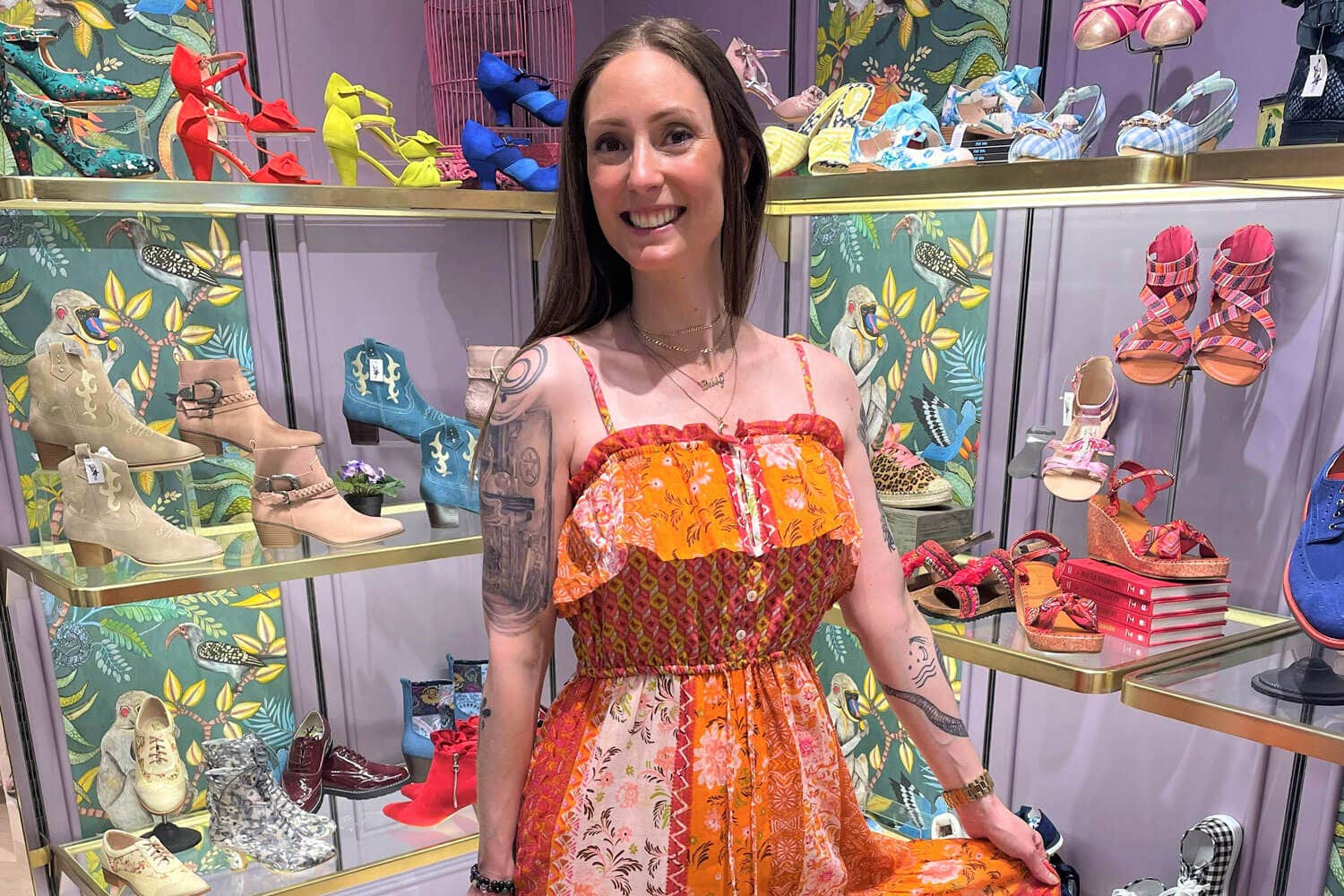 Summer is in full swing and if you've got some exciting adventures planned for the next couple of months, then why not visit our Meadowhall, Sheffield store and treat yourself to a new outfit or two!
We caught up with Store Manager, Debby to find out what she's loving in-store at the moment. From being the best dressed wedding guest, to fabulous festival style, she's pulled together some of her favourite pieces and added her own unique touch.
Keep reading to discover how she's styled different looks for different occasions…
Wonderful Wedding Guest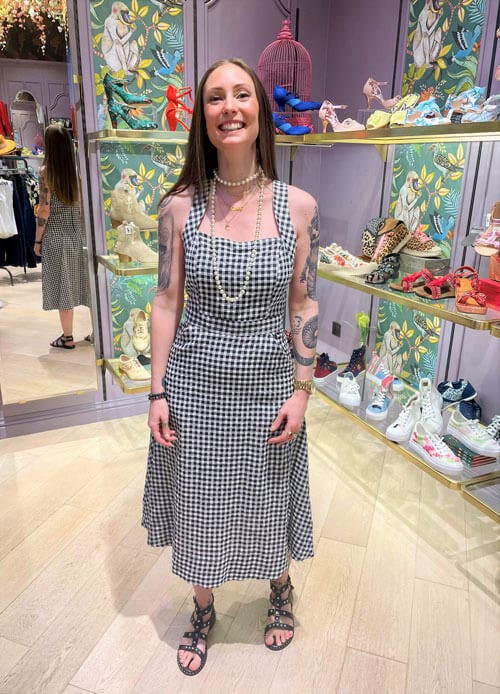 The Dixie Halterneck Dress, Athena Studded Leather Sandals.
"My favourite retro inspired dress this season is the The Dixie Halterneck Dress. It's such a simple style, yet the stunning shape and classic gingham fabric makes me feel incredible. I always wear sensible shoes to a wedding (so I can be the last on the dancefloor!) and our Athena Studded Leather Sandals come in a gorgeous comfy leather. I like that they add a little edge to my wedding guest look and bring out my unique style."
Chic City Break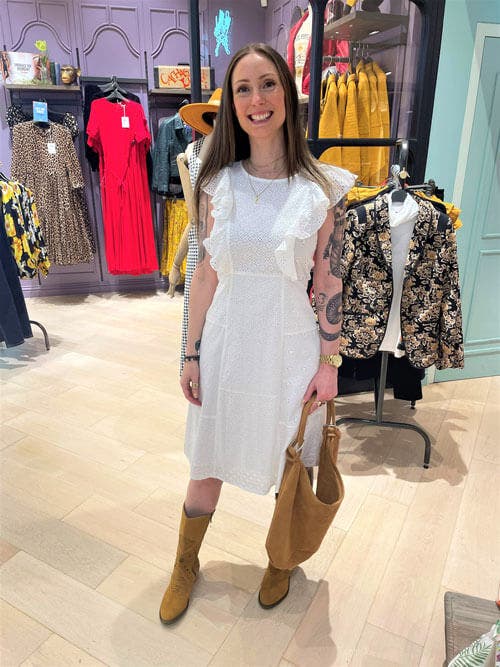 Beautiful Broderie Dress, Brick Lane Suede Midi Boots, Santa Maria Suede Boho Bag
"Our Beautiful Broderie Dress is a chic style that can be worn in lots of different ways depending where you're heading. If I was going to the races, I'd team it with sandals and a clutch bag but here I've styled it with a pair of tan boots and a bag for a stylish adventure look – I'm dreaming of shopping in Capri wearing this outfit!"
Gorgeous Garden Party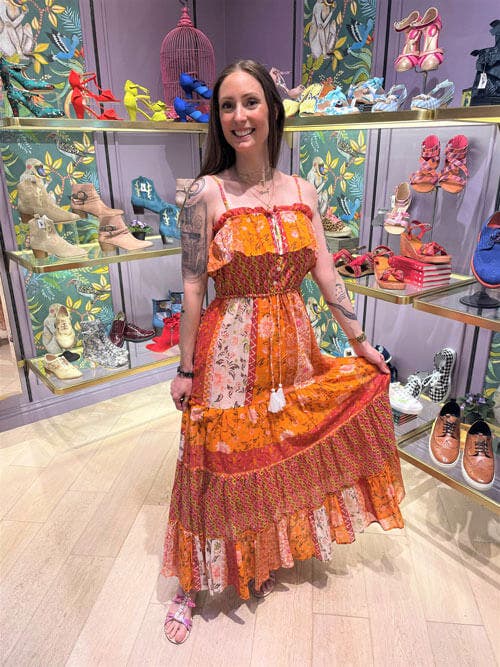 "I love to have fun with colour in the summer months and our Indian Summer Maxi Dress is perfect for adding a pop of colour to a garden party. The boho style is very me and it's such an easy dress to wear and have fun in. It's finished off with beautiful detail including a tiered hem and tassel trims. I can't wait to wear it to the next family barbeque."
Boho Beach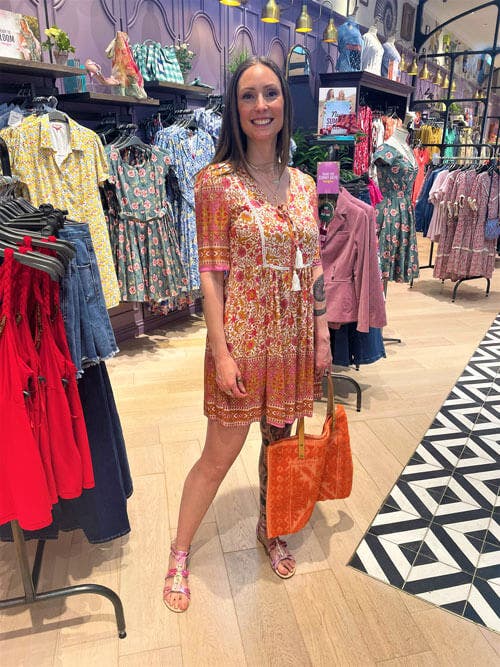 Ultimate Boho Tunic, Shimmering Dragonfly Sandals, Arno River Leather Trim Bag
"I adore the Ultimate Boho Tunic! It's one of my favourite pieces from the summer collection. The fabric is light and airy and the print is stunning. It's such a practical look for your summer suitcase. I'm wearing it as a dress with the Shimmering Dragonfly Sandals and Arno River Leather Trim Bag which creates the ultimate boho beach look."
Fabulous Festival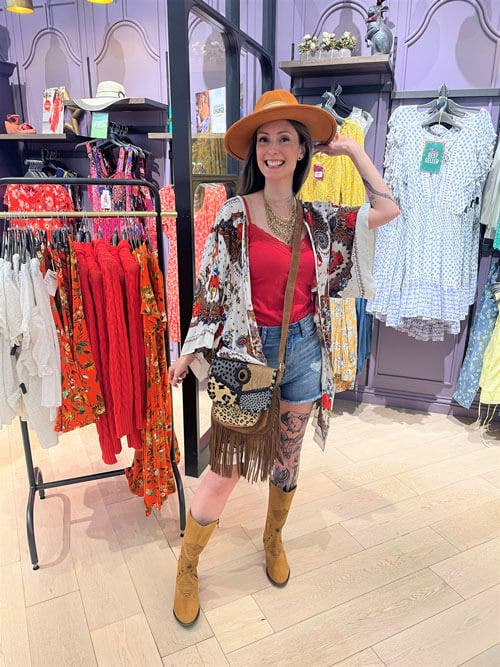 Striking Kimono, Monique Swish Fedora, Remarkable Animal Suede Bag
"I love a good festival, so this outfit has to be my favourite. The Striking Kimono really makes a statement and the flattering oversized fit makes me feel funky and free spirited! It looks amazing teamed with cut-off denim shorts and stylish accessories. I'm definitely ready to have a good time wearing this look!"
We hope you've enjoyed seeing some of Debby's favourite outfits from our Meadowhall store. You can shop all these and much more in-store now!
Fancy following us on Facebook? Click here to keep up to date with all the latest in-store action, events and competitions.
Scroll to top