Our Favourite Great British Recipes for the Jubilee!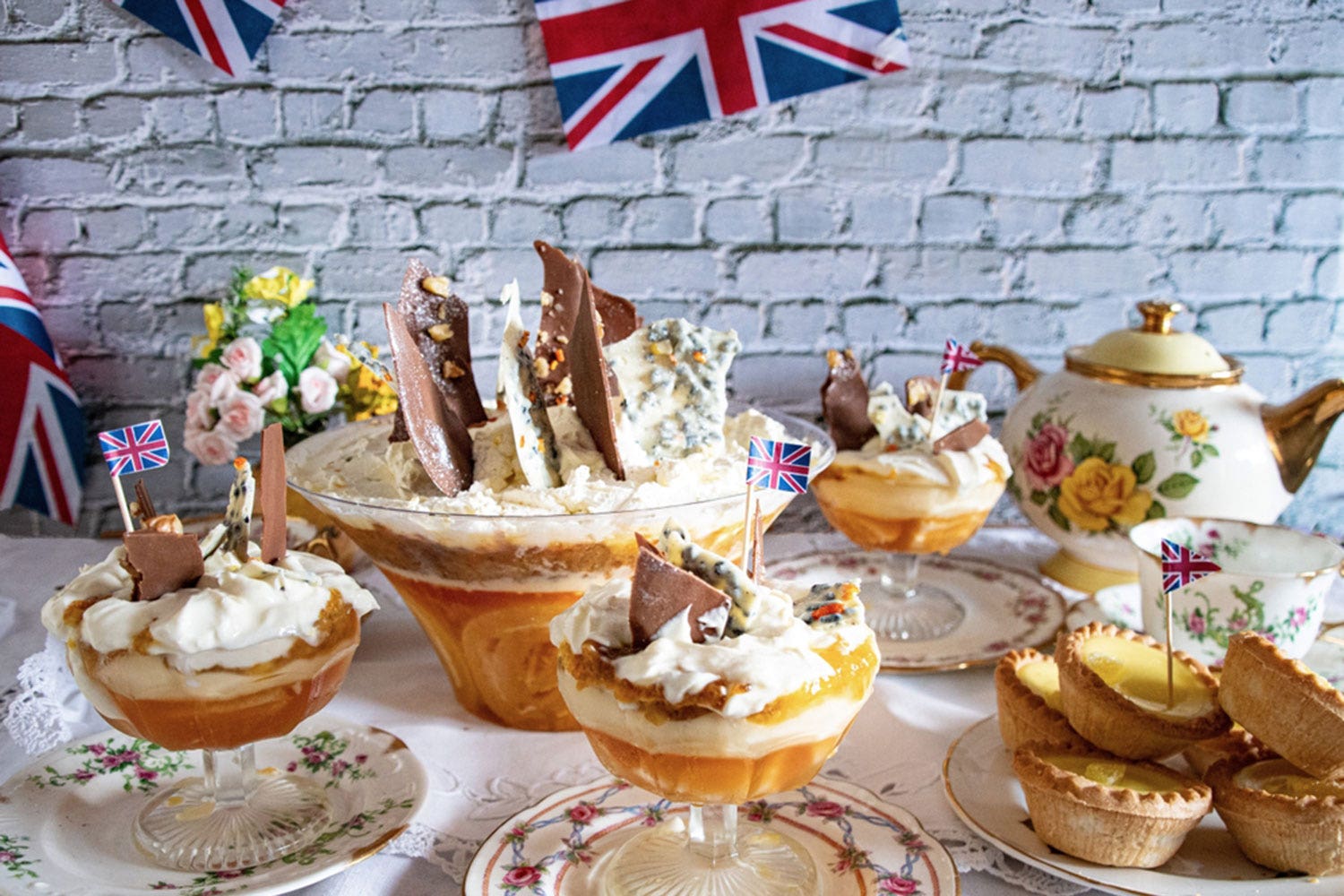 This summer is set to be one to remember! With the platinum jubilee coming up and garden parties galore, we thought it'd be fun to line up the best Great British recipes (yes, including drink!) to enjoy at your summer event.
From the Perfect Pimm's to pastries, pies and peas, take a look into the wonderful world of Great British cuisine and see if we can inspire you.
Drinks
Would it be a British bash if there were no drinks? Pah, imagine that! Let's start with the thirst quenchers before diving into the food. If you would like a more extensive range of cocktail recipes, be sure to check our 4 Ultimate Summer Cocktails blog!
The Perfect Pimm's
Is there any better drink to sip on a sunny day? The perfect partner to strawberries and cream, make up a jug of Pimm's (or five!) for your guests to sip in true British style.
Ingredients
200ml Pimm's No. 1

600ml Lemonade

Strawberries, sliced

Cucumber, sliced

Orange, sliced

Mint sprigs
Method:
Fill a jug with ice and pour over the Pimm's and lemonade. Give it a good stir and add the mint, cucumber and fruit.

Joe's top tip: Leave the concoction in the fridge for a while to let the garnish and Pimm's flavours combine, then eat the pieces of fruit for a fizzy sweet treat!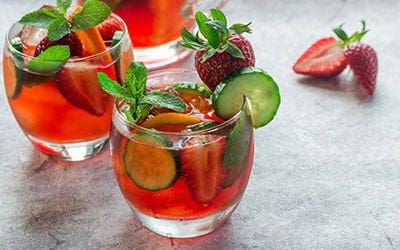 The Martini
In true James Bond "shaken, not stirred" style, why not set up a martini station for this classic drink? From gin or vodka to the range of choices for garnish, you can allow your guests to choose the Martini they'd like the most! (Psst… make sure to check out Joe's top tip for a super simple espresso martini recipe!)
Ingredients
For the spirits (50ml per drink):
For the Martini base:
50ml spirit of choice

10ml dry vermouth

Ice cubes

Garnish of choice
For the garnishes:
Olives

Lemon twists

Pickled onion

Coffee beans for an espresso martini
Method:
Add ice to the cocktail shaker followed by 50ml spirit and 10ml dry vermouth.

Shake thoroughly until the shaker is frosted from the outside.

Add your garnish to the Martini glass followed by the strained content of the shaker.
Joe's Top Tip: For an espresso martini, add 50ml vodka followed by 2 tbsp coffee liqueur and a shot of espresso instead of the dry vermouth. Garnish with three coffee beans and enjoy! Flavoured vodka such as vanilla vodka or salted caramel elevates the espresso martini – so get creative!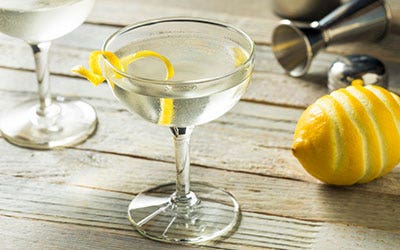 The Dark 'n' Stormy
We love a good Dark 'n' Stormy. Made from classic dark rum and ginger beer, this makes the perfect, refreshing cocktail for the summer. Traditionally served in a highball glass, this drink packs a punch while tantalising the taste buds.
Ingredients
Method
Add ice to a highball glass and squeeze your lime wedge into the glass before adding it to the glass
Add your dark rum followed by the ginger beer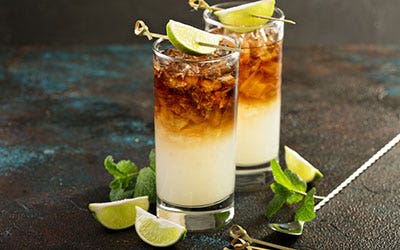 Mains
Food, grub, scran, you know the drill. If you're not planning on a barbecue, then take a look at our ideas for the best British dinner recipes to serve. If you're planning on a roast, be sure to check out our 'reet good' Yorkshire pudding recipe on the blog!
Pie and Peas
From weddings to birthday parties, the pie and pea supper is the ultimate crowd-pleaser for a substantial meal served buffet-style. Encompassing all of the foods us northern British folk love the most; pies, mushy peas, gravy and beetroot!
For the pie
Meat pie of choice. Steak and kidney, meat and potatoes or steak and ale are the best choices in our opinionBut you can't beat a classic cheese and onion for the veggies!
For the sides
Mushy peas (tinned and warmed through)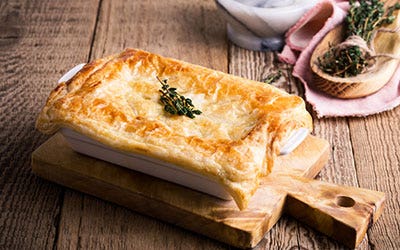 The Great British Buffet
Picky bits are without a doubt a total fundamental for a no-fuss way of feeding your guests. Here we go through the absolute essentials to serve on your buffet table; from sarnies to snacks, pies to pastries and everything in between.
For the sandwich contents:
Coronation chicken (obviously!)
Other savoury staples
Snacks & Sides
Stuffed olives

Dips (make sure there's a variety and plenty to go around!)
Bread sticks and/or cheese twists
Sweet treats
Scones with jam and cream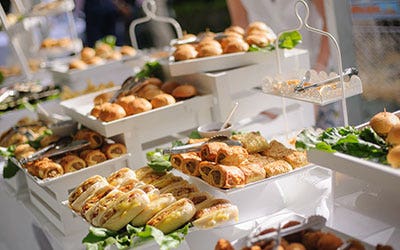 Desserts
If you're planning on trying your hand at baking for your garden party, why not try a favourite British classic? Everyone has their own recipe for a Victoria sponge cake, so we'll let you choose that one, however read on for two of the best British classic desserts that are guaranteed crowd-pleasers.
The Sticky Toffee Pudding
An absolute classic, this gooey, molten taste sensation is a total favourite among us Brits. With our recipe, it takes less than 30-minutes to mix and 45-minutes to bake in the oven, making this the perfect dessert to knock up before the party and heat up at dessert time. Our sauce can be made up to two days ahead, too, but make sure to keep it refrigerated!
Ingredients
For the sponge:
100g butter

2 large eggs

225g self-raising flour

175g light muscovado sugar

1 tsp baking powder

1 tsp bicarbonate of soda

3 tbsp black treacle

275ml milk (preferably full-fat)
For the sauce:
125g light muscovado sugar

100g butter

1 tbsp black treacle
Serve with a choice of:
Custard

Double cream

Vanilla ice cream
Method:
Add all sponge ingredients

except the milk

to a mixing bowl and whisk to combine.

Pour in the milk gradually and whisk again until the mixture turns smooth. Pour into a greased baking dish.

When ready to cook, bake in a preheated oven at 180

°

C for 35 – 40 minutes.

Meanwhile, make the sauce. Add all sauce ingredients to a saucepan and mix on low heat until the butter has melted and the sugar has dissolved. Bring to the boil and stir for one minute until thickened and smooth.

Pour the sauce over the cake, making sure to save some for serving!

Serve with extra sauce, double cream, custard or ice cream.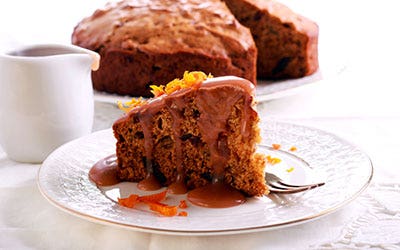 Eton Mess
The classic Eton mess is a dessert that holds a special place in Joe's heart. While we didn't attend Eton ourselves (because we say 'aye' instead of 'yah') we can still replicate what happens when a pavlova meets a catapult! As a big bonus, it only takes 15 minutes to make (if you have an electric hand whisk, that is!)
Ingredients (yields 4 servings)
2 cups ready-made meringues, broken into pieces
3 ½ cups fresh strawberries and/or raspberries
Method
Whip your cream in a mixing bowl until the cream is light and fluffy and forms stiff peaks.
Add your meringue pieces to the cream and fold in gently.
Place half of the strawberries and/or raspberries into a separate bowl and mash roughly with a fork, making sure the mixture stays chunky,

not

pureed. Fold this into the cream-and-meringue mixture.
Chop the remaining strawberries and leave the raspberries whole.
Add your mixture to serving bowls and top with the remaining fruit.
Chill in the fridge until people are hungry, and dust with the icing sugar before serving.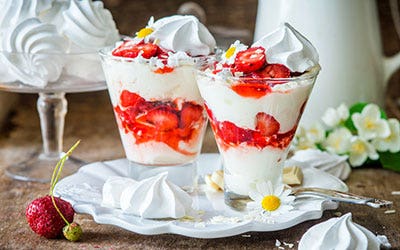 Joe's top tip: Make just enough for everyone, as this mixture won't keep. Meringues start to soften quite quickly, taking the texture away from the dish.
If you weren't sure what to do for your garden party or Jubilee celebrations – you will now! What will your plans be this summer? Would you make a variation on any of these recipes? Let us know in the comments!
Scroll to top