---
"Celebrating the remarkable women we love, this Mother's Day"
---
Pondering on the perfect gift to celebrate the remarkable woman in your life? Well, you're looking in the right place! With our remarkable range you're sure to find something special with a Joe Browns twist to put a smile on her face. We have a brand-new spring collection with homeware, loungewear, accessories and more! You're sure to find something here that'll fit her unique style with our handy-dandy Mother's Day gift guide, no matter who you're buying for.
From Do-It-All Handbags to Pretty Purses
---
Update her go-to bag or treat her to a new matching set for occasions with our collections of handbags and purses. Handbags are a great gift that can be used all year round and for years to come.
Matching a handbag with an outfit can sometimes be difficult – if so, why not grab her some matching accessories that she can wear together that make any outfit look effortlessly curated? From bags, belts and berets to the classic bag-and-shoe, elevate her outfit with matching accessories; the ultimate cheat sheet to look effortlessly curated. Whatever your choice – you'll have 'bagged' an excellent present guaranteeing smiles all round.
---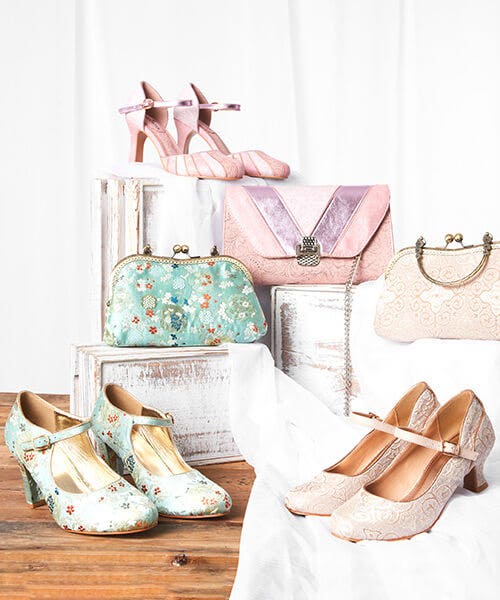 ---
Lovin' The Loungewear
---
We all love a lazy day in, mums included, so why not treat her to some lovely nightwear or loungewear she can also feel fantastic in? Sloe Joes are every woman's go-to when you're in need of some comfies that help you feel extra fabulous!
If she's always on-the-go, why not check out our dedicated Sloe Joes activewear? Whether she's athletic or more athleisure, have her feel fighting fit, fashionable and ready for the day ahead with our unmissable activewear, from mix-and-match tops, funky floral leggings and snug, cuddly cardigans, hoodies and jumpers.
---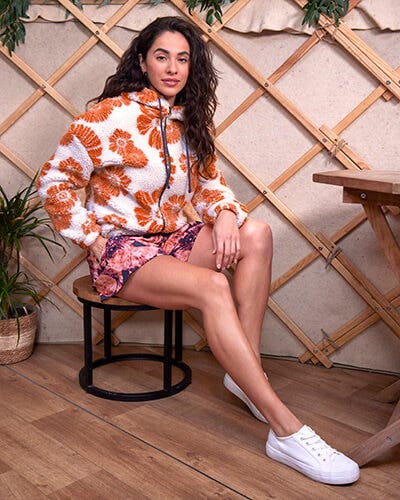 ---
Knitwear Shows You Care
---
Knitwear is the ultimate all-year round piece of clothing people reach for time and time again, from chilly summer evenings to the cold winter nights. Whether she loves pretty and practical or eye-catching and extraordinary, we have a piece she'll love to add to her outfits for an ensemble that'll quickly become a total staple.
Try a cute cardigan for a lovely layering piece she'll love to reach for – or if she has an awesome style, why not check in on our Project Fun capsule knitwear collection? Coined 'The Knitwear Revolution', she can kick back and relax or strut her stuff in a fabulous piece that'll shake up her style and put an incredible twist on an ordinary, everyday outfit.
---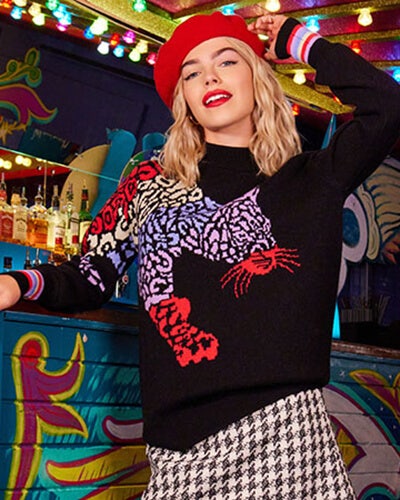 ---
Home Accessories for Creature Comforts
---
---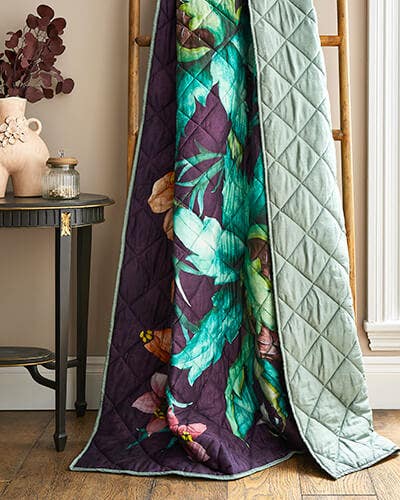 ---
Graphic Tees to Show Her Unique Side
---
Buying clothes for her is often daunting, but there's ways to gift clothes that she'll adore. Women's graphic t-shirts are one way you can gift something she's sure to love. A timeless wardrobe staple; find one that fits her unique personality, and your gift is good to go!
Joe's top tip on buying clothing gifts is to poke around her wardrobe and find something she's worn recently. Check the tag for the size and notice any running themes among her go-to tops. Does she wear more florals? Does she go wild over animals, or does she prefer a graphic with some funky fonts? More often than not, you'll find your answer for the perfect pressie with the perfect fit.
---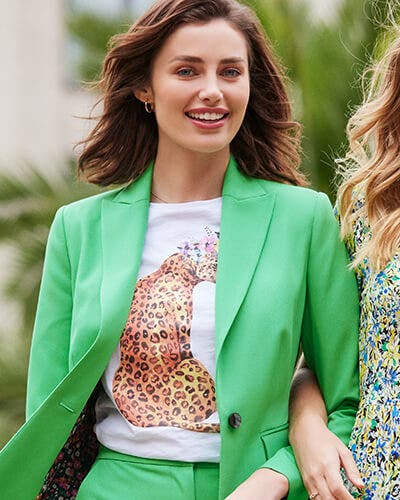 ---
The Gift that Keeps on Giving
---
For the perfect gift every time, you can't go wrong with a gift voucher. Available by post or email, consider giving the Joe Browns lover a gift card so she can choose exactly what she wants. Also, a gift voucher comes with your own message, so you can tell her how much she's appreciated – because who can put a price on love?
The key to a last-minute present is an email gift voucher (your secret is safe with us!) All you need is their email and bob's your uncle – a ready-made, quick present for a marvellous Mother's Day. For a more bespoke gift, the postal gift voucher can either be the main gift or go with another gift if you're spoiling her rotten.
---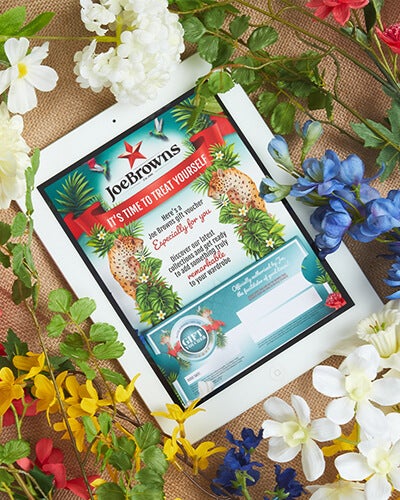 ---
Discover our latest collections and get ready to give something truly remarkable to the extraordinary women in your life. To get you there quickly, shop Mother's Day gifts by your budget below!
Discover More Articles Like This....
---
Scroll to top