Mother's Day Gift Guide
---
Pondering on the perfect gift for mum on her special day? Well, you're looking in the right place! With our remarkable range you're sure to find something special with a Joe Browns twist to put a smile on mum's face. We have a brand-new spring collection with dresses, loungewear, accessories and more! You're sure to find something here that'll fit her unique style.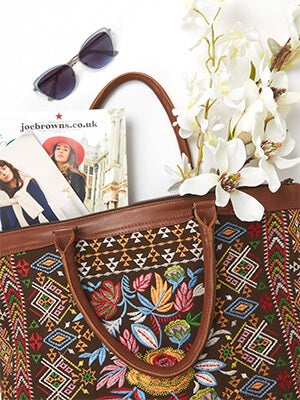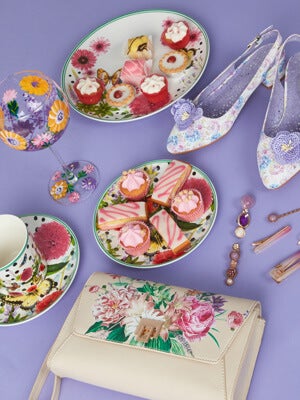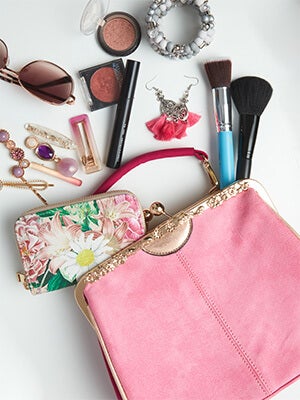 Lovin' The Loungewear
---
We all love a lazy day in, mums included, so why not treat her to some lovely loungewear she can also feel fantastic in! Our range of loungewear is for when you want to feel stylish yet comfortable on those chilled days in.
This Cross Back Knitted Jumper will become your mum's favourite item in her wardrobe. This jumper is cosy, stylish and oversized – it ticks all the boxes! In two delicate colourways, this flattering piece of clothing would make the perfect Mother's Day gift.
Help mum ditch the denim for something more comfortable with our Plain Wide Leg Trousers, the ultimate combination of comfort and style. With wide legged bottoms making a comeback – along with a split hem on each leg, you'll leave your mum looking incredibily chic, even on those lazy days!
---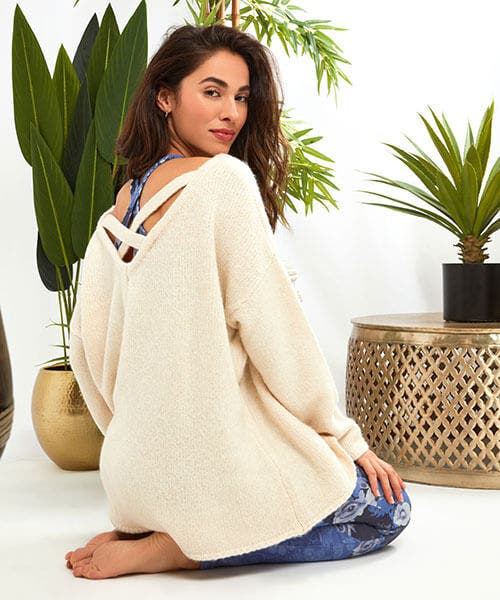 ---
Jumper For Joy
---
Grab a jazzy jumper or cosy cardigan that mum can wear on Mother's Day and add to outfits all year round! Whether you're planning a trip to the beach or late-night dinner, a piece of knitwear is the perfect addition to an eye-catching ensemble.
Have your mum feeling pretty in pink with Your Favourite Wrap Sweater. The ultimate piece of knitwear to keep out those springtime chills. With its gorgeous pink colour, V neckline and lovely wrap style it's guaranteed to create a flattering fit.
New this spring is our Ultimate Summer Knit Top. A great Mother's Day gift that is ideal all-season round. In a light and bright stone colour or a vibrant orange we're sure it'll be your mum's go to item for seasons to come!
---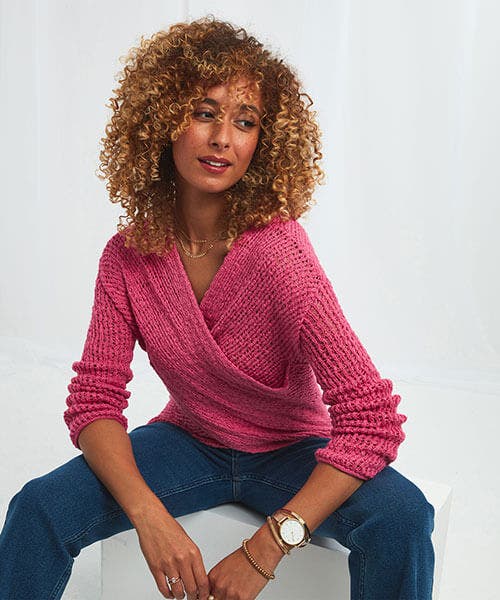 ---
Bag For Life
---
Handbags are a brilliant gift for mum that can be used all year round. Matching a handbag with an outfit can always be a difficult, so why not help her out by browsing at our variety of handbags. With a collection to fit any occasions - from a Mother's Day Brunch to her nights out with the girls, you're sure to find something to put a smile on mum's face.
Try our Santa Maria Suede Boho Bag, available in two beautiful colours – Tan and Colbalt Blue – it's sure to be your mum's new favourite outfit addition. Versatile, roomy on the inside with internal zip pockets, this makes the perfect go-to bag!
Looking for the perfect occasion bag? Try our Head Turner Bag, guaranteed to make some heads turn! Available in two gorgeous colours – Lime and Red – it'll add a pop of colour and personality to any outfit. This bag can be paired with matching shoes for a head-to-toe retro look like no other.
---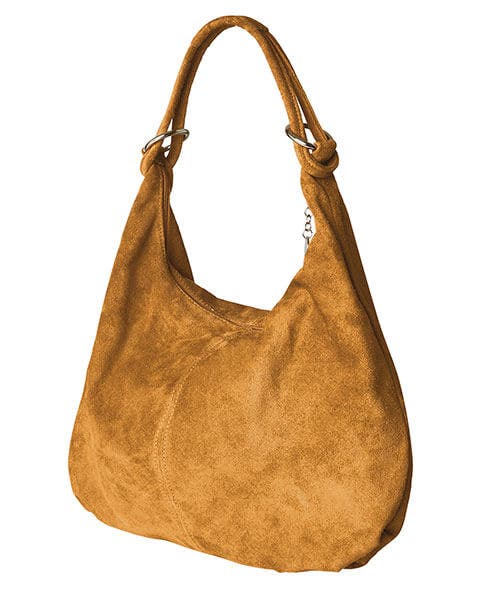 ---
Shoes To Match
---
Let the shoes do the talking this Mother's Day with our new remarkable collection.
Try our All The Sass Bootees. In a royal red colour, this pair will amp up your mum's footwear game. With its soft suede material and beautiful frill detail, it's the perfect combination of retro and sophistication. Pair with jeans for a casual look or a skirt for that spring feeling.
Think pink with our Art Deco Cut Out Shoes. Inspired by the roaring 20's, your mum will feel fabulous stepping into a pair of these. With its two tone pinks and gold finishes these shoes will really help her style stand out.
---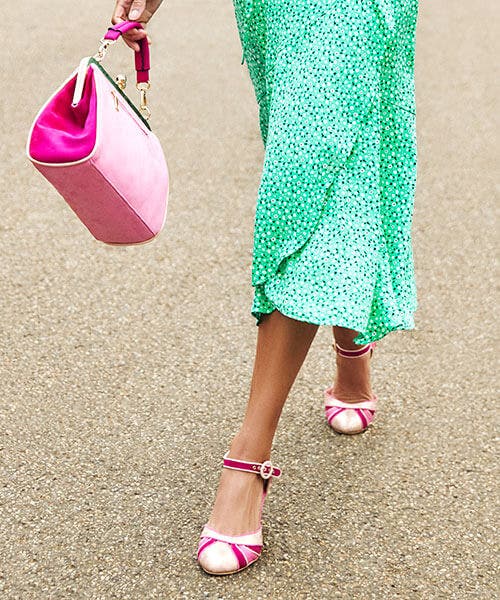 ---
The Finishing Touches
---
No outfit is every complete without some accessories! Whether it's a pair of earrings or a necklace, we have perfect gift ready to make mum look remarkable.
Glam up your style with our fair trade Night Song Layered Necklace. Available in silver and gold, it's the ultimate item to add elegance to an everyday look. A necklace like no other that will make mum feel wonderful.
Add a bit of fun to her style with our fair trade Temple Tree Tassel Earrings. Packed with personality and available in 3 bold colours – green, bright pink and turquoise – they'll add colourful detail that your mum will love to any outfit.
---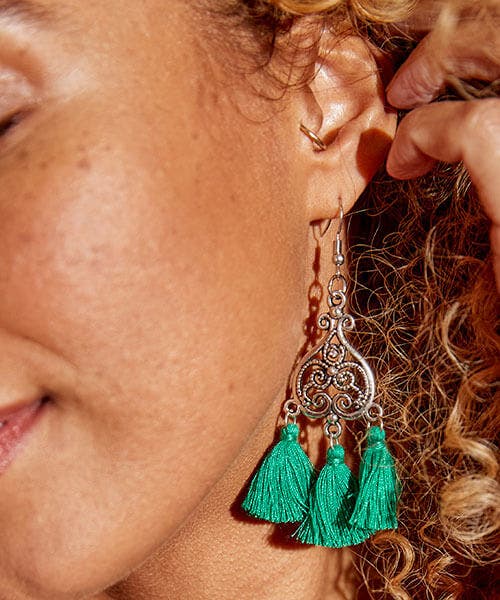 ---
The Gift That Keeps Giving
---
Buying a gift can always be quite daunting. We have the perfect solution to take off that pressure. Why not get a gift card for Mother's Day instead! Treat mum so she can treat herself.
Pack mum's present without any of the hassle when you choose our gift box. You can ensure her remarkable gift will arrive beautifully wrapped and waiting to be opened! Choose from a variety of boxes that'll definitely make her day.
---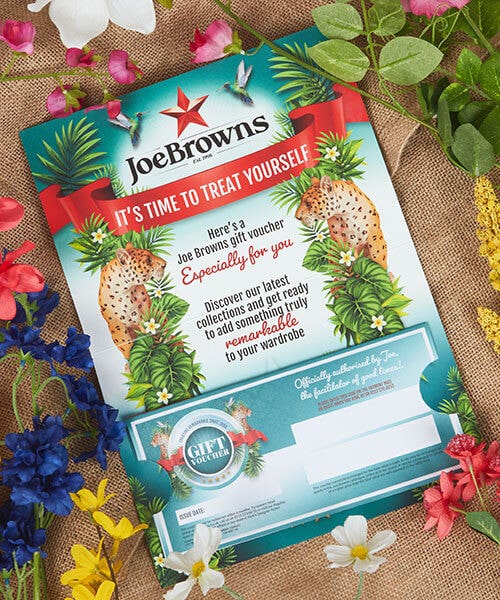 ---
Want to see more? Browse our New Spring Collection and keep an eye on our Inspiration page for more fantastic ideas. Keep up to date with all the latest Joe Browns news and competitions on our Facebook and Instagram.
Scroll to top