5 iconic films that have influenced our fashion taste…
During this period at home we're tuning into our tellybox more than ever before. And with the luxury of time, combined with the fact that the British weather can't make it's mind up… what better way to spend it than to revisit those classic films that are just as iconic now, as they were back in the day!
From the Hollywood golden age, giving us all the vintage glamour, to the 90's classics that are full to the brim with outrageous prints and fun lovin' fashion. It got us thinking how much they have, and still do, inspire fashion today! So, if you haven't seen any of the following 5 films already, you should add them to your lockdown watchlist pronto. Here's why…
Breakfast At Tiffany's (1961)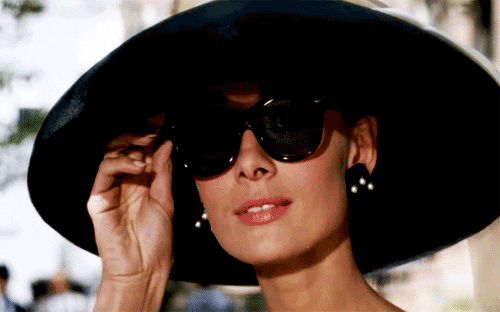 Source: GIPHY.com
Featuring one of, if not the most, fashionable movie star of the 60's… how could we not start with Breakfast At Tiffany's?!
Audrey Hepburn, as Holly Golighty, became iconic for her Hollywood glamour and fancy outfit choices. Sexy silhouettes that celebrated feminine shapes, to tight fitting pencil dresses, classy collar bone grazing necklines and not to mention … those statement accessories! Where would we be without oversized sunglasses, large floppy hats and cocktail dresses that we very much still love today, 60 years later!
Pinch Audrey's style below: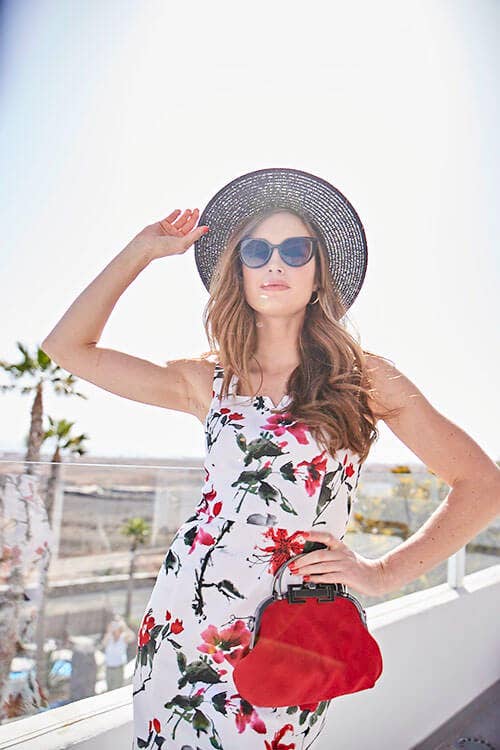 Clueless (1995)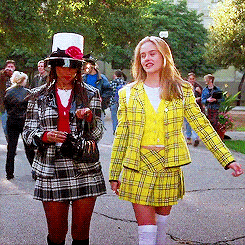 Source: GIPHY.com
Take a trip back to the 90's with Clueless! Believe us when we say these trends are, still, like TOTALLY important. Starring fashionista Cher Horowitz (Alicia Silverstone), who could forget those fun and funky plaid checked prints and the thigh grazing miniskirts that now have a place in our wardrobe as timeless styles.
We thank you Cher for your 'mix and matchy' outfit layering and the kitten heel (of course!), making 'school girl chic' a thing.
Get the look below…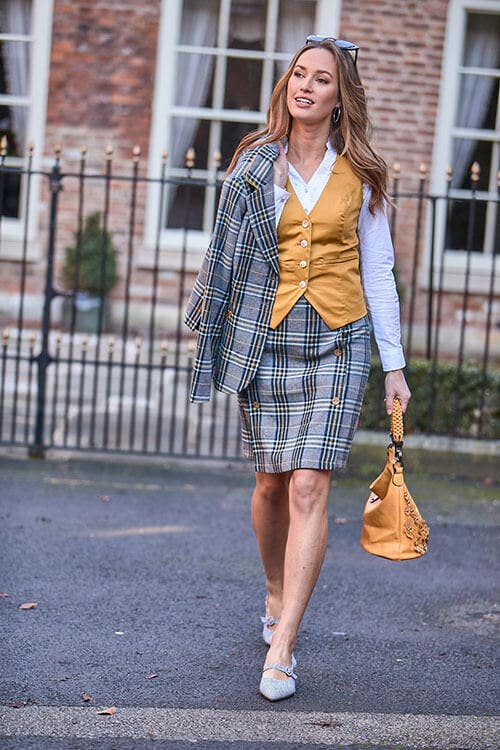 Pretty Woman (1990)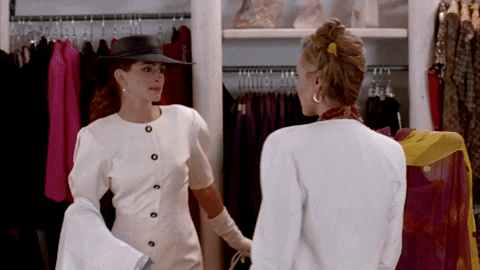 Source: GIPHY.com
Power dressing like we'd never seen it before… the world fell in love with Vivian Wards (Julia Roberts) fabulous fashion transformation in Pretty Woman!
One scene stands out as an iconic fashion moment… as Vivian strolls in style down Rodeo Drive, seeking revenge on the shop assistants that had shunned her previously. Donning large sun hats, pencil skirts, cat eye shades and statement shoulders. Pretty Woman truly celebrates fashion of that era and the art of power dressing, all of which we love today. Take us back!
Steal the style below: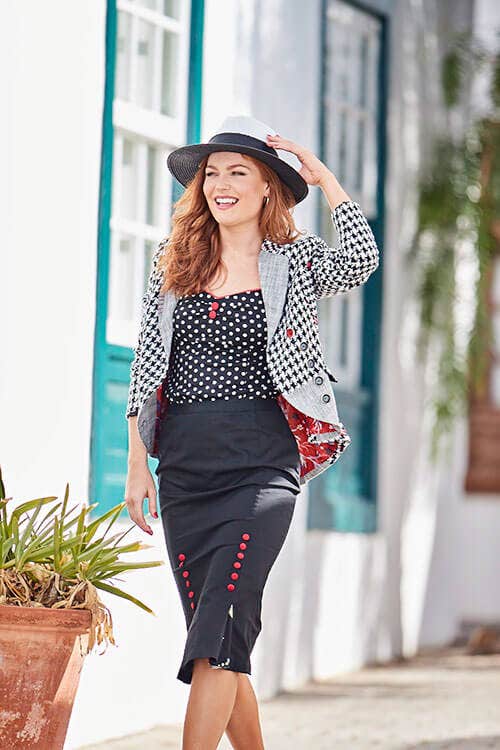 GREASE (1978)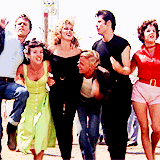 Source: GIPHY.com
Describe Grease in one word… iconic!
In Grease we follow the famous transformation of the female lead, Sandy (Olivia Newton John). At the beginning of the film we're inundated with flattering fifties silhouettes, statement skirts, bold patterns and cute layering pieces, celebrating the traditional hourglass shape. As the film progresses, Sandy's rock chick reinvention is represented in her style; from skin-tight pants, sexy off the shoulder tops, to statement leathers all in equal measure. All we know for sure is that these fabulous looks are just as amazing today.
Steal the style below: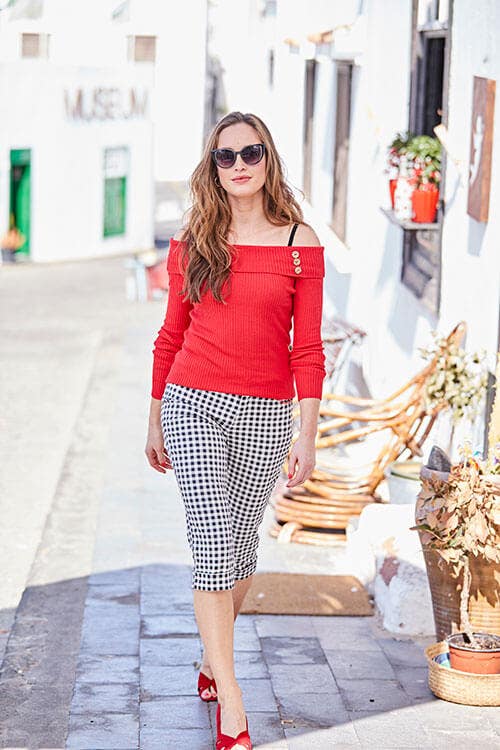 Beetlejuice (1988)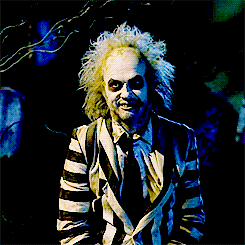 Source: GIPHY.com
We know that Film Director Tim Burton knows a thing or two about style… and we have a lot to thank him for with the fashion forward film Beetlejuice and its impact on men's fashion.
Who could forget THAT bold vertical stripe suit we all grew to love, rocked by the mischievous lead character. So, whether it's next year's Halloween dress up or incorporating that statement stripe into your day to day dapper look, the iconic striped suit still very much inspires modern day men's tailoring.
Steal the stripes below: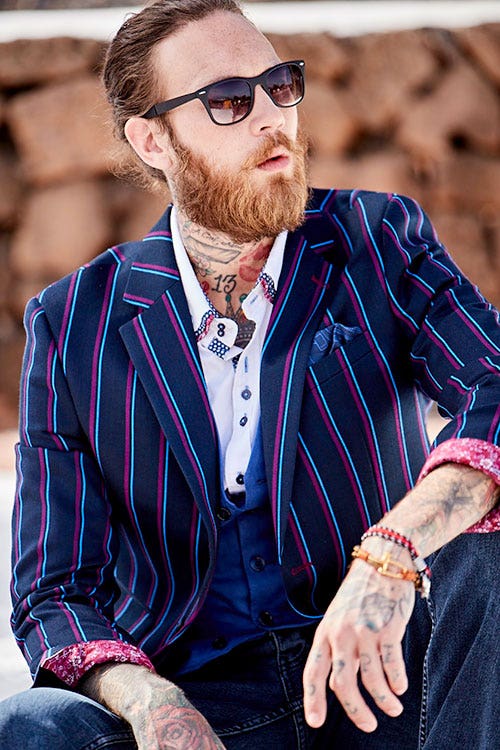 So, sit back, relax, and grab the popcorn. We've just sorted your weekend movie marathon!
Who knows what film may inspire your next look.