Let's Get Crafty This Christmas!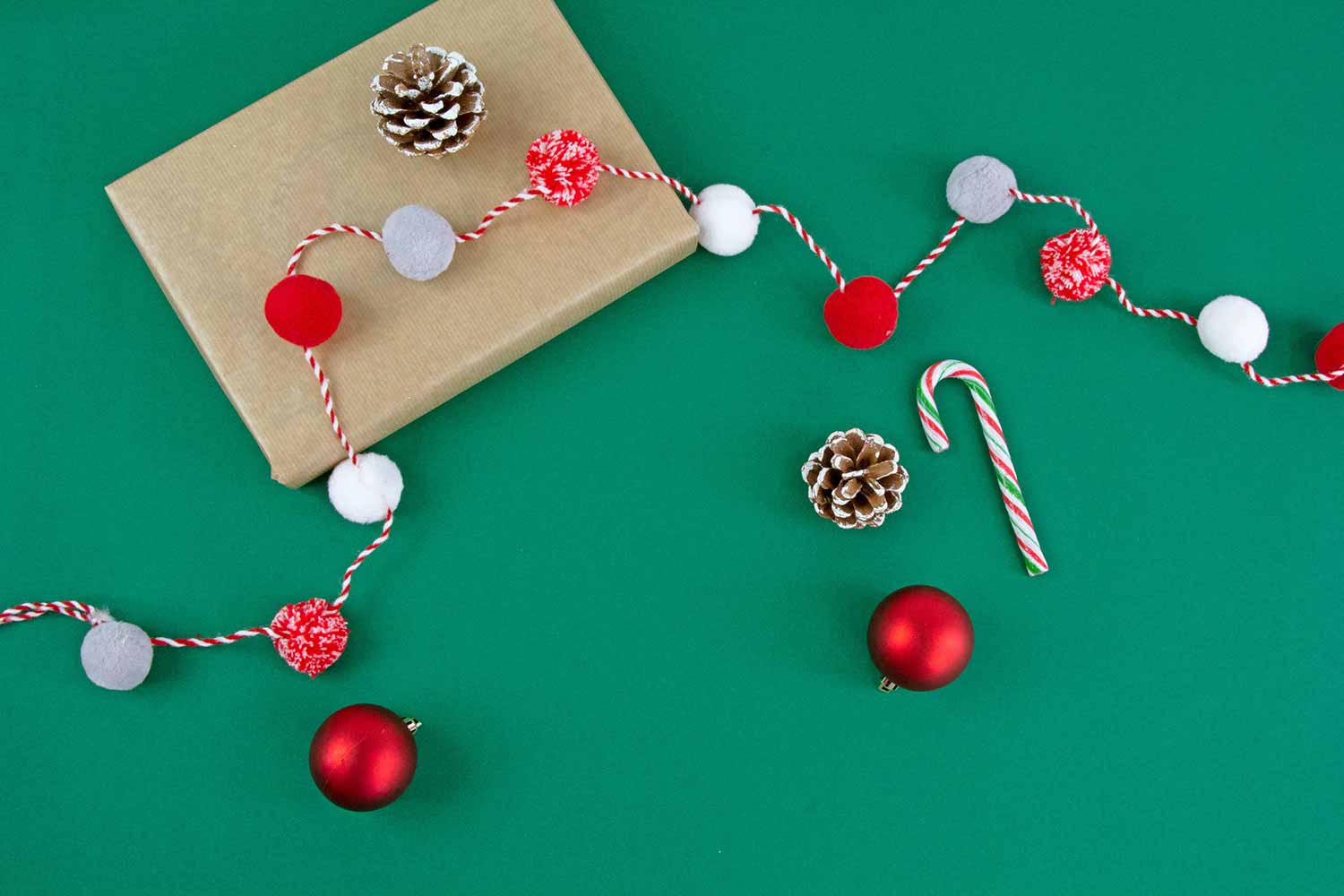 You just can't beat a handmade present. That little extra effort to adapt a regular gift and give it a personal twist can go a long way.
Here are a few ideas for gifts you can pick up at the supermarket and add your own festive fun to…
A pack of rein-beers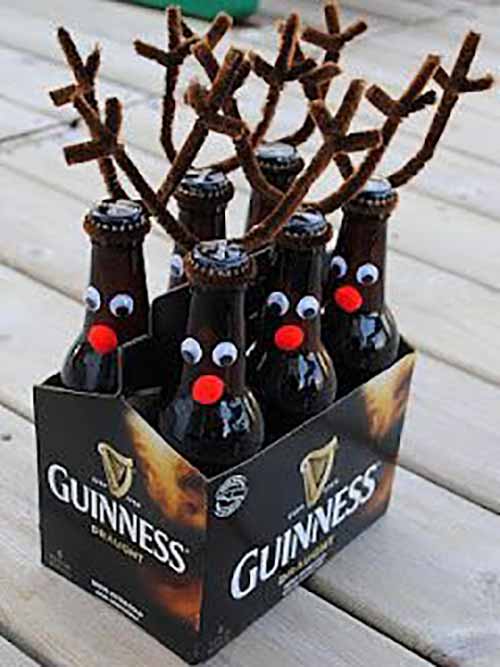 Image: Pinterest
An ideal gift for a dad, brother, uncle or the beer loving individual in your life.
This pack of beers disguised as reindeers couldn't be simpler.

Step 1:
Select your chosen beers (brown bottles work best). Simply wrap brown pipe cleaners around the tops of the bottles, and twisted smaller pieces around them to make antlers.
Step 2:
Then, using a hot glue gun, stick googly eyes and a red pom pom onto the bottle neck to make Rudolph's face.
Too easy – you just made beer cute and creative!
One of your 5 a day (kind of!)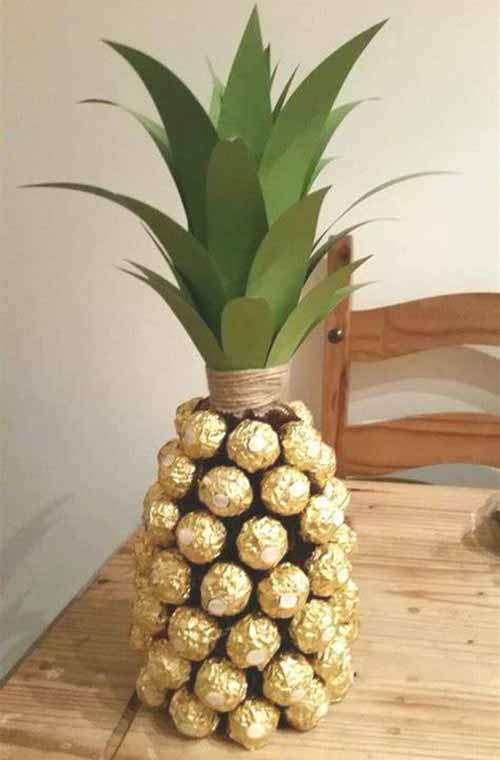 Image: Pinterest
Does your mum appreciate the finer things in life? Is your sister or best friend a champagne and chocolates kind of gal? We've got just the gift for them!

What's a better gift than chocolate and champagne, we hear you cry.... a chocolate and champagne pineapple of course!
This is the gift that keeps on giving. The outer layer of this pretty present is delicious chocolates, followed by the mystery of what it holds inside, the sweet nectar if you like… glorious bubbles!
Here's how to make an unbeatable DIY Christmas gift...
Step 1:
Wrap duct tape around a bottle of champagne, leaving the neck of the bottle free. You could also use a bottle of prosecco, wine or non-alcoholic fizz.
Step 2:
Starting from the bottom, begin sticking Ferrero Rocher chocolates to the duct tape until the bottle is completely covered.
Step 3:
Cut some pineapple leaf shapes out of a piece of green paper or card. Gather the fake leaves around the neck of the bottle and either stick them on using a hot glue gun or secure them by wrapping string around the base.
Voilà!
An extra presentation option is to wrap your sweet and boozy pineapple in decorative plastic wrap and tie together with a ribbon.
This is one piece of fruit you'll be happy to tuck into on Christmas Day!
Reindeer treats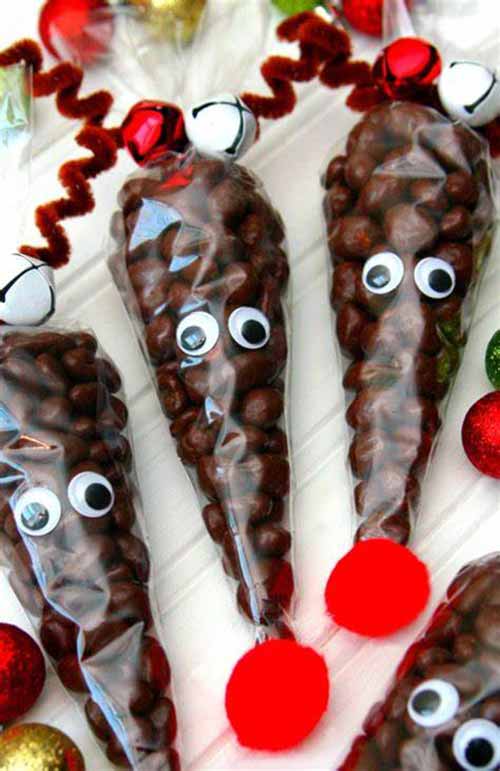 Image: Happy Go Lucky Blog
Here's a gift children of any age will love - a chocolatey stocking filler!
Step 1:
Fill clear cellophane cone bags with chocolate treats.
Step 2:
Add two jingle bells to the centre of one pipe cleaner. Wrap the pipe cleaner around the top of the cellophane cone and twist to hold in place.
Step 3:
Wrap the ends of the pipe cleaner around a pencil to curll. Use glue dots to add a red pom pom to the end of the bag, and two googly eyes to the centre to create a Rudolph inspired stocking filler.

Here's a thought – if you're the parent of a fur baby, why not recreate this idea with them in mind, filling the cone with their favourite pet treats!
We hope you feel inspired to get a little creative with some simple supermarket gift buys!
Scroll to top