The Ultimate Triple Chocolate Cookie Recipe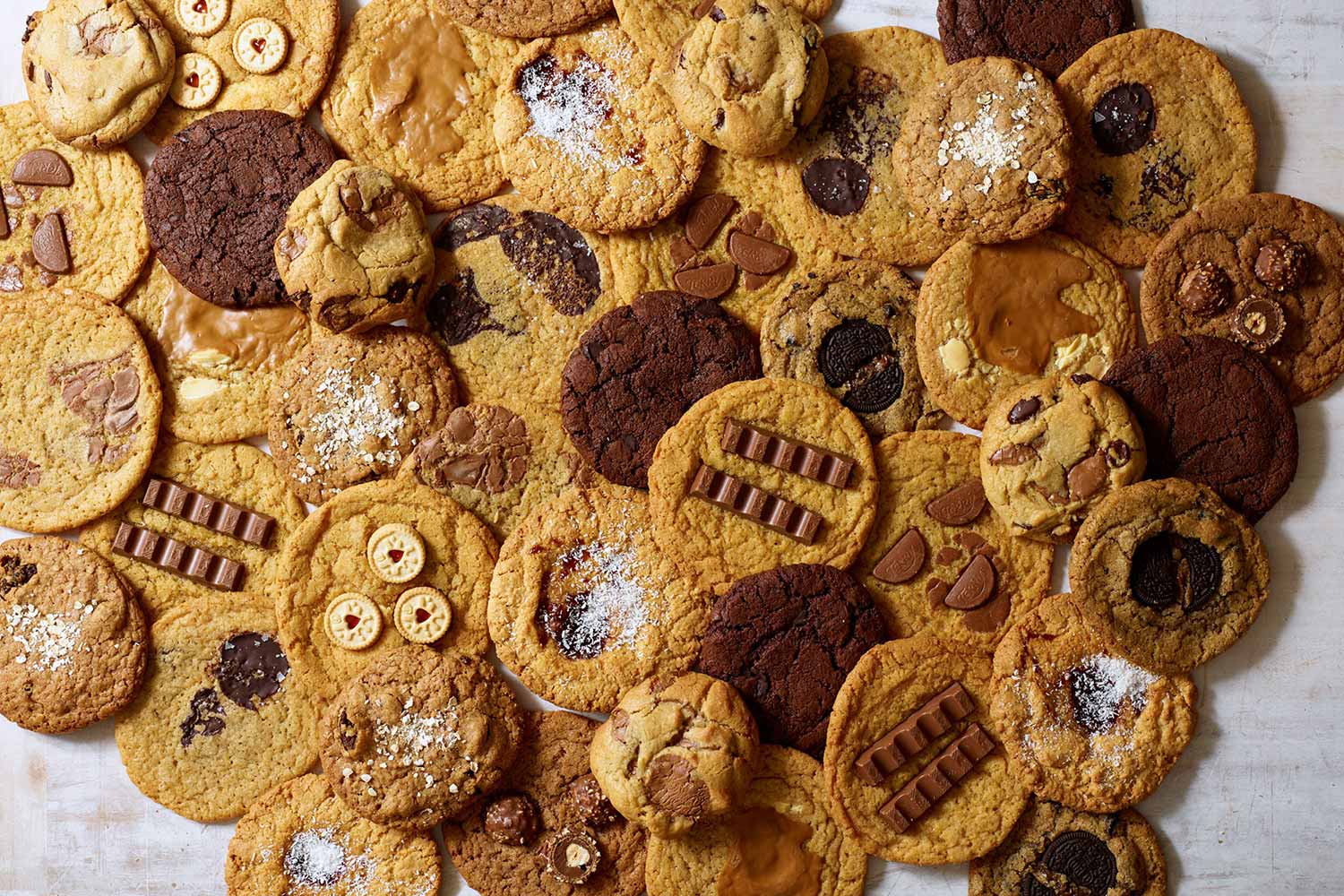 If you haven't heard of Blondies Kitchen before now, you'll find it hard to forget them after this recipe!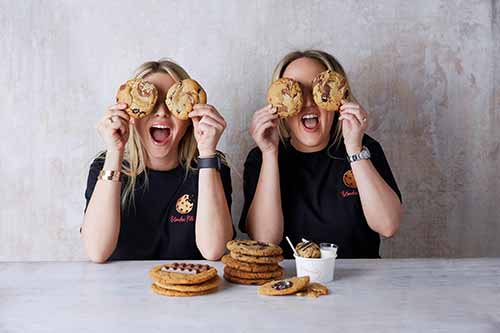 Meet Chelsie and Kristelle, two blonde foodies, professionally trained chefs and friends who, after launching Blondies Kitchen back in 2016, have gone on to become the UKs one-stop destination for irresistible cookies.


The girls became obsessed with American style cookies after a trip to New York. In order to fill the void those delicious, chewy centred treats left in their lives and their stomachs, they decided to bring their own version to the UK. After all, is there anything better than milk and cookies?!

Blondies Kitchen have been baking up a sweet-toothed storm in Selfridges Food Hall on Oxford Street for the last few years. All the celebrities want a taste of their dough, including the nations favourite PE teacher - Joe Wicks, Little Mix, Lulu and Gemma Collins to name a few of their fans. Now it's time for us to taste some of their magic in our own homes…


Blondies Kitchen New York Style Triple Chocolate Cookies
Thick, gooey and utterly irresistible, you're about to be transported to chocolate cookie heaven.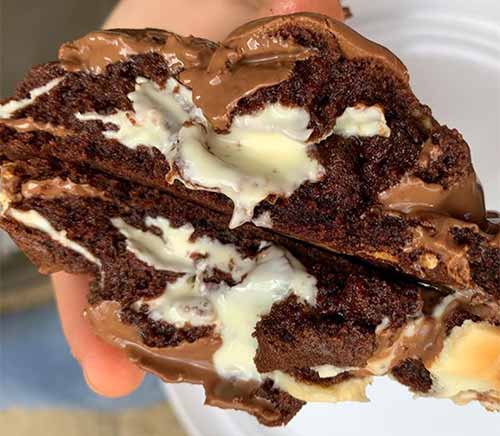 INGREDIENTS
(These quantities make 12 cookies)
250g - Unsalted butter at room temperature
180g - Light brown sugar
180g - Golden caster sugar
2 - Medium size eggs
250g - White chocolate
250g - Milk chocolate
430g - Plain flour
70g - Coco powder (over 70%)
15g - Baking powder (1 tbsp)
8g - Salt (1.5 tsp)
METHOD
1) Put the butter and both types of sugar in the mixing bowl and combine the ingredients together. You can either use a mixer, electric beaters or a simple bowl and spoon… but if you're using the later prepare for an arm workout!
2) Once the butter and sugar is creamed together, add the eggs to the mixing bowl. You should combine the eggs into the mixture quite quickly, so up the mixing speed here.
TIP: We recommend cracking the eggs into a small bowl first so you can remove any shell that may fall in before adding to the main mixture.
3) Now it's time to add the dry ingredients. Add the coco powder, plain flower, baking powder and salt to the mixing bowl and combine.
4) Once you're happy that all the ingredients are mixed together it's time to add the chocolate!
TIP: We always recommend using good quality chocolate. We like to use chocolate buttons and keep some aside to decorate the cookies just before baking. E.g. Keep 12 milk chocolate and 12 white chocolate buttons/chunks so you can add one of each flavour to the top of each cookie prior to baking.
5) Evenly weight out the cookie dough- each cookie should weigh 120g. Roll into balls and push the decorative chocolate you kept to one side on top of each cookie.
6) Leave the cookies to chill in the fridge, ideally overnight, but certainly for a minimum of 4 hours.
TIP: We know the temptation to bake right away is hard to resist, but we promise you allowing them time to chill lets the flavours develop and completely changes the texture of the cookie for the better. If you're in a hurry you could freeze for an hour and bake from frozen.
7) Once your cookies have been chilled, pre-heat your oven to 180 degrees (fan assisted and conventional). Cover a baking tray with parchment/greaseproof paper and place 6 cookies on the tray. Place the tray on the middle shelf and bake for 15 - 17 minutes. Be sure to set a timer and check your cookies during that time so you don't overcook them.
8) Leave the cookies to cool for around 20 minutes before diving in!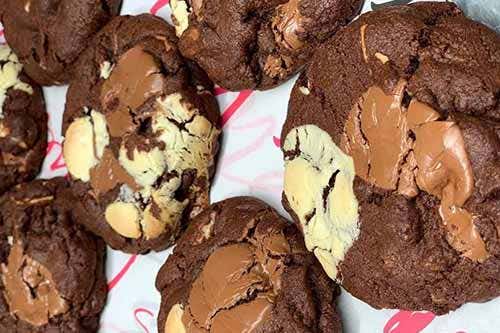 You don't have to bake all your cookies at once. After you've rolled the dough into balls you can freeze them and bake from frozen when desired. We always find having a ready-to-bake stash a real comfort!
If you have a go at this recipe we would LOVE to see your results! Tag @blondieskitchen in your cookie posts on Instagram.

If you want to taste the magic of Blondies Kitchen without the effort, they are now offering nationwide delivery on their website.
Like this recipe? We've got plenty more recipes that you can try at home. From Mexican and Thai dishes, to South American cuisine or the simplest of bakes, take a scroll through our blog for more culinary inspiration.
Enjoy!